It may be spring, but a fourth nor'easter in less than three weeks slammed the East Coast on Wednesday, bringing snow and gusty winds to major Northeast cities.
Here is a closer look at the latest storm by the numbers:
Flight cancellations
Over 4,400 flights were canceled within, into or out of the United States on Wednesday, according to aviation data services company FlightAware.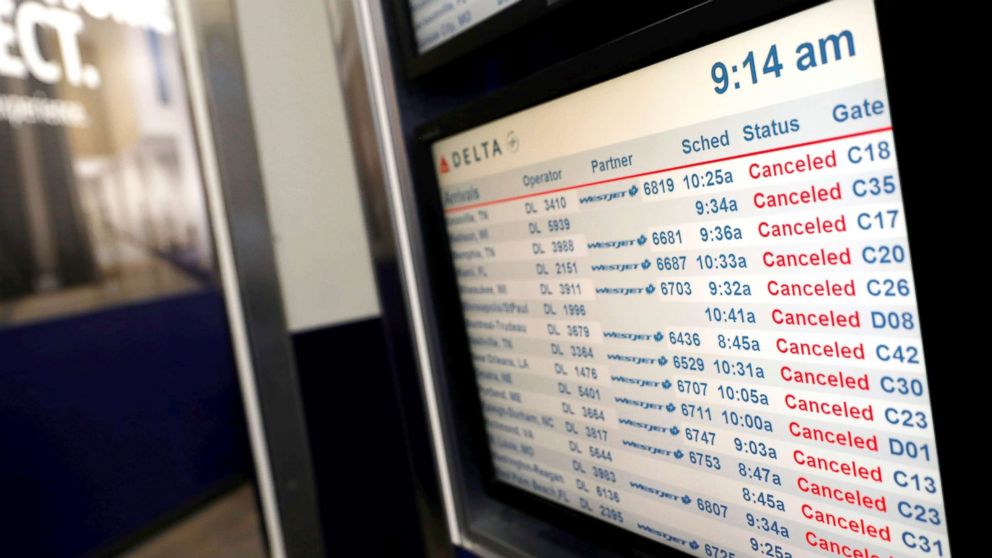 More than 700 flights have been canceled today, and airlines have canceled over 10,000 flights this month because of the weather.
Some major snowfall totals
New York:
-- New York City's Central Park: 8.4 inches
-- New York City's LaGuardia Airport: 9.6 inches
-- Staten Island: 13.8 inches
-- Queens: 14.5 inches
-- Nassau County (Long Island): 16 inches
-- Suffolk County (Long Island): 20.1 inches
New Jersey:
-- Union County: 11.8 inches
-- Ocean County: 15.5 inches
-- Monmouth County: 14 inches
-- Burlington County: 13.5 inches
Pennsylvania:
-- Philadelphia Airport: 7.6 inches
-- Lehigh and Montgomery Counties: 16 inches
Washington, D.C., area:
-- Washington Dulles International Airport 5.3 inches
-- Baltimore - Washington International Airport: 4.7 inches
-- Frederick County, Maryland: 16.5 inches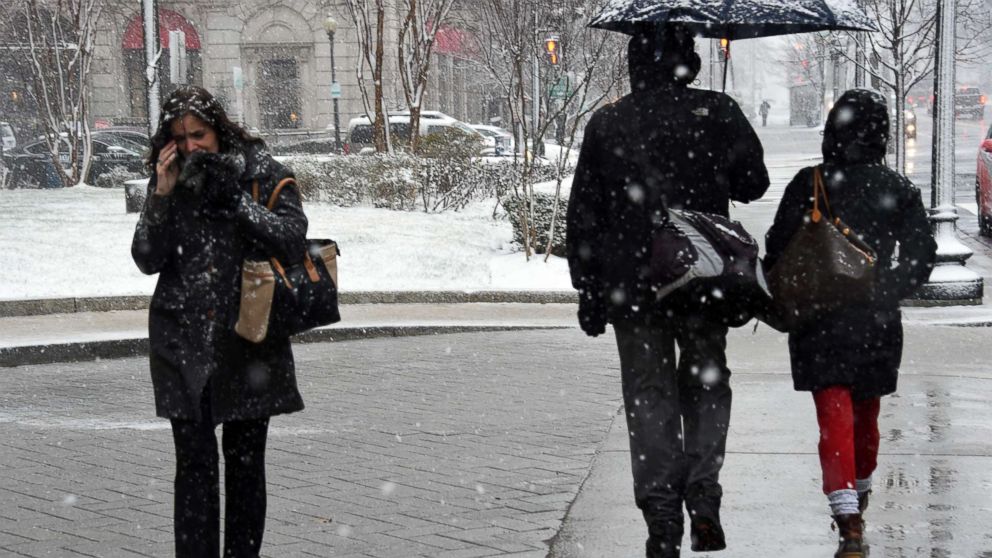 Power outages
Over 65,000 customers were without power across the Northeast this afternoon. The most outages were in New Jersey where over 54,000 customers were without power.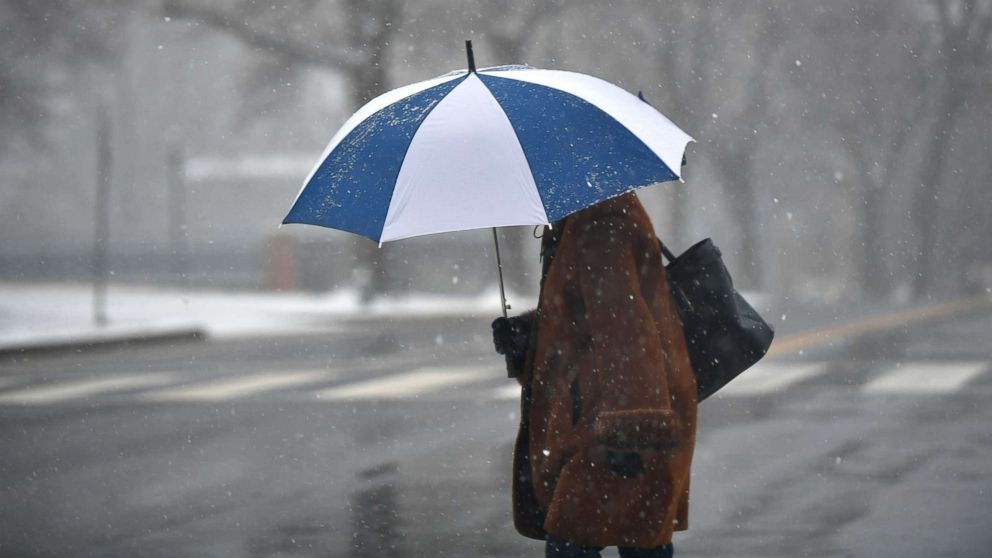 Shuttered schools
The storm has shuttered schools in all of the Northeast's major cities.
Public schools in New York City, Philadelphia and Washington, D.C., were closed on Wednesday while public schools in Boston are closed today as the storm moves north.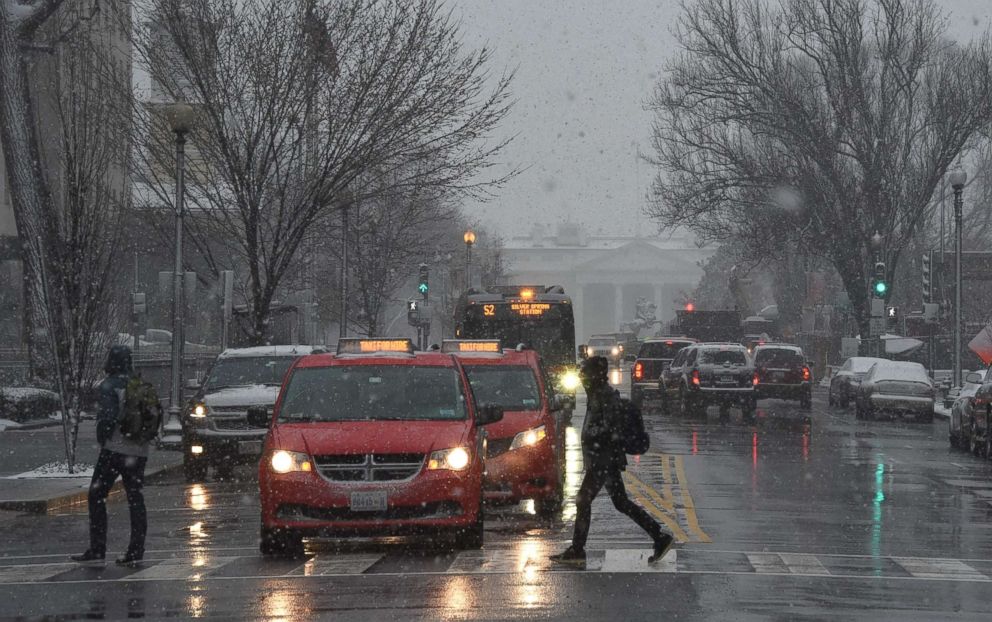 Car crashes
The snow brought treacherous driving conditions across the East Coast, including this rollover crash in Pennsylvania.
In New York, Gov. Andrew Cuomo stopped to help with one accident.
State police in Maryland said they responded to 408 crashes from Tuesday morning to Wednesday morning.
In Virginia, state police said they responded to 250 crashes in less than 10 hours this morning. State troopers are urging drivers to stay off the roads.
Boston prepares with salt
Boston, which was the last major city to get hit, was prepared: The city has 28,000 tons of salt to treat the roads to help keep drivers safe.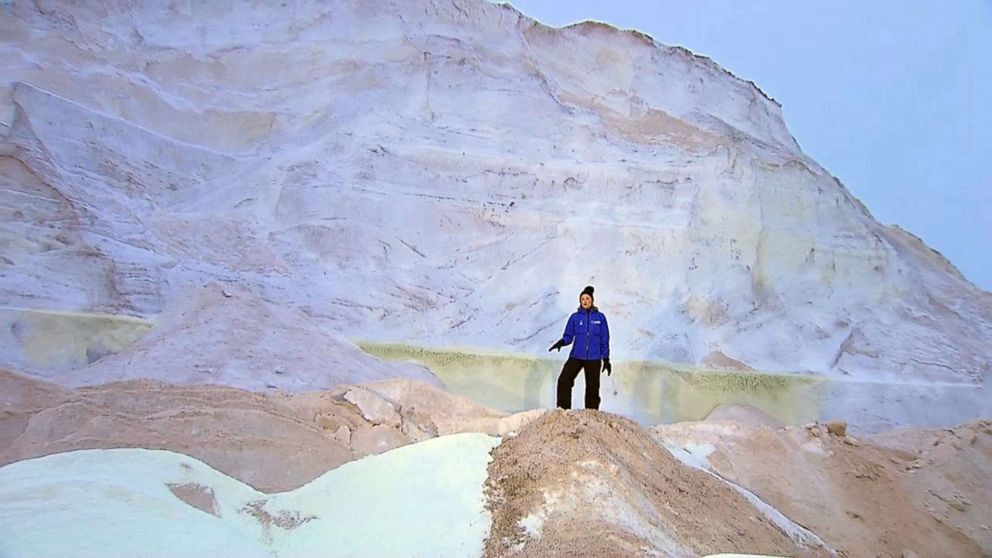 ABC News' Courtney Han, Chad Murray and Erin Keohane contributed to this report.