A Pennsylvania nurse has been charged in the death of the father of H.R. McMaster, President Donald Trump's former national security adviser, for allegedly failing to check on the 85-year-old after he experienced a fall and then allegedly falsifying reports claiming she did.
Pennsylvania Attorney General Josh Shapiro announced Thursday at a press conference that Christann Gainey, a 30-year-old licensed practical nurse for the Cathedral Village senior living facility in Philadelphia's Roxborough neighborhood, has been charged with felony neglect, involuntary manslaughter and tampering with records.
ABC News could not immediately reach Gainey's attorney, Sharon Piper, for comment. Piper told The Associated Press that Gainey intends to plead not guilty to the charges.
Gainey allegedly failed to administer a series of neurological checks on Herbert R. McMaster Sr. after he fell while alone in his room just before midnight on April 12, Shapiro said at the press conference, adding that she was responsible for his care that night.
Herbert R. McMaster Sr. had just been admitted to the facility three days prior, on April 9, after he had recently experienced a stroke, Shapiro said. The McMaster family was "hopeful," Shapiro added, that the rehabilitative services offered at the facility would aid in the U.S. Army veteran's recovery.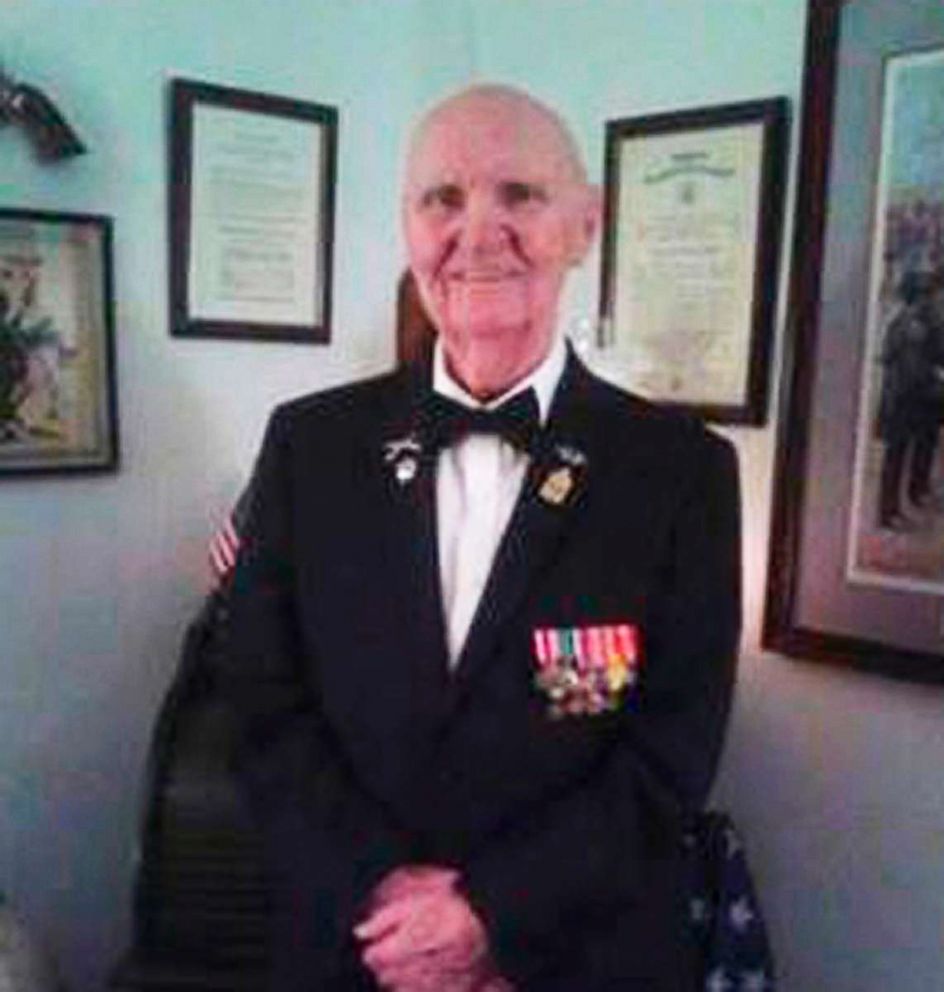 Upon his admission, Cathedral Village staff noted that Herbert R. McMaster Sr. was at risk for falling as a result of his stroke, Shapiro said. Around 11:30 p.m. on April 12, staff found him on the floor of his room after he fell, and they noticed that he had a small cut and some blood on the side of his head, Shapiro said.
He was then placed in a wheelchair and wheeled out to the lobby of the facility, Shapiro said.
When a patient experiences a fall, staff must observe the patient closely over the next 72 hours, according to the facility's protocol, Shapiro said at the press conference. In the first hour, a neurological assessment must be completed every 15 minutes, and the next three hours require hourly neurological checks, Shapiro said.
For the fifth, sixth and seventh hours after Herbert R. McMaster Sr. fell, he "sat in the lobby without a single assessment until his death at 7 a.m.," Shapiro said.
"These types of accidents are not uncommon in senior living facilities," Shapiro said. "If this nurse had simply followed the written protocols that Cathedral Village had in place regarding patient falls, she could have saved Mr. McMaster's life."
The neurological checks only "take a few minutes to conduct" and "involve a test of the motor and verbal skills, a measure of eye response to light and a check of vital signs," Shapiro said.
Although Gainey allegedly "did not perform one" neurological assessment, she completed paperwork saying that she did, according to Shapiro.
After McMaster died, the nursing supervisor on duty asked Gainey for the paperwork she completed and noticed that Gainey had listed that the most recent neurological check was administered at 7:20 a.m., which was after his reported time of death, Shapiro said.
Gainey allegedly admitted to falsifying the last assessment, and investigators later learned through surveillance footage from the facility that Gainey did not perform any of the checks listed in the paperwork.
"Gainey falsified all of those neurological checks -- not just that last one, after Mr. McMaster's death," Shapiro claimed.
Philadelphia's chief medical examiner concluded that Herbert R. McMaster Sr.'s cause of death was blunt impact head trauma contributed by untreated subdural hematoma, in which blood fills the brain at a rapid pace and compresses brain tissue, Shapiro said.
Gainey "violated the trust that was placed in her by her patients and their families," as well as "her legal duty of care that she had to provide for Mr. McMaster's wellbeing," Shapiro said at the press conference.
"Gainey could have saved Mr. McMaster's life had she simply done her job," Shapiro said. "Instead, she intentionally ignored her job responsibilities, falsified paperwork and lied to her supervisors to cover up this inexcusable conduct."
Gainey was arrested Thursday morning without incident, Shapiro said.
Shapiro vowed to protect seniors and others living in dependent-care facilities in Pennsylvania from neglect, scams and other threats. In recent months, the Pennsylvania Attorney General's Office has brought criminal neglect charges against three people, including a nurse and an aide, Shapiro said.
Shapiro addressed questions on whether McMaster's case received more attention because of the prominence of his son, saying that while the media has taken more interest in the case, they prosecute "these cases all the same."
"If the prominence of Mr. McMaster's son, H.R. McMaster, brings a spotlight to these kinds of cases and helps families to ask the right kinds of questions when they put their loved ones in these facilities, well, I think that's a good thing," Shapiro said.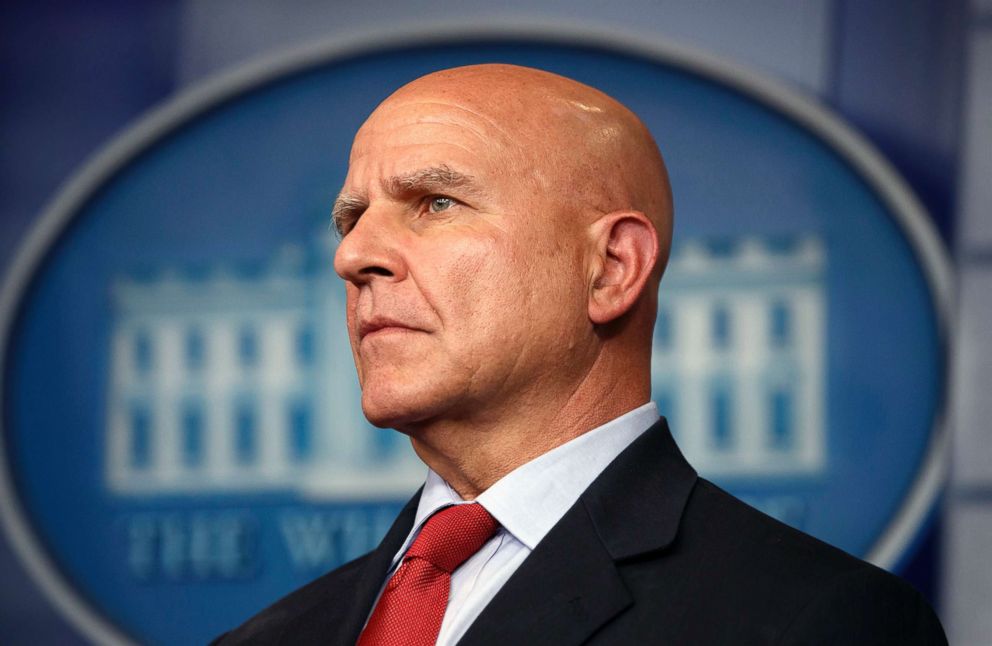 The McMaster family expressed gratitude toward Shapiro and described the late patriarch as a "tough and compassionate soldier and public servant" who was "committed to his neighbors, his fellow soldiers, his community, and his country," according to a statement from the family to ABC-owned station WPVI-TV.
"The best way to honor his memory is for all of us to do all we can to prevent others from suffering at the hands of those who lack compassion and abandon even the most basic standards of human decency," according to the McMaster's family statement. "Today's charges are an important step forward in that connection."
Cathedral Village had removed Gainey from its facilities following McMaster's death and has been cooperating with authorities in the investigation, the facility said in a statement to ABC News. Gainey was not a Cathedral Village employee, the facility said, but is an employee of staffing company General Healthcare Resources, The Associated Press reported.
ABC News could not immediately reach a spokesperson for General Healthcare Resources for comment. General Healthcare Resources declined to provide a comment to the AP.