Nursing homes allegedly neglected residents, misused $83M in funds: NY attorney general
NY AG Letitia James files a neglect suit against four nursing homes.
The owners, operators and landlords of four nursing homes in New York for years misused more than $83 million in taxpayer money, leaving elderly people in their care dead, neglected or humiliated by sitting in their own urine and feces, New York Attorney General Letitia James said Wednesday in a new lawsuit.
The lawsuit accuses the executives and the corporations behind nursing homes in the Bronx, Queens, Westchester and Buffalo of enriching themselves by diverting Medicare and Medicaid funds away from residential care.
The nursing homes, owned and operated by Centers Health Care, include Beth Abraham Center in the Bronx, Buffalo Center for Rehabilitation and Nursing, Holliswood Center for Rehabilitation and Healthcare in Queens, and Martine Center for Rehabilitation and Nursing in Westchester County. Residents at these facilities suffered from severe dehydration, malnutrition, and increased risk of death, developed infections and sepsis from untreated bed sores and inconsistent wound care, sustained life-changing injuries from falls, and died, the lawsuit said.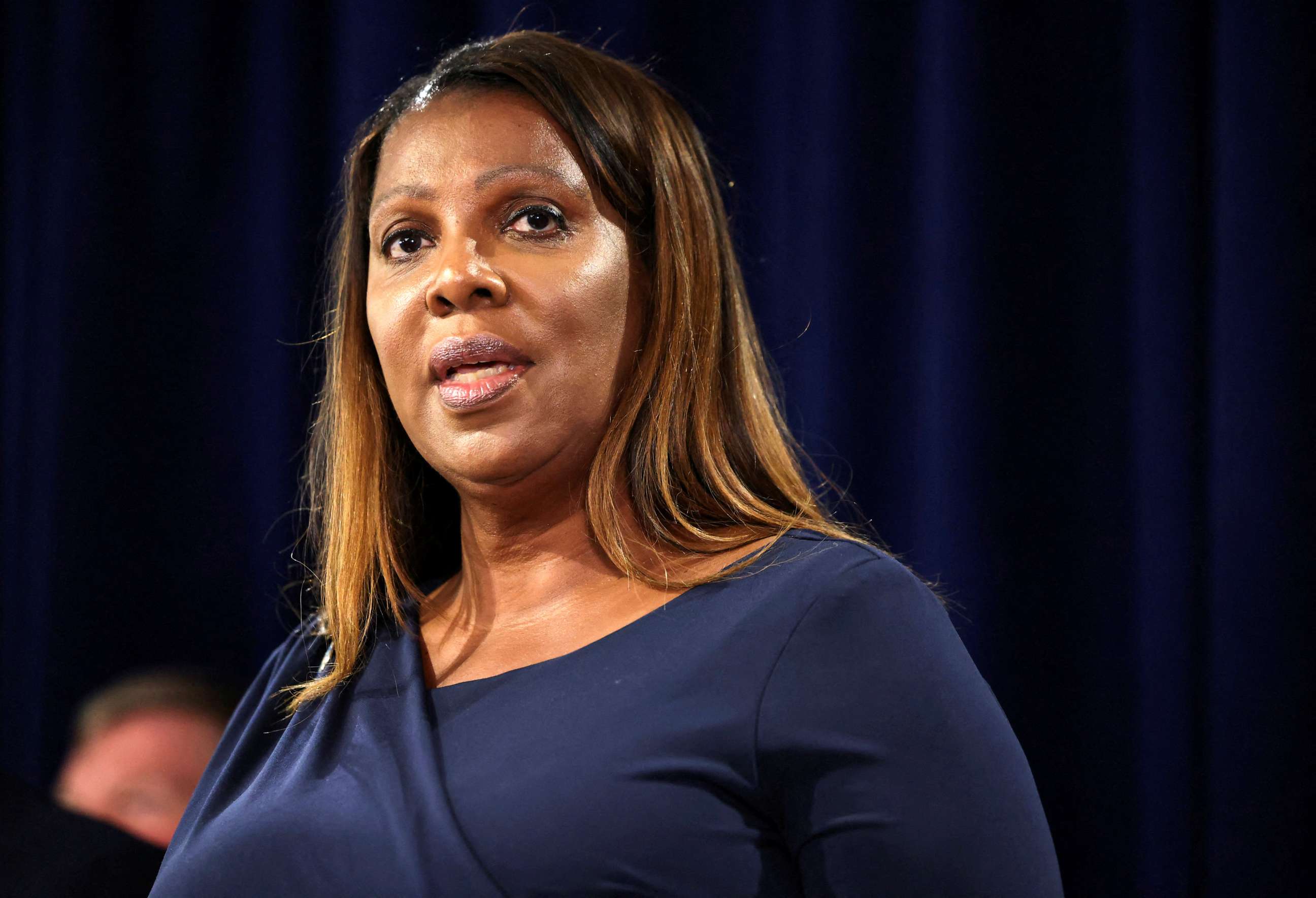 Responding to the filing on Wednesday, Centers Health Care spokesperson Jeff Jacomowitz said in a statement to ABC News they would fight the allegations.
"Centers Health Care prides itself on its commitment to patient care. Centers denies the New York Attorney General's allegations wholeheartedly and attempted to resolve this matter out of court. We will fight these spurious claims with the facts on our side. Beyond that, Centers Health Care will not comment on ongoing litigation," the statement read.
This is the fourth – and largest – enforcement action the attorney general's office has taken in recent months that aims to stop fraud in nursing homes. The nursing home issues were first raised during the COVID-19 pandemic though the lawsuit claims the alleged horrors preceded the pandemic.
Just two months into the pandemic, 70 residents – nearly a quarter of Holliswood Center's population – had died from COVID-19. More than 400 residents died across all four nursing homes in 2020.
"Nursing homes are meant to be safe spaces where the most vulnerable members of our community receive the care and dignity they deserve. Instead, the owners of Centers Health Care allegedly used these four nursing homes – and the vulnerable New Yorkers who lived there – to extract millions of dollars for their personal use, leading to elderly residents and those with disabilities suffering unconscionable pain, neglect, degradation, and even death," James said in a statement announcing the lawsuit.
According to the suit, due to insufficient staffing, staff members were often unable to assist residents with basic activities of daily living, such as help using the bathroom, getting in and out of bed, eating, and maintaining personal hygiene. Call bells were routinely ignored or unanswered, meals were not provided in a timely manner and personal belongings were lost or stolen, including hearing aids, dentures, clothing, and even an electronic piano, the suit alleges. Residents, family members, and staff reported unsanitary conditions, including neglected food trays, vermin, flies and persistent smells of human waste.