New York Gov. Andrew Cuomo has formally directed New York Attorney General Eric Schneiderman to investigate the way the NYPD's Special Victims Unit and the Manhattan District Attorney's Office handled sexual assault allegations against disgraced film producer Harvey Weinstein.
The formal referral comes a month after Cuomo first called for a review at the request of Time's Up, the movement created in part from the myriad accusations against Weinstein meant to counter sexual harassment or related retaliation in the workplace.
"Sexual assault complaints must be pursued aggressively and to the fullest extent of the law," Cuomo said in a letter to Schneiderman. "Yet increasing scrutiny of how society responds to this scourge has raised questions about the manner in which these cases are pursued."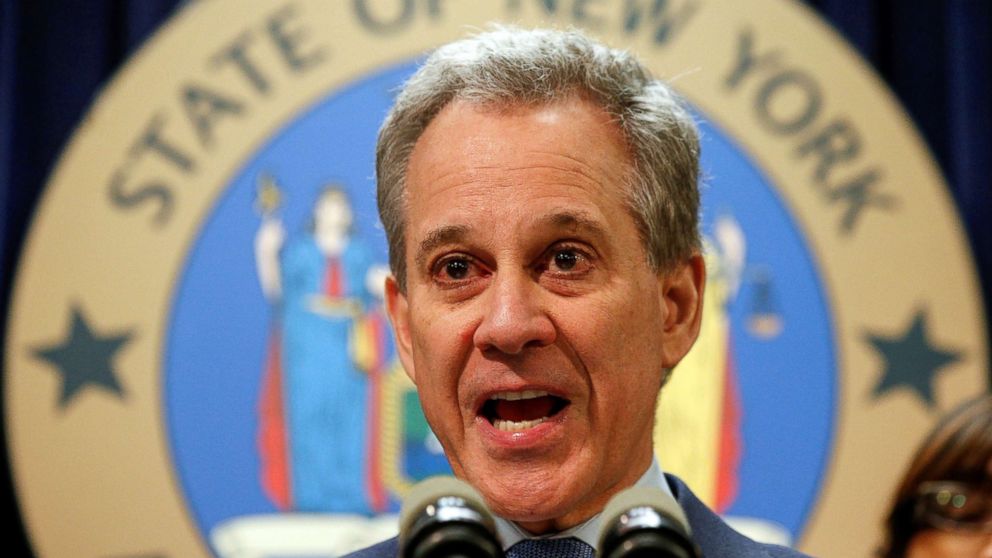 The NYPD has said there is sufficient evidence to charge Weinstein with sexual assault. The Manhattan District Attorney's Office has, to date, filed no charges but says its investigation continues.
"We will cooperate fully with the AG's inquiry, as we have said previously, said Danny Frost, the spokesman for Manhattan District Attorney Cy Vance. "It is important to note that, as specified in the governor's letter, the review will not interfere with any active, ongoing investigation of Mr. Weinstein."
Weinstein has denied all allegations of sexual assault.
Cuomo's referral pointed to "questions" raised about the working relationship between the police and the prosecutor's office.
"The NYPD and DA's Office are fully committed partners in the investigation and prosecution of sexual assault," Frost said. "We look ahead to further enhancing this strong partnership."
Cuomo's formal referral is dated April 23. Schneiderman said he will soon appoint a special deputy to lead the inquiry.
"We are committed to pursuing a comprehensive, fair and independent investigation," a statement from Schneiderman's office said.