— -- Escaped prisoner David Sweat, now in an upstate New York hospital, has allegedly revealed to investigators how he and fellow escapee Richard Matt managed to elude authorities in their three weeks on the run.
Here is what investigators say they learned from Sweat:
RADIO:
Sweat told authorities he and Matt listened to reports about the manhunt on a radio, a state police source told ABC News.
MARIJUANA:
Sweat also said he and Matt had marijuana, the source said.
THE ESCAPE PLAN:
Sweat said he and Matt originally planned to flee to Mexico before the two split up last week, New York Gov. Andrew Cuomo said in a radio interview Monday.
"The plan was to head to Mexico, which would have been aided by Joyce Mitchell's vehicle," Cuomo told WCNY in Syracuse. "They would get the car and then drive to Mexico."
"When Mitchell doesn't show up, the Mexico plan gets foiled and they head north to Canada," Cuomo said.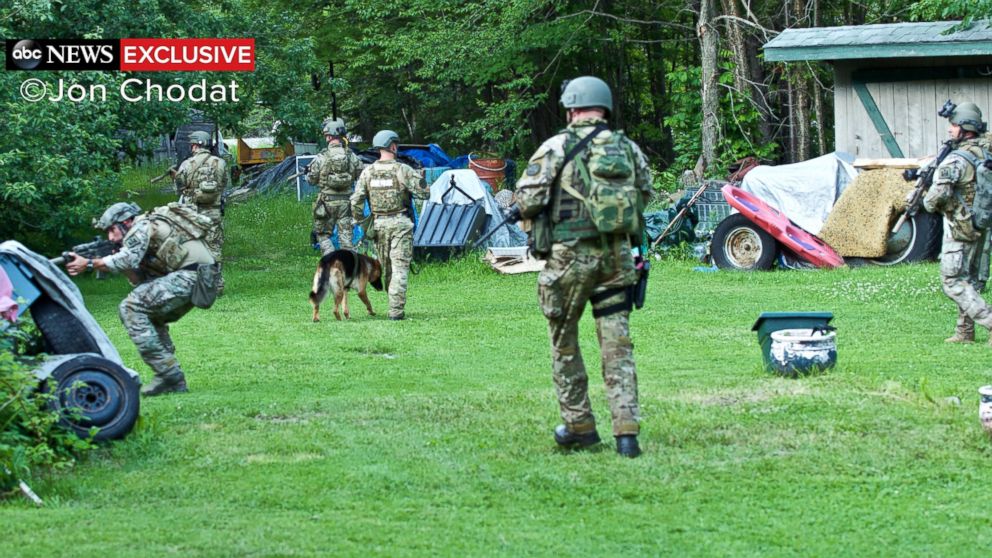 Two employees at the prison, Mitchell, a tailor shop employee, and Gene Palmer, a corrections officer, have been charged in connection with the escape.
Mitchell allegedly provided hacksaw blades and tools to the men through frozen hamburger meat. She pleaded not guilty to the felony and misdemeanor charges.
Sweat also told investigators Mitchell was the only other person who knew about the plan and Palmer had no idea about the escape, Clinton County District Attorney Andrew Wylie said.
Palmer, who denied knowing about the escape, was charged with promoting prison contraband, tampering with physical evidence and official misconduct for allegedly giving the inmates art supplies and other contraband in exchange for paintings from Matt and information about other inmates.
Palmer waived his right to a preliminary hearing Monday, agreeing to move directly to a grand jury. No plea was entered.
THE SPLIT UP:
The governor said Sweat split up from Matt days before their captures, because he felt like "Matt was slowing him down."
THE CLOSE-CALLS:
Sweat allegedly told investigators he was almost discovered twice during the three week manhunt.
In the first close-call, Sweat told investigators both he and Matt were hiding near a cabin when three people came to check on it, DA Wylie told ABC News today.
The people were discussing whether they should stay at the cabin or leave and Sweat said he and Matt were close enough to hear their conversation, Wylie said.
Sweat told the investigators he and Matt stayed hidden until the three people left, according to the DA.
The second instance happened within the past week, after Sweat and Matt separated, Sweat allegedly told investigators.
Sweat claimed he was hiding in a hunting tree stand when an officer walked past him, Wylie said.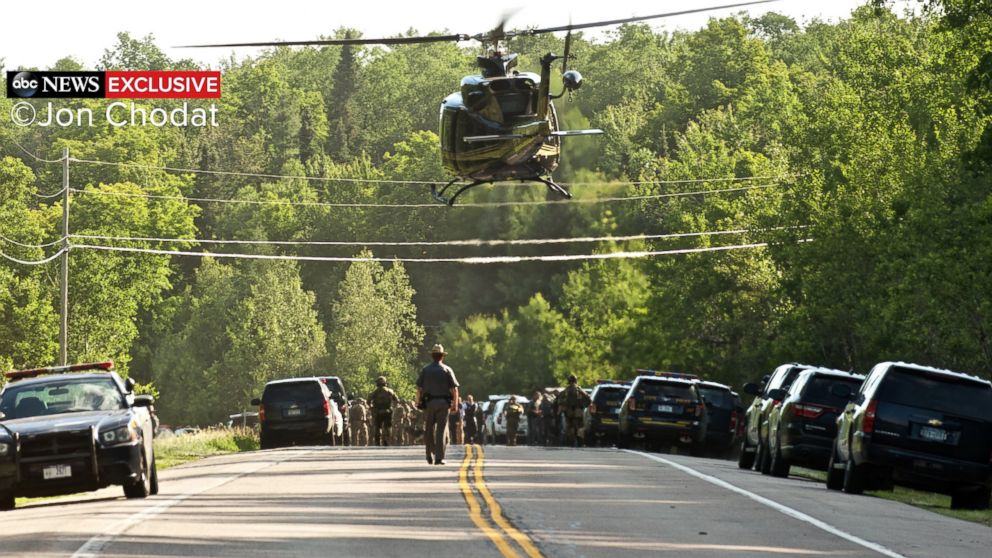 Investigators were interviewing Sweat, who was serving a life sentence after he was convicted of killing a sheriff's deputy, to better understand how the men escaped June 6 from Clinton Correctional Facility in Dannemora, New York, and how they were able to avoid police for so long.
Sources briefed on the matter told ABC News Tuesday that interviews with Sweat have concluded for now and that he has been advised of his Miranda rights.
Sweat is recovering at Albany Medical Center after he was apprehended, shot and wounded Sunday in the area of Constable, New York, about 1.5 miles south of the Canadian border.
His condition was listed as fair Tuesday. He is expected to remain at the hospital "for at least a few days" before he is moved to a maximum-security prison, sources said.
New York State Police said Monday the shooting of Sweat by State Police Sgt. Jay Cook is under review. Sweat was unarmed but apparently fleeing in violation of Cook's order to stop.
Matt, meanwhile, was shot and killed Friday in Elephant's Head, New York, about 16 miles south of where Sweat was found, police said. Matt was serving 25 years to life in prison after he kidnapped and beat a man to death in 1997.
Cuomo called the escape "an extraordinary situation in many ways."
"If you were writing a movie plot, they would say this was overdone," he said to reporters Sunday evening.