Police Commissioner James P. O'Neill told ABC News' David Muir today that terrorist events are a "major concern" for the New York Police Department but that authorities are working hard to "stay ahead of the curve."
"We have challenges," O'Neill said today in an exclusive interview with the "World News Tonight" anchor. "We have the [New York City] Marathon coming up on Sunday. We have the Thanksgiving Day Parade. We have the tree lighting. ... Of course, we have New Year's Eve again, so this is something that we're constantly thinking about."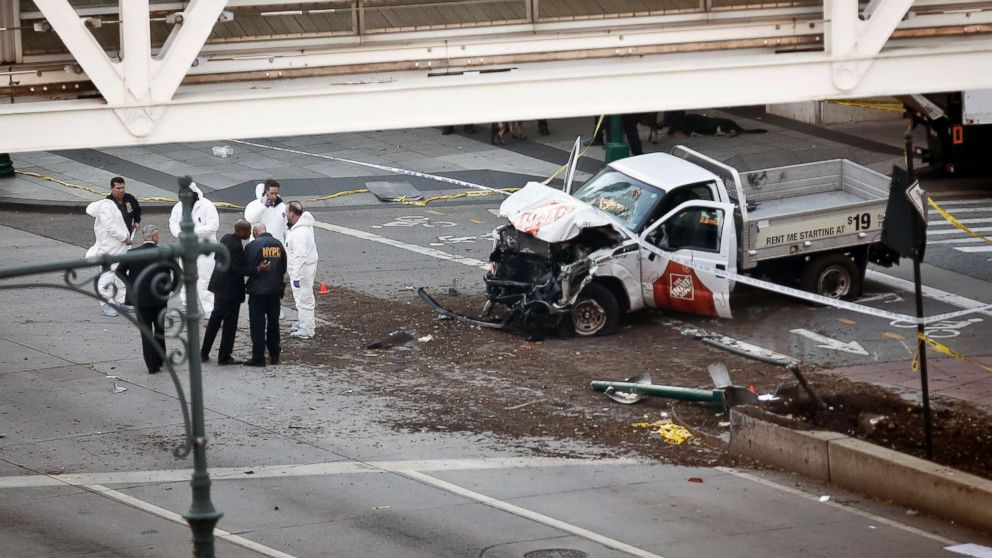 On Tuesday, police said Sayfullo Saipov, 29, allegedly plowed into people on a lower Manhattan bike path before crashing his truck into a school bus. He was eventually detained by police. Authorities have called the incident a terror attack and Saipov has been charged in connection with it.
O'Neill told Muir that Saipov was a "deranged individual" and said the investigation was looking into whether there was a connection to any other individuals and whether authorities had overlooked him.
The commissioner also told Muir that Saipov had allegedly traveled about eight-tenths of a mile on the bike path, from Chambers Street to Houston Street.
"Look at what he did yesterday and look at who he attacked," O'Neill said. "This was a cowardly act and it's up to everybody here in the city to make sure we pay attention to what's going on so this isn't repeated."
NYC suspect apparently plotted for weeks, attacked in name of ISIS: Officials
White House says it considers NYC terror suspect an 'enemy combatant'
NYC truck attack: 2 slain Americans identified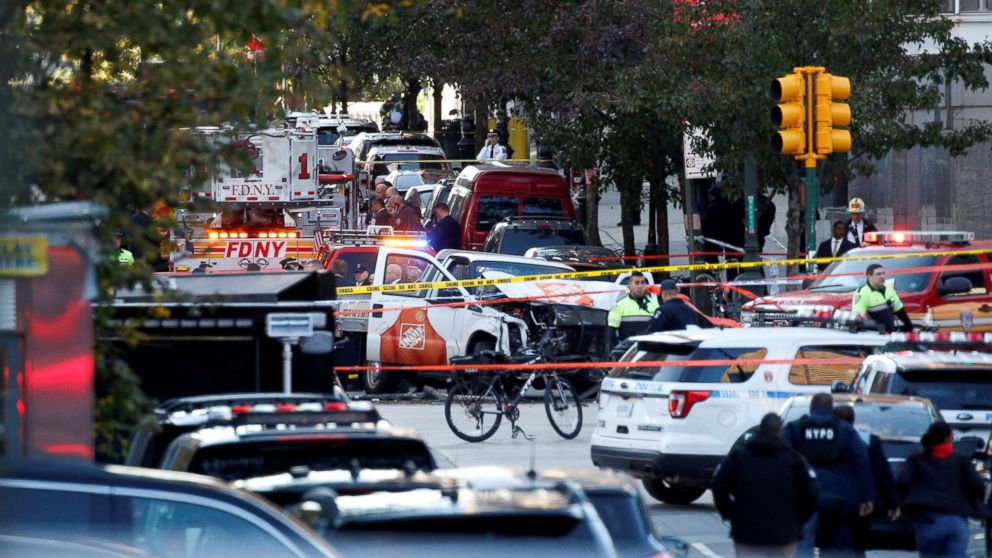 O'Neill said that 36,000 police officers in the department have the help of other federal agencies but that the department also looks to the 8.6 million residents in New York to keep the city safe.
"That's the way we get through this [latest terrorist incident]," he said. "We can't live in fear. We can't be fearful here. We have to be strong. ... It can't just be law enforcement. It's got to be everybody in this city. ... If you see something out there that doesn't look right, as I said, you have an obligation to do something about it. The only way we get through this is we stick together."