An off-duty California police officer pulled a gun on a man whom he accused of stealing Mentos candy at a gas station, according to ABC TV station KABC in Los Angeles.
The man had in fact just purchased the candy, according to surveillance video of the March 16 incident posted by KABC.
In the video, a customer later identified as Jose Arreola can be seen paying a cashier for the Mentos at the gas station in Orange County south of Los Angeles.
Moments later, a man in black shorts and a black shirt who is standing in line behind Arreola pulls out a gun and tells him to put the candy back.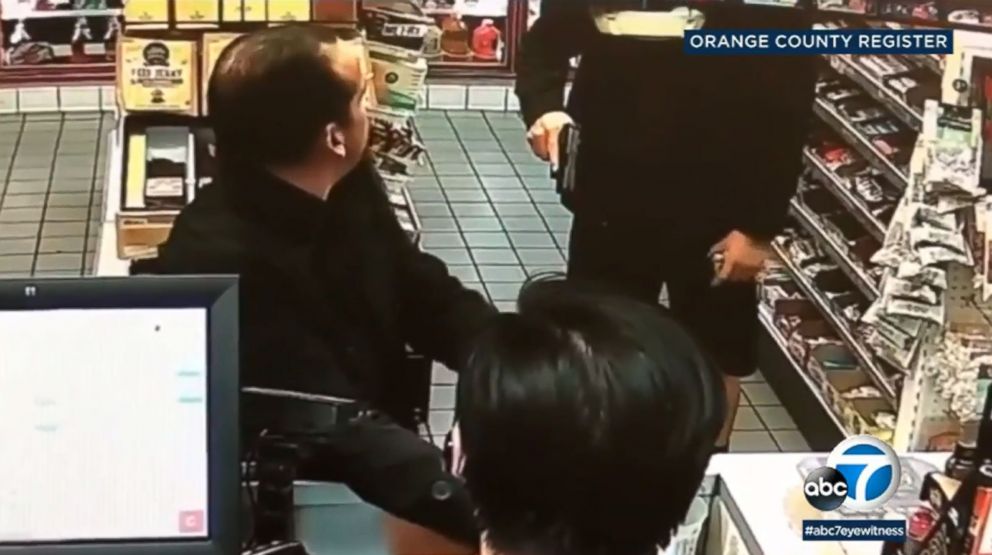 After Arreola tells the man he paid for the candy, the man asks the clerk, "Did he pay for this?"
The clerk confirms the purchase, and the officer apologizes to Arreola.
Arreola told the Orange County Register in a story published Friday that the incident left him scared and angry.
"It's been a month and I still can't shake it," Arreola said. "It was traumatic, the whole incident."
He told the Register has retained an attorney and is seeking financial damages from the Buena Park police department.
The Buena Park police confirmed that the man, whose identity has not been released, is an officer in their department and that an investigation is underway.
In a Facebook post, Buena Park Police Chief Corey Sianez said, "We were aware of this incident after it occurred and we immediately began conducting an administrative investigation into the conduct of the officer involved."
Chief Sianez added, "I want you to know that after I watched the video I found it to be disturbing, as I'm sure it was to you. However, because there is an ongoing personnel investigation and potential litigation pending against the city, I am unable to discuss the details of our investigation."