— -- On June 12, 2016, gunman Omar Mateen murdered 49 people and injured dozens more during a three-hour standoff at the popular Orlando LGBT nightclub Pulse.
Mateen — a radicalized U.S.-born Muslim who pledged allegiance to ISIS during the massacre — was shot and killed by police.
Now, as the first anniversary approaches, city and county officials in Orlando have laid out plans to commemorate the deadliest mass shooting in recent American history.
June 12 will be dedicated as Orlando United Day — A Day of Love and Kindness, the city of Orlando and Orange County, in conjunction with Pulse, announced in a press release.
"This announcement formally dedicates June 12 to the memory and honor of the 49 innocent lives taken at Pulse, reaffirms the community's commitment to survivors and loved ones, as well as recognizes the global compassion and love displayed in the wake of the tragedy," reads the release.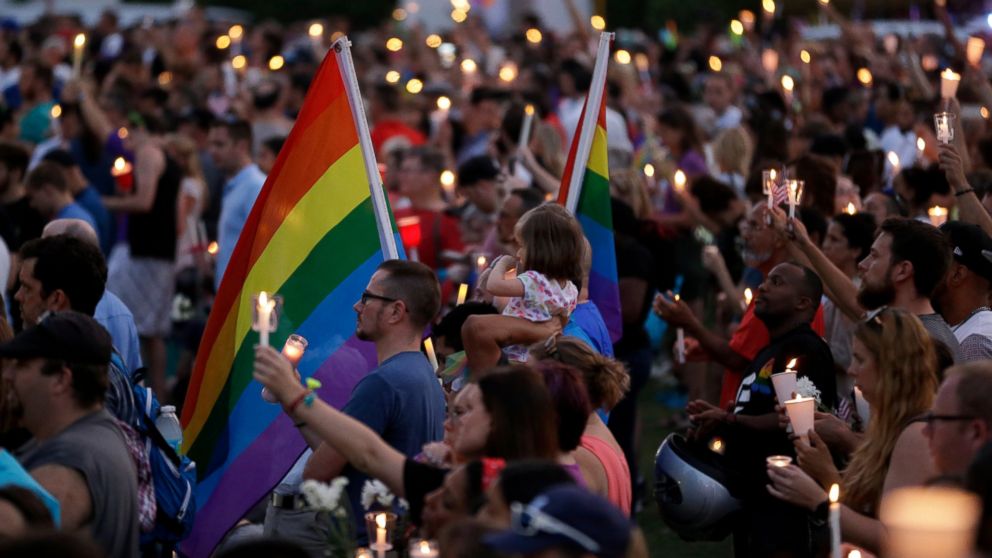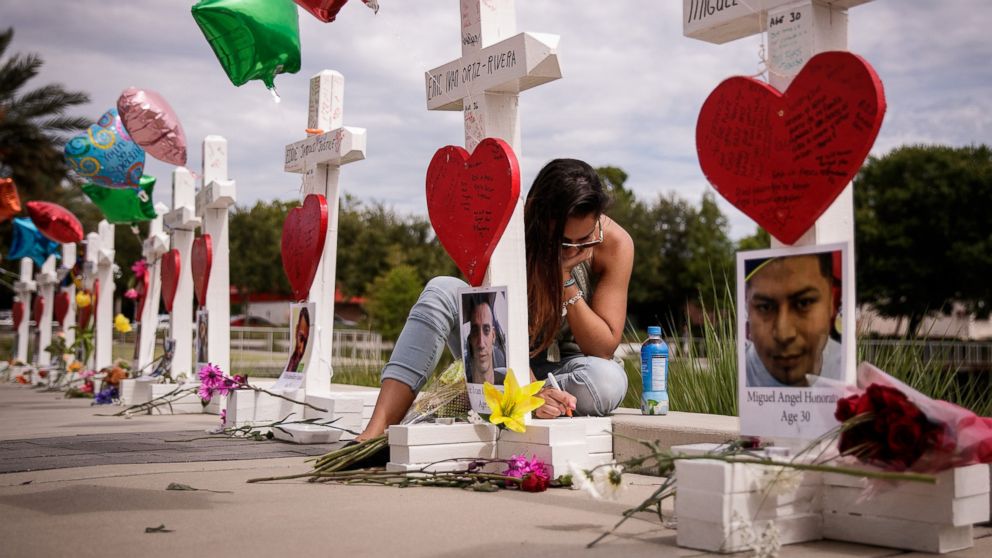 A number of events are planned for June 12, including a memorial service at the site of the former nightclub. Another memorial service will be held at Lake Eola in downtown Orlando.
An exhibit of artwork from memorials across Orlando will be on display at the Orange County History Center as well.
"Our community will never forget the tragedy of Pulse or the grief of those who lost loved ones," Orlando Mayor Buddy Dyer said in a video posted to a new website, OrlandoUnitedDay.com. "From heartbroken family and friends to survivors putting shattered lives back together, our entire community stands with you."
Teresa Jacobs, the mayor of Orange County, also shared a touching message in the video.
"As we prepare for the anniversary of Pulse, the world is working to honor and remember the lives we lost," she said. "Through a day of love and kindness dedicated to the legacy of those who perished, we will continue to cherish their memories."