— -- The man who officials say ambushed and shot an Ohio judge was the father of a high school football player convicted in the high-profile Steubenville High School rape case.
Judge Joseph J. Bruzzese Jr. was shot and injured outside the Jefferson County courthouse in Steubenville in eastern Ohio shortly after 8 a.m. Monday, after the suspect, identified as Nathaniel Richmond, ran up to him and started firing, officials said.
Steubenville city manager James Mavromatis said a probation officer returned fire and the sheriff said the judge also pulled out his own gun, firing several rounds.
The judge was listed in stable condition Monday and is expected to survive, officials said.
Richmond, who died after the exchange of gunfire, was the father of Ma'lik Richmond, one of two Steubenville High School football players convicted of raping a 16-year-old girl at a party in 2012, according to The Associated Press.
Bruzzese did not preside over Ma'lik Richmond's case, Jefferson County prosecuting attorney Jane Hanlin said, adding there is no reason to believe there is any connection between Ma'lik Richmond's case and this shooting.
The motive for the shooting is unknown, Hanlin said, adding that there were a number of cases involving the gunman in this judge's courtroom and other courtrooms in the past. "Whether there is a connection between any prior appearances and today's action, we don't know the answer to that," she said.
"This individual laid in wait, for our judge, and ... it just hurts. First thing on a Monday morning," Jefferson County Sheriff Fred Abdalla said emotionally. "You have a judge shot in front of his courthouse, and that affected me... This was ambush and attempted murder on our judge."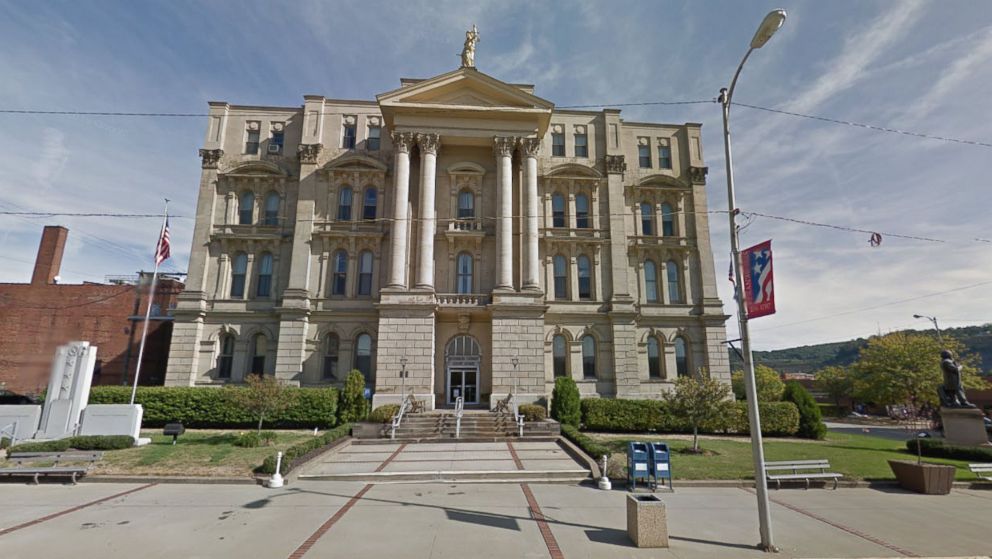 Abdalla said a passenger was in the suspect's car before the shooting, and while the passenger is not considered a suspect at this time, the individual is being questioned.
"He didn't get out of the car," Abdalla said. "Supposedly, according to him, he wasn't aware what this guy was going to do."
Hanlin said this individual is in custody and it is not yet clear if he or she would face any criminal charges.
Ohio Attorney General Mike DeWine said he and his wife "are praying for Judge Bruzzese and his family at this difficult time."
Ma'lik Richmond served about 10 months in a juvenile lockup after his conviction, the AP said.
ABC News' Will Gretsky contributed to this report.
The Associated Press contributed to this report.