— -- For this judge, justice is best served unconventionally.
From making a man wear a chicken suit to having a woman get sprayed in the face by what she thought was going to be pepper spray, Judge Michael Cicconetti has become a viral sensation for his unique method of sentencing.
Just last month, the municipal court judge got international media attention for giving 18-year-old Victoria Bascom the choice between 30 days in jail or walking 30 miles after she didn't pay a cab driver for a 30-mile trip.
But creative punishments are not new to the judge, who can see 30 to 40 cases a day from his Painesville, Ohio, courtroom. Cicconetti said he doesn't believe the law as it is written can really be the only way to serve justice.
"A judge can simply follow the law and if somebody committed the crime, here are the possible penalties," Cicconetti told ABC News' "Nightline." "How much of that do I impose? Sure, you can do that and you go home and you can rest easy. Or you can take each case a little more personal and still apply that same law."
And for the most part, Cicconetti's type of justice appears to be working in Painesville. Nationally, the recidivism rate after incarceration is over 75 percent, with close to 50 percent of ex-convicts committing a new crime that can land them back within a year, according to a 2014 report by the U.S. Department of Justice. But Cicconetti claims to have a recidivism rate of only 10 percent.
He believes the key to his low number is his approach on making the punishment fit the crime.
"When you talk about state prisons and federal prisons, their problem started way back here with my court, with municipal courts, with the minor offenses. Most people don't start out with a felony case," Cicconetti said. "It starts small, and it gets bigger, so my whole train of thought here is that we have to stop them or prevent them -- that conduct -- from going further at the beginning stages. They get in jail. They get smarter criminally, and as they get smarter criminally, the offenses become greater."
For Alyssa Morrow and Jordan Walsh, Cicconetti's sentencing is a better alternative to jail time.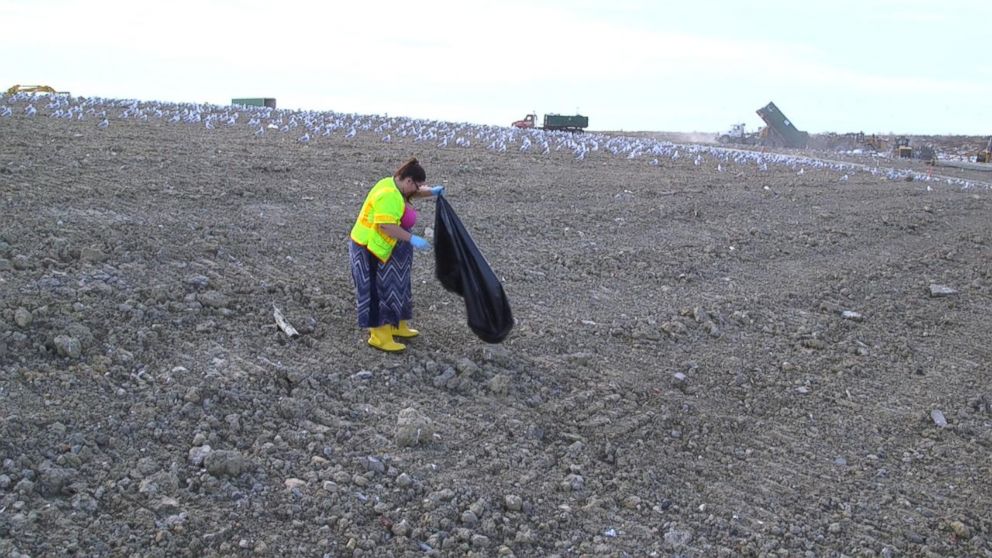 Morrow recently pleaded guilty to animal neglect and cruelty after she said she left her 7-year-old pit-bull mix named Moose for a week in a house that could be described as belonging to a hoarder. Moose is now up for adoption.
Instead of spending 90 days in jail, Morrow chose Cicconetti's other punishment of spending eight hours in a dump picking up garbage.
"I definitely didn't think I'd be here [at a dump], but I'd rather be here than jail. I can't complain," Morrow told "Nightline."
And Walsh, who pleaded guilty to stealing a bike, avoided spending 60 days in Lake County Jail by choosing the alternative sentence of ten days of community work service. Cicconetti ordered Walsh to ride a bike on behalf of a local charity in a parade for one of the days of service.
"I think it's better than going to jail because I can show people that I can do better in my community and show them I'm not just another person that will make a stupid mistake or do dumb decisions. And I want to show my community I can do better," Walsh told "Nightline."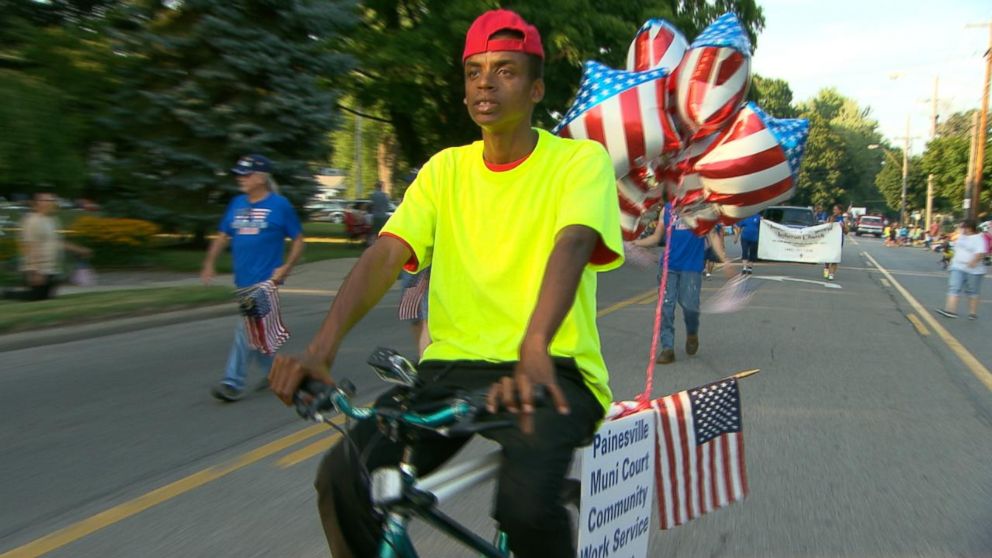 Thanks to Cicconetti's sentence, Walsh was also happy to have a second chance.
"I'm [going to] make sure to not make mistakes or never do something like this or ever take a bike again and show people I can do better and make a better living for my life," said Walsh.