— -- As O.J. Simpson prepares to be released as early as this weekend following nine years in prison for a Las Vegas robbery, his attorney told ABC affiliate KTNV that when the imprisoned former NFL player was placed in a more secluded area after he was granted parole, he at first "was just bored to tears."
"It was a little bit of a bummer for him for the first few weeks, maybe even a month," Simpson's attorney, Malcolm LaVergne, told KTNV. "But ultimately, his spirits have picked up and he's getting more and more excited," LaVergne said.
LaVergne said he doesn't know when his client will be released, but added that he anticipates Simpson's parole will go smoothly.
Simpson, who was granted parole in July following nine years in Lovelock Correctional Facility in Nevada, could be released as early as Oct. 1. The imprisoned former NFL player was sentenced to prison following an arrest in 2007 during a botched robbery in Las Vegas, when he led a group of men into a hotel and casino to steal sports memorabilia at gunpoint. He contended the memorabilia and other personal items belonged to him.
Over 20 years ago, Simpson went on trial for the 1994 killings of his ex-wife, Nicole Brown Simpson, and her friend Ron Goldman. On Oct. 3, 1995, at the end of a televised trial that captivated the nation, Simpson was acquitted of all criminal charges.
Simpson was found liable for the killings in a 1997 civil trial. He has always maintained his innocence.
Ron Goldman's father and sister, Fred and Kim Goldman, said in a new statement that they will continue pursuing the judgment awarded to them in the civil trial -- an amount they say has climbed to $60 million.
"While we respect the Nevada Parole Board's decision to release Simpson, it's still difficult for us knowing he will be a free man again," the Goldmans said. "We will continue pursuing the now $60 million judgment awarded to our family after the [civil trial] jury found that Simpson willfully and wrongfully caused the deaths of Ron and Nicole, as well as remain dedicated in our commitment to domestic violence awareness, victim advocacy and judicial reform."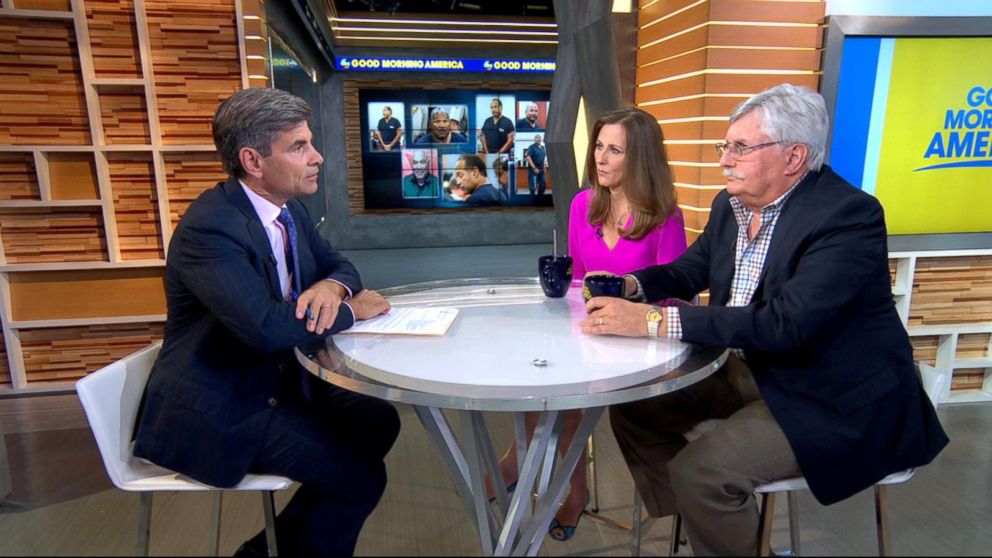 After the parole hearing, Fred Goldman said on "Good Morning America," "It was never about the money [in the civil case.] It was punishment, and we didn't have the opportunity to see him go to jail or death row for murder, but he got a judgment against him and honoring that judgment or making him honor the judgment is the only punishment that we can get from him."
Kim Goldman said on "GMA," when Simpson is released, "We're going to go back to doing what we've done. I run a nonprofit working with teenagers, I do stories on other victims and survivors, I'm raising my kids. We're active in the world of victims and survivors' advocacy. We're going to continue doing those things and take it one day at a time and if he chooses to write a book, or do a reality show, we'll be there."
ABC News' Jim Vojtech and Nicole Pelletiere contributed to this report.