— -- A Good Samaritan recalled helping those injured when a car crashed into a crowd at the Oklahoma State University homecoming parade on Saturday, killing four people, including a 2-year-old boy.
Larry Williams, an OSU alum, said he saw people flying as the car slammed into the crowd in Stillwater, Oklahoma. The driver, identified by police as Adacia Chambers, was charged with driving under the influence.
"It was kind of like little toy army men flying," said Williams. "People flew in all different directions and then the car proceeded on through the intersection and hit the southwest corner of the intersection. It either hit a light or the curb, and then stopped at that particular point. That was the last time I concentrated on the car."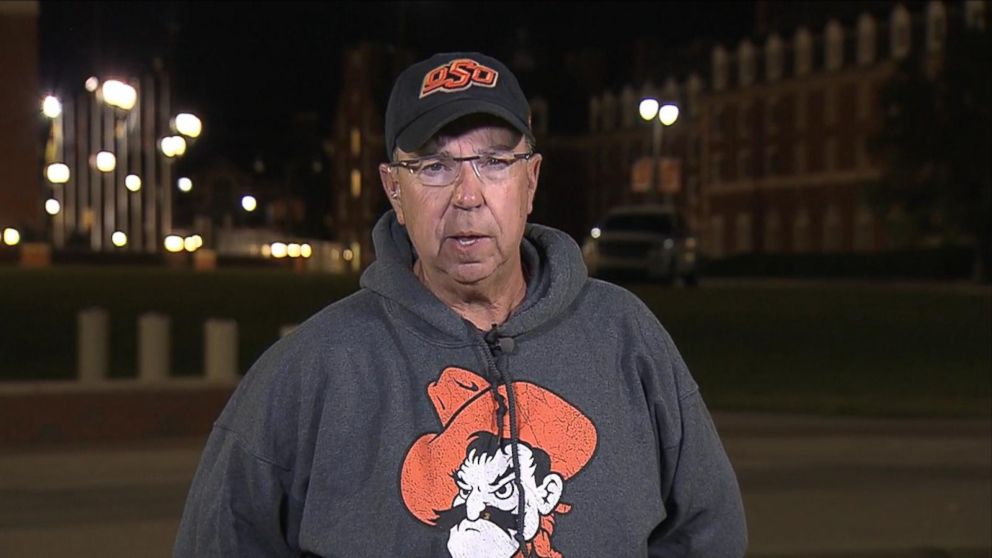 Williams, who is certified in CPR and first aid, said he helped those injured until emergency responders arrived.
"I went to several people just to make sure they were conscious, breathing and still kind of alive," he said, "I tried to do the best I could until the true medical people like the nurses and the doctors got there so they can take over."
Williams said it took two hours for him to realize what had just happened.
"I think the adrenaline high stayed with me for a little bit. And then about two hours later, it hit me. Some of the emotions and the scenes came back through my mind."
At least 44 people were injured, officials said, including eight whose conditions ranged from good to critical.
Authorities said Chambers was expected to make her initial court appearance Monday.