— -- An Army veteran who was shot five times during a shooting rampage at a community college in Oregon described the gunman as acting "like he was playing a video game."
In a Facebook post Friday evening, Chris Mintz detailed his account of the shooting at Umpqua Community College earlier this month that killed 10 people, including the gunman, Chris Harper-Mercer. Mintz said he was sitting in a classroom when he heard "gunshots that sounded like firecrackers going off."
Mintz said he went to several campus buildings, telling students and faculty to leave. He then headed back to the classroom where the gunman appeared to be.
"I nudged the door closed, I could only see one of the students through the door, she was screaming and yelling and covered in blood," he wrote. "All of a sudden the shooter opened the classroom door beside the door to my left, he leaned half of his torso out and started shooting as I turned toward him."
The gunman "was so nonchalant through it all, like he was playing a video game and showed no emotion," Mintz continued. "The shots knocked me to the ground and felt like a truck hit me. He shot me again while I was on the ground and hit my finger, and said 'That's what you get for calling the cops' and I laid there, in a fetal position unable to move and responded 'I didn't call the cops man, they were already on the way.'"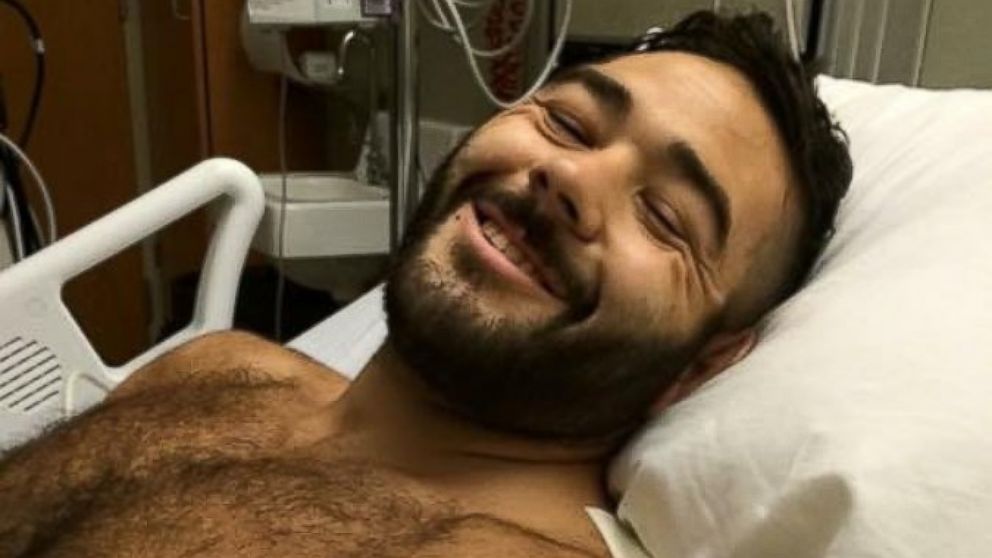 Mintz said he told the gunman it was his son's birthday, and the shooter "pointed the gun right at my face and then he retreated back into the class."
"I'm still confused at why he didn't shoot me again," he wrote.
Mintz said he heard falling glass and gunfire shortly after seeing a police officer. He said the gunfire stopped as a second officer appeared.
"While still laying there, some students ran out of the classroom, some covered in blood," Mintz wrote, adding one of his friends came out of the classroom "traumatized and crying."
Mintz said he was shot in both legs, his abdomen, his shoulder blade and his finger. He said he was recovering well and thanked everyone who has helped him, adding that he is "so happy with how the community has bonded and supported everyone during this healing."