— -- The FBI released a video late Thursday showing the fatal confrontation between one of the Oregon militia members who was occupying a federal wildlife refuge and officers.
The footage, which came from an FBI plane, showed officers in pursuit of a truck with several people in it, including the group's spokesman Robert 'LaVoy' Finicum.
At one point, the truck weaves around a roadblock and gets stuck in a snowbank and agents give commands for nearly four minutes of the occupants to surrender, the FBI said.
According to Greg Bretzing, the Special Agent in Charge of FBI Oregon, Finicum got out of the vehicle and reached his right hand towards a pocket on the inside of his jacket, where he had a loaded 9mm gun. He was shot at that point.
The FBI said it issued aid to Finicum and found three other loaded weapons inside.
According to the FBI, one person left Malheur Wildlife Refuge through a checkpoint Thursday morning. Four others remained.
The release of the video came as new details emerged about the arrests that were made in the case as the standoff continues.
Authorities had been waiting for the leaders of the occupation to leave the federal facilities, sources familiar with the case told ABC News, and on Tuesday were told that some members would be on the move.
Two vehicles with nine militia-related individuals inside were identified and pulled over.
Authorities got out of their vehicles to make arrests, when one of the suspects' vehicles -- a full sized four-door truck -- sped away, the sources said.
But authorities had already set up a roadblock to stop any escape.
The driver of the speeding truck apparently saw the roadblock at the last minute, veering off the road and hitting a snow bank.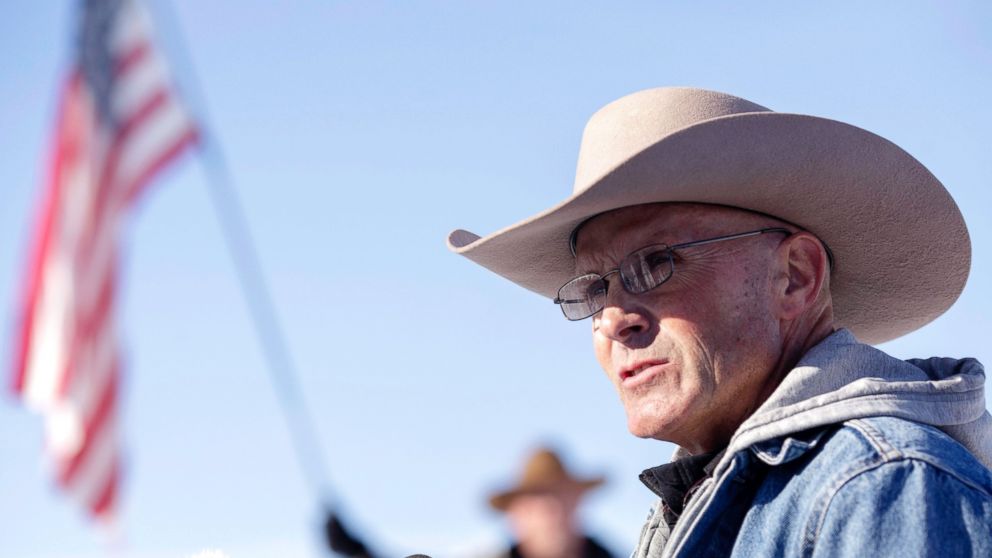 Finicum exited the truck and was told to surrender, the sources said.
He was moving his hands up and down, but he was not complying, according to a source familiar with the case. At some point, Finicum was seen reaching for his waistband, which was viewed by officers as a threat.
Another source said that Finicum was seen reaching for a gun multiple times.
That was when officers fired at Finicum, the sources said. The shooting was caught on tape by a law enforcement camera.
Finicum's family called his death a "murder" in an earlier statement.
"This fight against tyranny is not over. Press forward," the statement said. "Forgiveness is what we can extend and understanding is what we want. Christ was and is LaVoy's exemplar. Though there are evil and conspiring men at work, Christ still forgave the executioners for they knew not what they did."