Parents of Penn State hazing victim reach settlement with Beta Theta Pi fraternity
Timothy Piazza, 19, died in February 2017 after taking part in a hazing ritual.
The parents of Timothy Piazza, the Penn State student who died while pledging for the fraternity Beta Theta Pi, have reached a settlement with the fraternity's national organization over the 19-year-old's death in 2017.
The terms of the settlement and amount of money the parties settled for was not disclosed, per the terms of the agreement, according to a statement released by the family.
Piazza died after taking part in a hazing ritual known as the "Gauntlet," on Feb. 2, 2017. After Piazza, who was heavily intoxicated, fell down the stairs at the Beta Theta Pi house, fraternity members carried him upstairs and placed him on a couch, poured water on his face and slapped him in an attempt to wake him up, according to a grand jury report that cited evidence including surveillance video, witness testimony and phone records.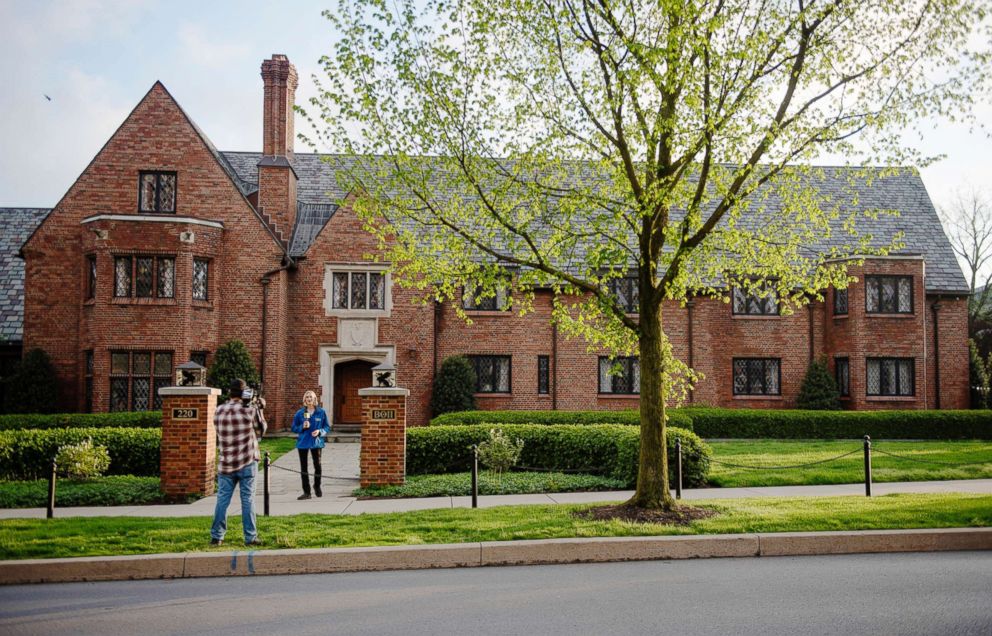 By the time 911 was called the next day, Piazza's skin had turned gray and his breathing was labored. He died two days later of traumatic brain injury.
The Piazzas will now be able to "move forward with any claims against any other parties, including the individual perpetrators, arising from Tim Piazza's death," the statement read.
The settlement also includes a "sweeping fraternity-conduct Reform Agreement aimed at averting another preventable death."
The reform program comprises 17 points, including requiring all chapter houses to be alcohol- and substance-free by August 2020, involving Piazza's parents in any decision-making about how the closed Beta chapter house at Penn state is used in the future and requiring that the college or university's police or public safety department be immediately notified of any reported student conduct violations that result in "serious bodily injury or death of a member, new member or third-party guest."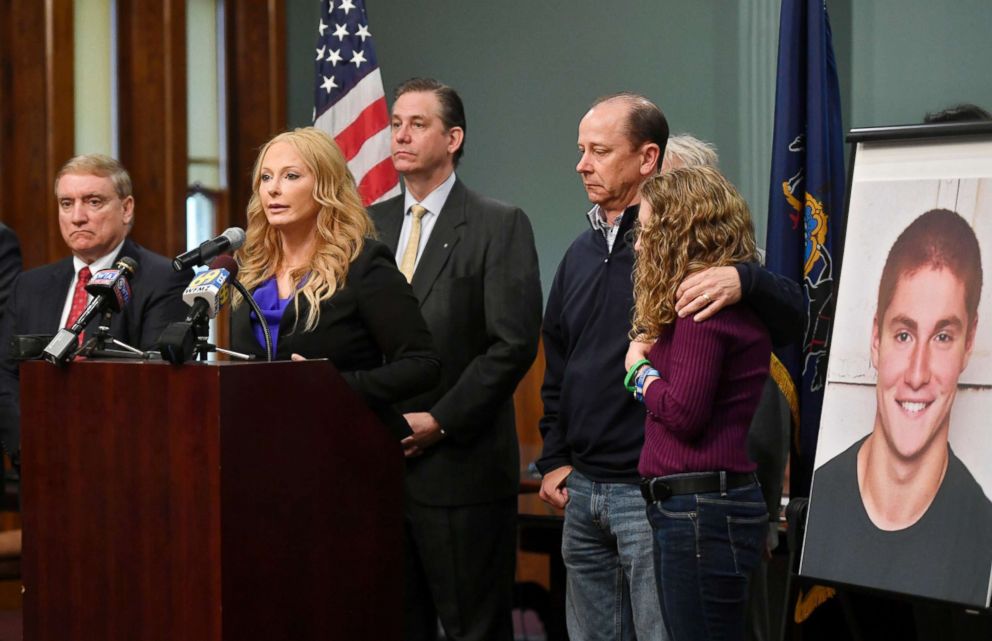 The "legally binding agreement" is effective immediately, according to the statement.
"The settlement represents a unique, cooperative agreement, and is an outgrowth of the determined dedication by Jim and Evelyn Piazza to the cause of preventing hazing injury and death in Greek life in the future," said Tom Kline, who is representing Piazza's family, in a statement. "By this settlement, the Piazzas and Beta help to establish a baseline for the new norm of fraternity pledging and fraternity life at universities and colleges in the United States."
The new initiatives to combat hazing and the elimination of all substances from all Beta Theta Pi fraternity homes is part of the organization's focus on "reevaluating local chapter cultures and implementing programs and accountability measures that raise the standards of fraternity life."
S. Wayne Kay, general secretary and chairman of the board for Beta Theta Pi's national organization, said Piazza's death "remains one of the greatest disappointments and darkest hours in Beta's history," Kay said.
"It is heartbreaking and numbing to know our former members let Tim and his family down in such a tragic way," Kay said in a statement. "There will never be enough words to describe the pain they feel, and Betas everywhere join with me in expressing our shared anger and sorrow that this could have happened in our fraternity."
In June, Ryan Burke, 21, became the first fraternity member to be sentenced in connection with Piazza's death, with three months of house arrest, 27 months of probation, 100 hours of community service and more than $3,000 in fines.
Several criminal cases are still pending.
ABC News' Henderson Hewes, Meghan Keneally and Emily Shapiro contributed to this report.