The mother of Alyssa Alhadeff, who was among the students killed in the Parkland, Florida, school shooting massacre, penned a heartbreaking letter to her slain daughter as the anniversary of the shooting approaches.
Alyssa, a 14-year-old freshman, was among the 17 students and staff shot dead at Marjory Stoneman Douglas High School on Feb. 14, 2018.
I wish I could take all the bullets for you.
"Like many 14 year old girls, you wanted a Valentine and were disappointed that you didn't have one. High school love is magic... I wanted that for you," Lori Alhadeff wrote in a post on dearworld.org.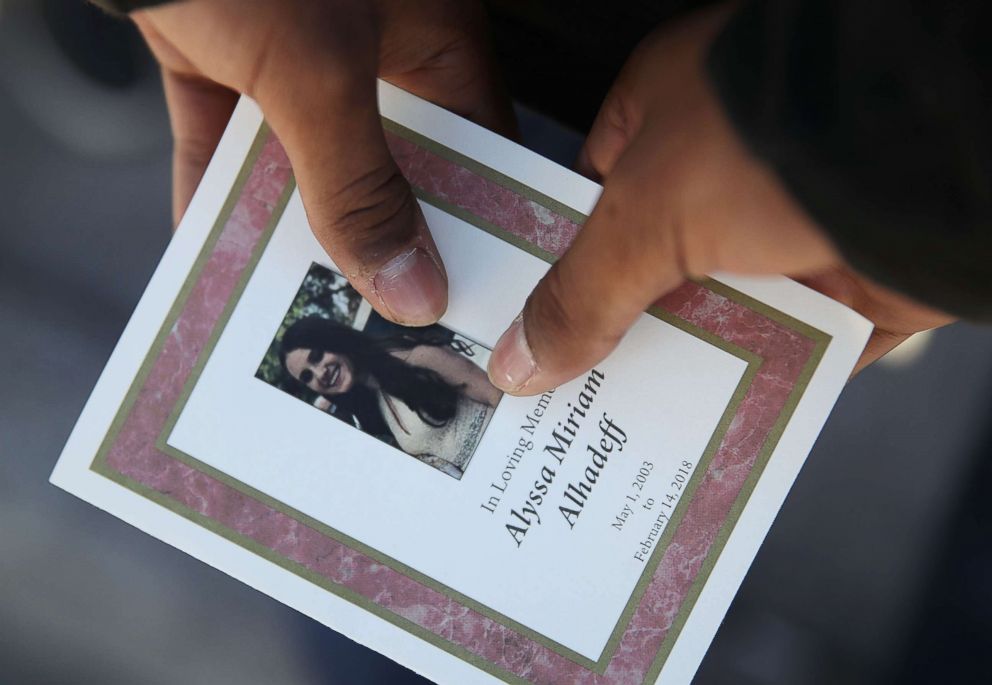 Dearworld.org says it's a non-profit "that connects creators and communities to help people learn important things about each other."
Alhadeff recalled the gift bag she gave her daughter that day: "It held a pair of diamond earrings to make you feel pretty, a chocolate bar to make you smile, and hair ties so you wouldn't ask for mine."
She said her last words to her daughter that morning were "I love you," and Alyssa replied, "I love you, too."
"I wish I could take all the bullets for you," Alhadeff wrote.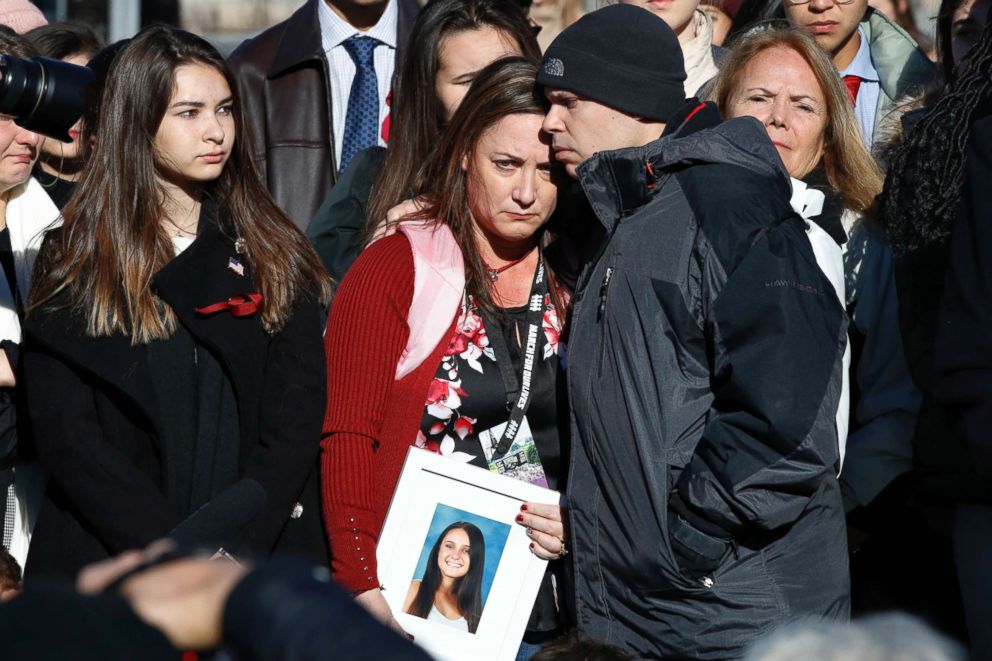 But she said her grief "emboldens" her "to fight for change."
In May, months after the massacre, Alhadeff was elected to the school board.
Last week, Alhadeff and her husband stood next to New Jersey Gov. Phil Murphy as he signed "Alyssa's Law," which will require the state's public schools to install silent panic alarms. Alyssa was a native of Woodcliff Lake, New Jersey.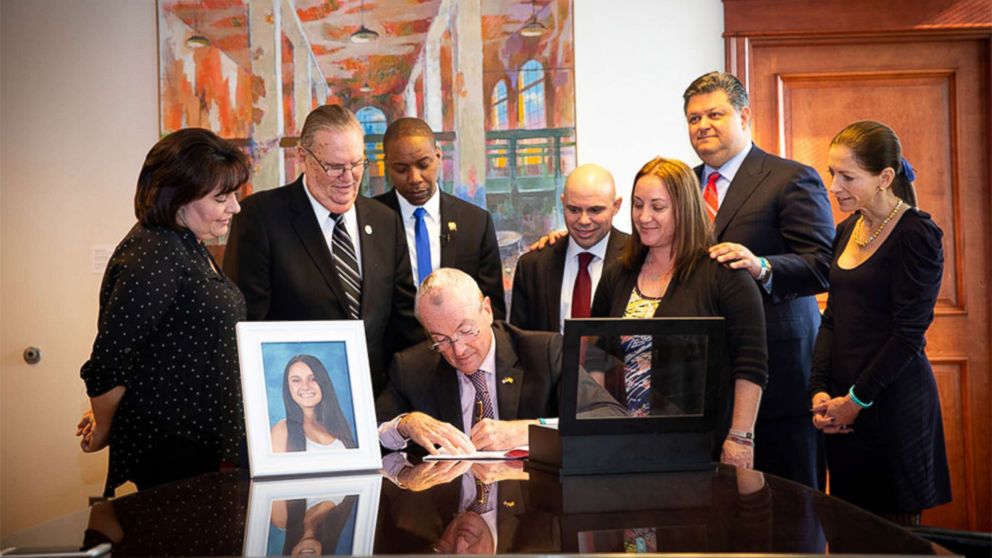 "A mother's protective instincts don't leave when we lose the ones we love," Alhadeff wrote. "I talk to other moms who have lost children. We talk about you. We talk about their kids. But when we look into each other's eyes, we see it. A fire."
The last line of the letter reads: "I just want you back."