— -- A partially disabled woman is celebrating an amazing achievement after completing marathons on all seven continents.
Beth Sanden finished her most recent race less than a week ago in the frozen continent of Antarctica slogging through ice, mud and trails for nearly 11 hours.
"It's icy and it's not flat, it's got mud, it's got rocks, it's got gravel," Sanden told ABC News. "It's the worst terrain you could ever be in."
While Sanden was the last one to complete the race, she said many of her able-bodied competitors stayed to watch her cross the line.
"They were complaining about this and that ... then they shut up," Sanden, 60, recalled of her competitors seeing her go slowly down the route.
"A lot of them stayed there in the end," she said, noting her competitors cheered her at the finish line.
Sanden was partially paralyzed in 2002 while she was training for a 50-mile bike race. A bike crash resulted in multiple fractured vertebrae, she said.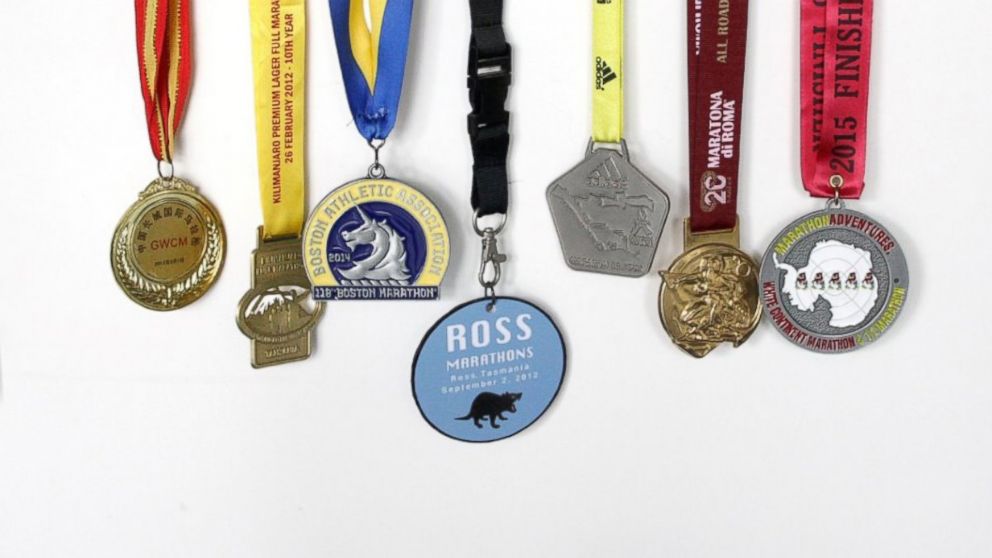 While doctors initially believed she would never walk again, Sanden, an avid athlete, said she was determined to recover. Within 20 months she managed to regain movement in her right leg and eventually she returned to the racing circuit via hand cycle, she said.
For the past four years, Sanden, a triathlon coach, has been on a mission to inspire other disable athletes by completing marathons on all seven continents.
"A lot of the people I coach are disabled [and] are younger than me," said Sanden. "Sometimes they need motivation."
Sanden came up with her mission after she was invited to complete the marathon on the Great Wall of China. Due to the steps, she had to travel much of the distance on her walker, with her incapacitated left leg in a sling, she said.
After five hours, Sanden said she realized she wasn't going to get to the finish line by the eight-hour cutoff. With the organizer's blessing, Sanden switched from walker to hand cycle and finished the race along a route near the wall.
"They had a couple guys get up and carry me down," Sanden said, noting she completed the marathon in 7 hours 20 minutes.
After that, the mother and coach traveled the world finishing races in Italy, Peru, Tasmania, Mt. Kilimanjaro in Africa and Boston, Massachusetts.
During this time she has tried to raise awareness for disable athletes and raise money for the nonprofit group Challenged Athletes Foundation, which aims to support disabled athletes.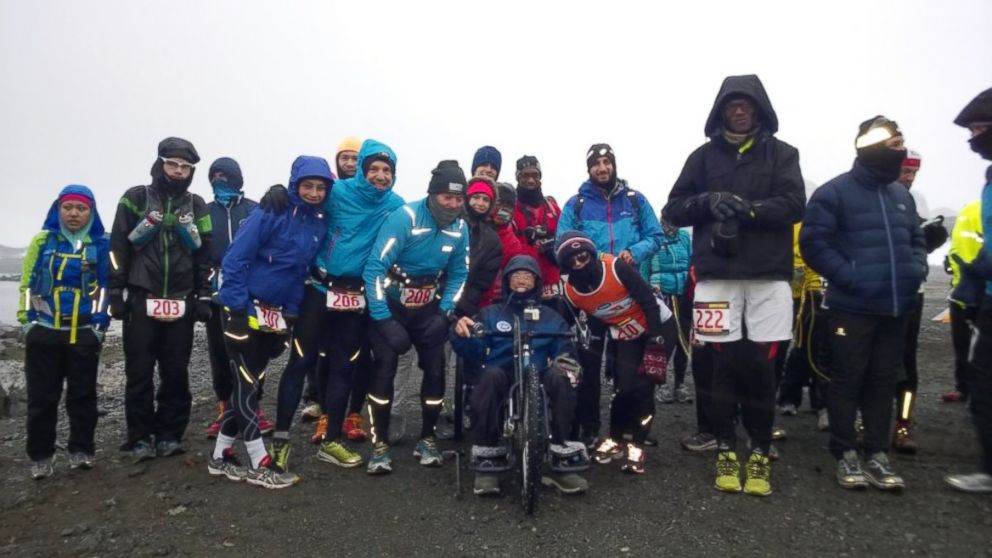 During the long slog through Antarctica, Sanden said she was particularly happy to hear from the young athletes she coaches. She said she got multiple messages asking if she was alright.
"'Coach are you doing ok? I can't believe you're doing this,'" Sanden recalled the messages reading. "It's worth it."
She said she often counsels newly disabled people and hopes her story will give more people hope.
"[I do this] mainly to inspire those young disabled people I coach, to say here's a person who is 60 years old and if I can do it, you can do it, too," said Sanden. "A lot of them will come out of the hospital and say that's not the end of my life."