Department of Veterans Affairs Secretary David Shulkin said critical deficiencies likely exist at facilities across the country after a 144-page report from the agency's watchdog found that persistent problems at the Washington DC VA Medical Center (DCVAMC) placed patients at risk.
Shulkin announced leadership changes at two Veterans Integrated Service Networks (VISN) and pledged that vacancies at local hospitals would be filled promptly, the Associated Press reported.
Additionally, he said, private sector health experts will audit over 1,700 medical centers.
Shulkin said at a Wednesday press conference that he was not aware of the issues that existed at the DCVAMC prior to an interim report filed by the VA Office of Inspector General in April 2017.
"We appreciate the work of the OIG. Their report is a critical step in improving the overall performance of this facility; further, it is especially valuable as VA strives to markedly improve the care we provide to our veterans and as we move forward in restoring veterans' confidence in the medical care they receive," Shulkin said in a statement.
VA secretary improperly accepted Wimbledon tickets during $122,334 European work trip: Report
Subsequently, Shulkin replaced key members of the DCVAMC's leadership team, including bringing in a new acting medical center director, who concurred with all 31 recommendations from the OIG's final report released on Wednesday.
The OIG detailed numerous areas of concern, including instances of unsterilized medical instruments.
This caused interruptions and cancellations of procedures, preventable hospitalizations and instances of prolonged or needless anesthesia, the report said.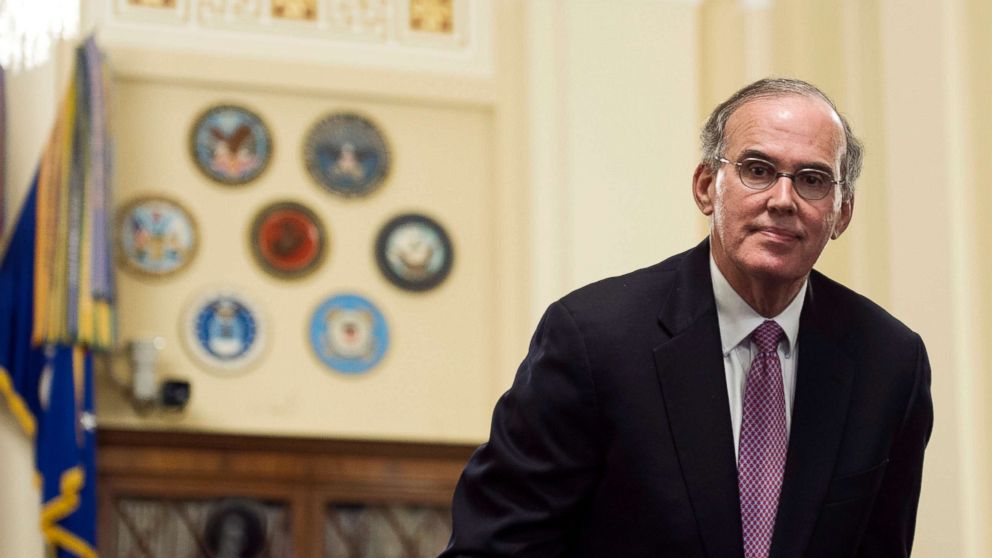 "It was difficult to pinpoint precisely how the conditions described in this report could have persisted at the medical center for so many years," the report said.
The report did not identify any patients who suffered death or " other adverse clinical outcomes," but did say that veterans were put at risk.
Hospital staff were unaware which items they had or the available quantities due to inaccurate inventory, according to the OIG report.
VA plan would give every service member mental health benefits after leaving military
Furthermore, patient's personal health information was stored in more than 1,300 unsecured boxes in a warehouse, hospital basement and trash bin.
A backlog of prosthetic requests was another significant issue detailed in the report with one veteran waiting over a year to receive a new prosthetic limb.
The patient finally received the prosthetic after moving to another facility in a different state.
The DCVAMC has taken several steps since last April to alleviate the problems outlined by the OIG, according to a VA press release.
These include eliminating all pending prosthetics consults greater than 30 days, establishing a 24-hour hotline for ordering urgent and emergent medical supplies, the construction of a 14,200-square-foot space for the Sterile Processing Service, and an off-site, secure warehouse to protect medical equipment and supplies.
Today's report and press conference come at a time when Shulkin's leadership has been in question.
VA secretary criticized on Capitol Hill for travel decisions
Last month, Shulkin was criticized by the House Committee on Veterans Affairs for improperly accepting Wimbledon tickets as a gift during a work trip to Europe and racking up major travel costs at taxpayers' expense, according to the OIG.