— -- Three pedestrians were struck by a car outside Penn Station in New York City Friday afternoon, officials said.
The accident occurred near 32nd Street and 7th Avenue, according to the FDNY, in a busy area in Midtown with high foot traffic. A stuck floormat caused the driver to run a red light, hitting the pedestrians, police said.
The injuries were not life-threatening.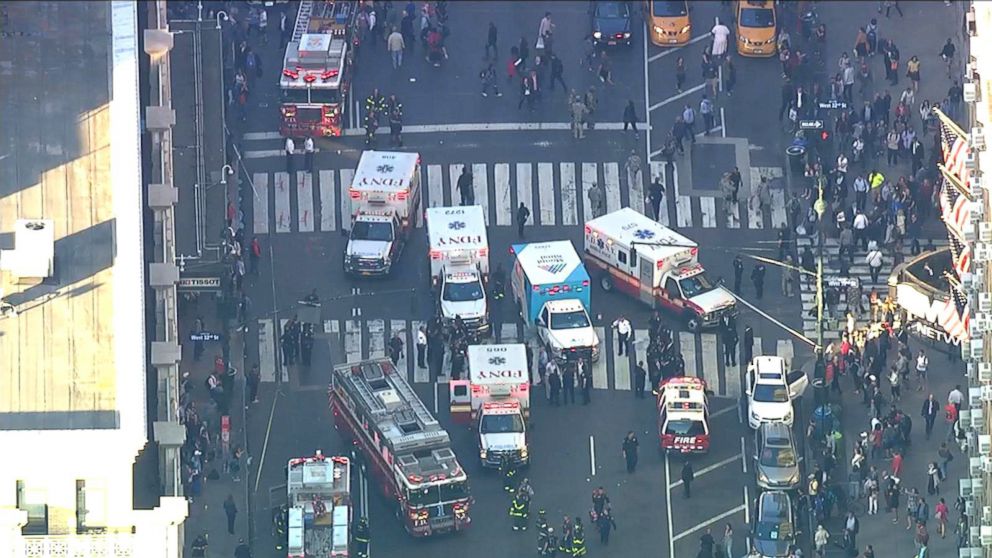 Dozens of firefighters were on the scene, and 7th Avenue remained closed after the accident, ABC New York station WABC reported.
Further details were not immediately available.