Escaped murderer Danelo Cavalcante planned to flee to Canada, says cops almost stepped on him during manhunt
The fugitive was recaptured in southeastern Pennsylvania on Wednesday morning.
A convicted murderer who had eluded capture for nearly two weeks after escaping from a Pennsylvania prison was apparently planning to flee to Canada.
In interviews with authorities hours after his capture on Wednesday, Danelo Cavalcante allegedly revealed his plan to steal a car at gunpoint and drive to the U.S.-Canada border.
"He stated he intended to carjack somebody in the next 24 hours and that he was going to head north to Canada," Supervisory Deputy U.S. Marshal Robert Clark told ABC News later Wednesday.
Authorities initially believed the 34-year-old fugitive may have been attempting to return to his native Brazil, where he faces charges in a separate slaying that took place in 2017.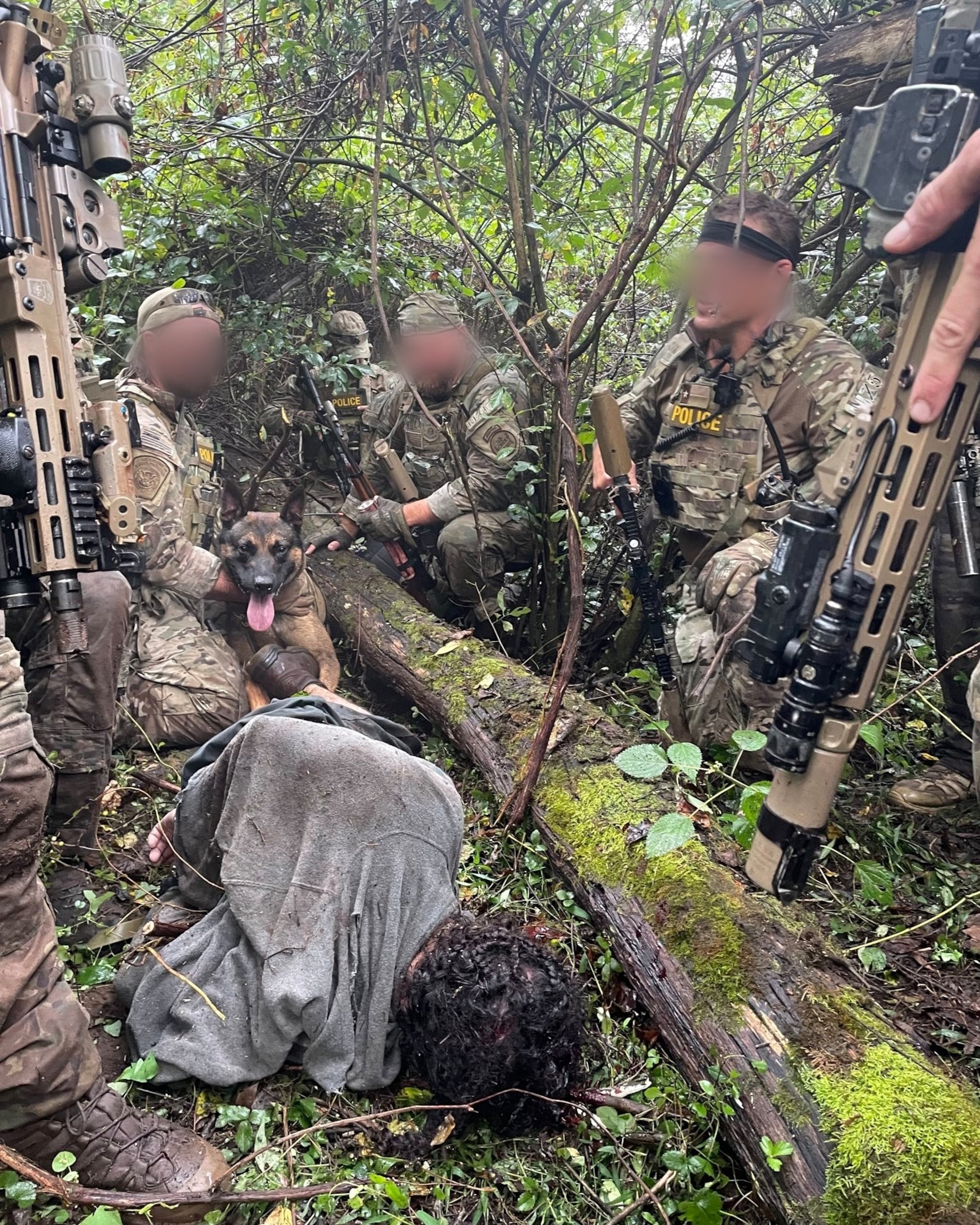 Cavalcante also allegedly told authorities that they were so close to him at times during the dayslong manhunt, they nearly stepped on him.
"He said on multiple occasions law enforcement officers almost stepped on him, [that] we were only five or six feet away," Clark said.
The fugitive claimed to have survived on the run, in part, by eating watermelon. He was also able to stay clean shaven from a razor that was in a backpack he had obtained, according to Clark.
Cavalcante absconded from the Chester County Prison in southeastern Pennsylvania on Aug. 31, while awaiting transfer to a state prison to serve a life sentence without parole for fatally stabbing an ex-girlfriend in 2021. He allegedly broke out of the jail by "crab walking" up a wall in a recreation yard, pushing his way through razor wire and accessing the roof, where he climbed down and made his getaway an hour before guards realized he was missing, according to Howard Holland, acting warden of the Chester County Prison.
State authorities launched a massive manhunt for the 5-foot-tall fugitive, recapturing him on Wednesday morning. He was found hiding in or near a large pile of logs behind a John Deere store in South Coventry Township, about 30 miles from the Chester County Prison.
Cavalcante did not surrender immediately, according to Lt. Col. George Bivens, deputy commissioner of operations for the Pennsylvania State Police. The fugitive tried to get away by crawling through thick brush while armed with a .22-caliber rifle he had stolen from a nearby residence the night before, Bivens said.
Yoda, a 4-year-old Belgian Malinois from a U.S. Customs and Border Protection team from El Paso, Texas, was sent in and helped detain Cavalcante, biting him at least once. No shots were fired, according to Bivens.
ABC News' Ahmad Hemingway and Bill Hutchinson contributed to this report.