2 people fall 34 feet to the ground after roller coaster derails
Fire officials don't know what caused the ride to malfunction and derail.
Chaos erupted at a Florida boardwalk Thursday night when a roller coaster derailed, causing two riders to fall about 34 feet to the ground, officials said.
When rescue crews arrived at Daytona Beach's boardwalk, they found the front car of the sandblaster roller coaster "completely off the track and dangling front end towards the ground," the Daytona Beach Fire Department said.
"A roller coaster completely broke off -- we need an ambulance, please," one 911 caller said.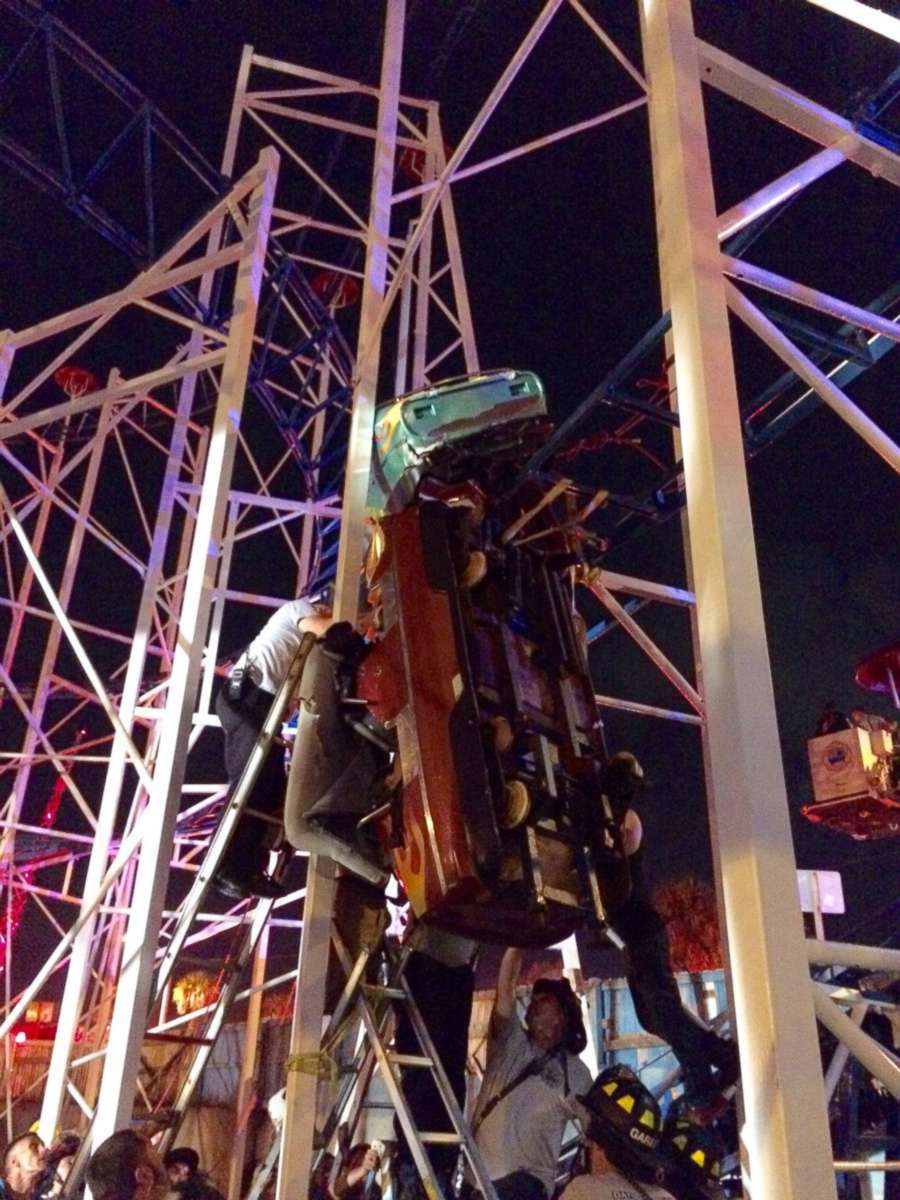 "There's a couple people on the ground and the girl's hanging right now -- she says she can't breathe and they can't get her out," another caller said.
The two riders who fell to the ground "were determined to be Trauma Alerts" and were taken to the hospital, the department said.
Two riders had remained in the front derailed car, officials said. The middle car, which contained four more riders, was partially derailed, too, according to the fire department.
The back car -- which held two other riders -- remained on the track, the fire department added. The riders were kept in place by seat belts, officials added.
Crews extricated the eight riders still on the coaster, officials said.
Nine victims were taken to a local hospital after the incident, a Halifax Health Medical Center spokesperson said Friday. The spokesperson did not disclose any of their conditions.
Fire officials also said they didn't know what caused the ride to malfunction and derail. Jennifer Meale of the Florida Department of Agriculture and Consumer Services said the roller coaster was checked out on the day of the crash.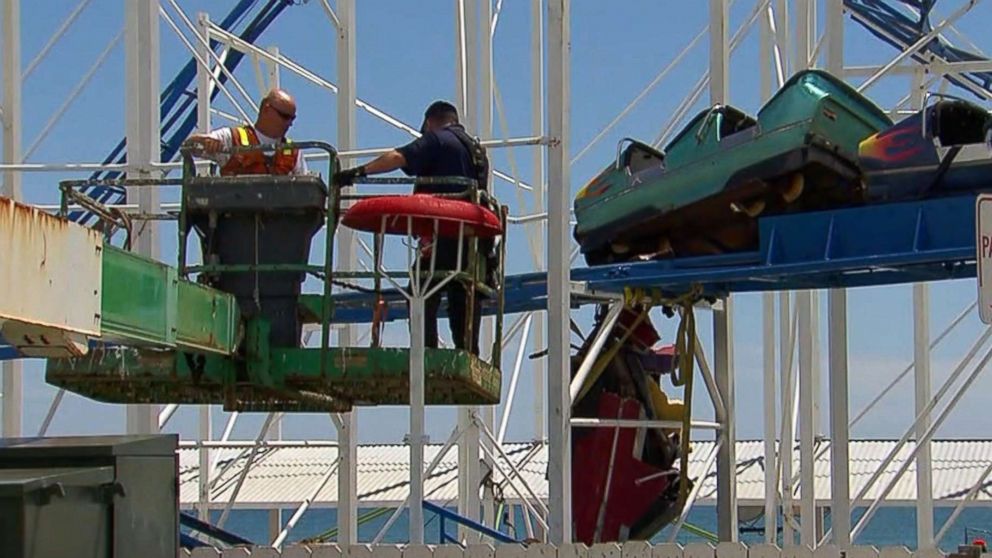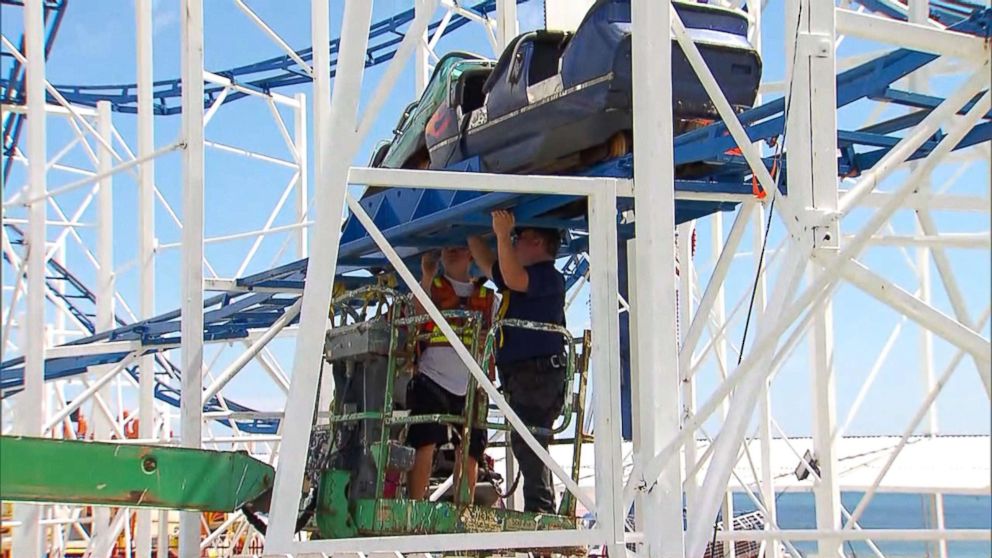 "Department inspectors conducted a thorough inspection of the ride, and it was found in compliance with state law," she said in a statement Friday.
"We have launched an investigation to determine the cause of the accident, and anyone who should be held accountable will be held accountable," Meale said.
The well-being and recovery of those injured "is of the utmost importance," she added.