Three babies were among five people stabbed at a suspected birthing center in New York City early Friday, police and officials said.
The victims were found just before 4 a.m. inside what police described as a private residence housing what initially appeared to be a childcare facility in the Flushing neighborhood of the city's borough of Queens. Investigators now believe the home may have been a birthing center, which partially served as a place for immigrant women to deliver babies in the United States.
There were nine infants inside the multifamily home, three of whom had been stabbed, including a baby girl who is just three days old, police said.
"Three of the injured were infants ranging from the age of three days to 1-month-old," Juanita Holmes, assistant chief of the New York City Police Department, said at a press conference later Friday morning.
A man and a woman were also found inside the house with stab wounds. All five victims were rushed to local hospitals in critical but stable condition, police said.
"We pray that all of the victims will be fine and will survive these injuries," Queens District Attorney Richard Brown said in a statement Friday. "We are hoping these young babies, small and so very fragile, are also strong enough to overcome this horrible act of senseless violence."
The suspect, identified by authorities as 52-year-old Yu Fen Wang, was found unconscious in the basement of the home with what appeared to be a self-inflicted slash wound to her left wrist, police said.
She was subsequently taken into custody and treated for non-life threatening injuries. She is believed to be an employee of the facility, police said.
Two knives -- a butcher knife and a meat cleaver -- were recovered from the scene, police said.
The investigation into the incident and a motive is ongoing.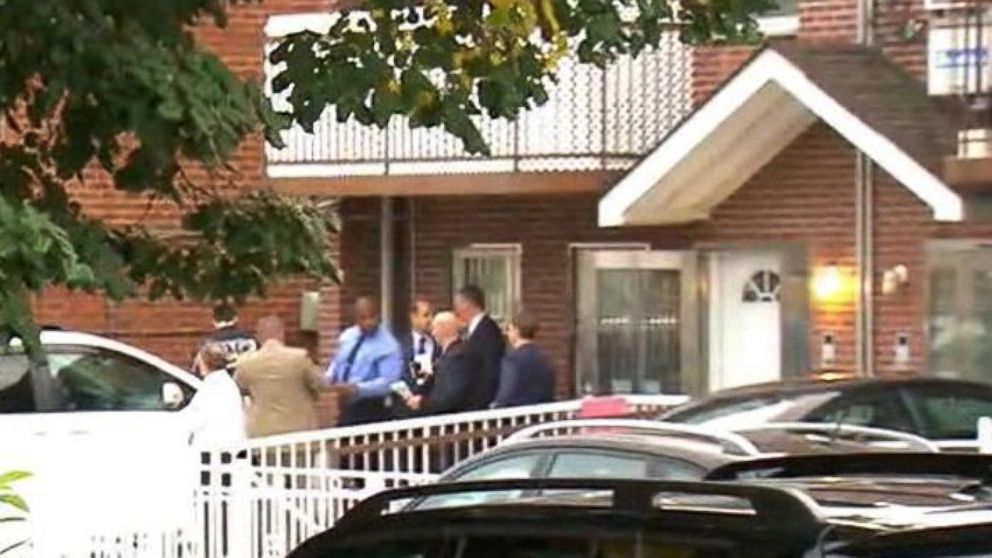 Authorities are also probing the three-story residence and exactly what type of services it was offering, and whether they were legal and properly licensed. Officials told reporters it may have provided maternity care or hospitality services to new and expecting mothers in the neighborhood's largely Chinese immigrant community.
"There are legitimate business models that are opening up maternity hotels around the country and they're licensed," New York State assembly member Ron Kim said at a press conference Friday afternoon. "In all immigrant communities around the country, where immigrants rely on each other for these type of services because of some economic hardships they're undergoing.
"We're not sure if this place was designed to execute that kind of a service," he added.
This particular facility appears to have been in business for nearly 10 years and was operating without a license, according to Kim.
The location is not listed as a licensed or regulated child care program with New York state's Office of Children and Family Services, according to agency spokeswoman Monica Mahaffey.
"OCFS is saddened by this horrific situation and investigating it as a possible illegal operation," Mahaffey said in a statement Friday.
The city Health Department is investigating the facility, too. It said the was no home daycare license at the location.
A source told ABC News there was no history of complaints at the center.
The center is not licensed as a daycare, and it's not regulated by the city or state. It is therefore up to Brown's office to determine its legality.
A centuries-old Chinese custom, known as "sitting the month," advises new mothers to stay indoors, rest and restore their energy during the month after childbirth. The tradition has inspired China's industry of maternity residences, where women pay to be confined with their baby at postnatal care centers that often boast an array of luxury services and amenities.
Similar businesses have sprouted up in Chinese immigrant communities across the United States. But there have also been cases of privately-run facilities housing pregnant tourists who allegedly forked over thousands of dollars to give birth there to establish their child's U.S. residency.
"We've seen these type of ads on ethnic papers for a long time," Kim said.