— -- Police have identified the person of interest in the attack on a Texas judge, noting he has been arrested in Houston on an unrelated murder case.
Chimene Onyeri has been named as the person of interest, though Austin Police Chief Art Acevedo noted that he is not a suspect in the attack on Judge Julie Kocurek.
"We're not saying that he is the suspect. We're not saying that he's the triggerman. We're just saying he is a person we are interested in ... highly interested in," Acevedo said at a news conference this afternoon.
Onyeri was arrested Monday in Houston and court records note that he is charged with murder. The murder happened in May, according to the Houston Police Department.
Acevedo said investigators are still working "to actually establish an affirmative link" between Onyeri and Kocurek, who was the target of gunfire outside her Austin home on Friday night.
"We believe we will be able to put together a link between the individual and her work," Acevedo said.
However, court dockets reveal that Onyeri was scheduled to appear before Judge Kocurek in Austin on Dec. 11 for a fraud case.
Travis County prosecutors had filed a motion before that attack to have his bail revoked and if the judge had agreed next month, Onyeri would have gone back to jail.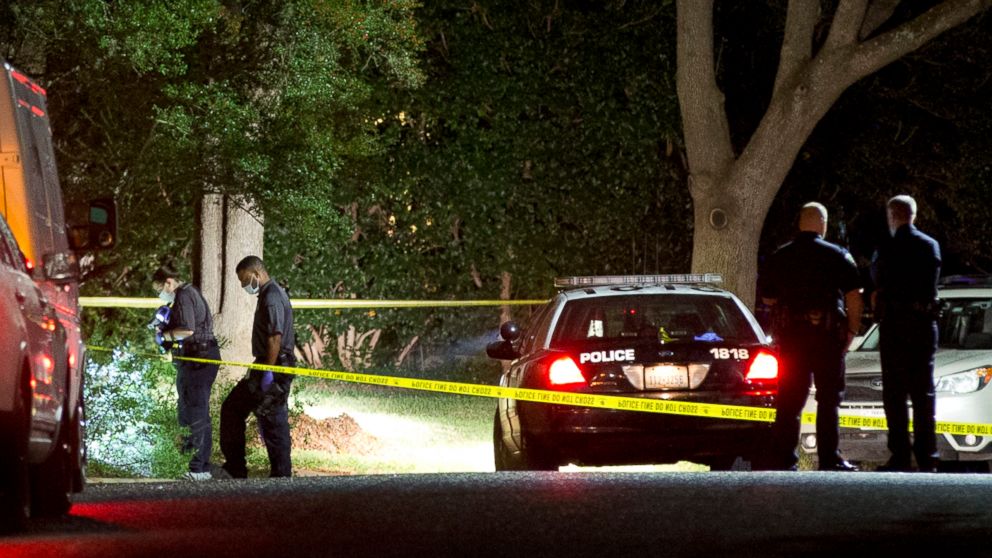 Kocurek was attacked outside of her home late Friday night when a suspect fired shots at her as she exited her vehicle, police said.
Responding officers initially thought she had been shot and she was initially listed in critical condition but a police spokesperson later said her injuries were sustained from shrapnel and broken glass and that she was in stable condition.
Acevedo said today that he would not release specific details about her condition but noted that "she's still with us, we're still very hopeful that she'll recover."
"She is a tough woman. She is a strong woman. She is a healthy person and I am very hopeful that she will recover," he said.
Acevedo noted that numerous law enforcement agencies, including the Austin and Houston police departments, the Harris County Sheriff's Office, the FBI and the U.S. Marshals are all involved in the case.
Investigators have not confirmed that the shooting is connected to her role as a judge but police did tell ABC News that they are looking through her previous cases for any suspects with possible grudges or anyone who may have been recently released.