A pet monkey escaped from its owner's truck and went ape on a Home Depot worker in Okeechobee, Florida, authorities said Thursday.
The wild attack by the domesticated spider monkey named Spanky occurred just before 2 p.m. on Monday after its owner, Tina Ballard, went into the Home Depot to shop, according to the Okeechobee County Sheriff's Office.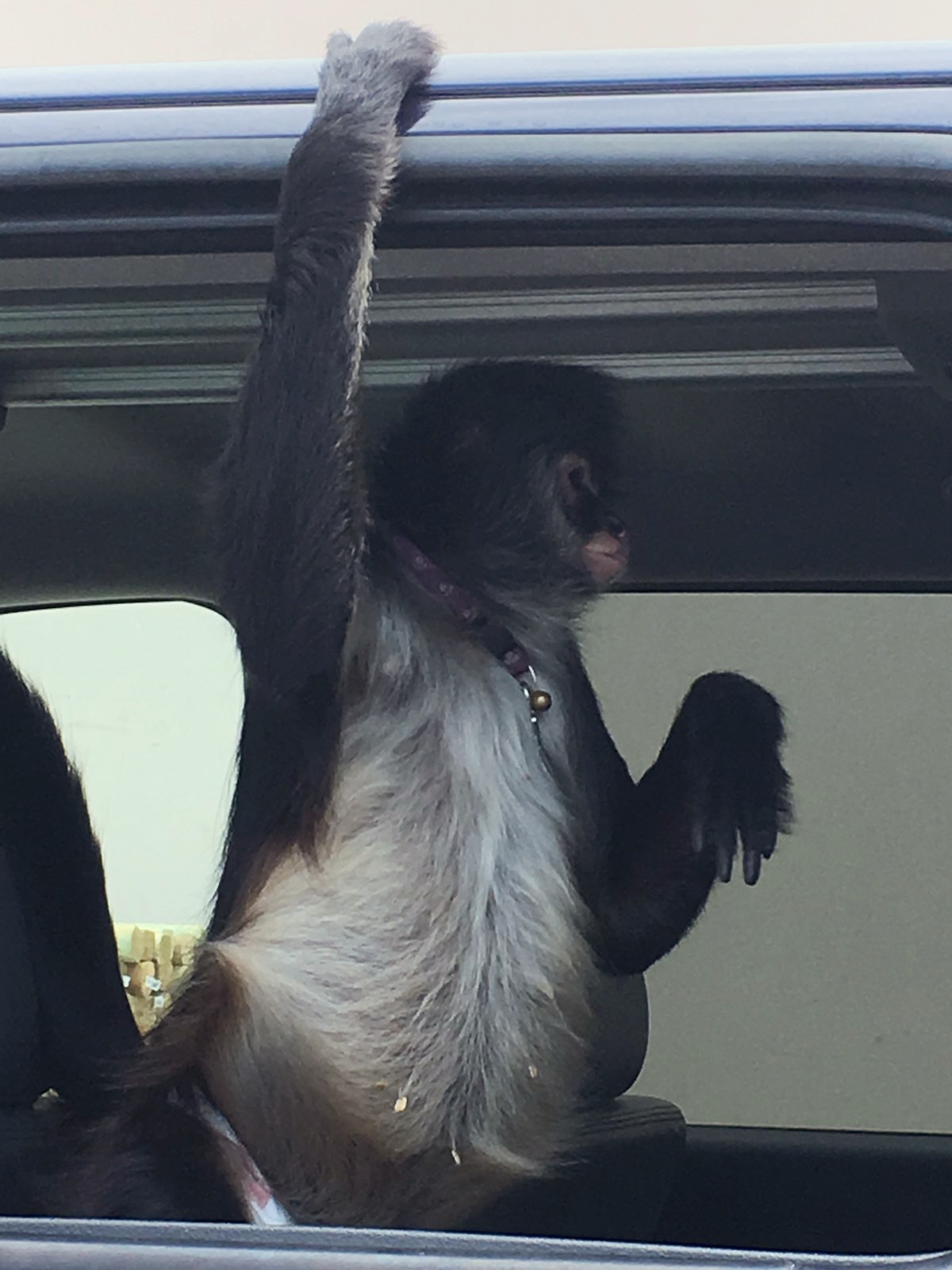 "The monkey is on a leash but managed to get out of the vehicle. The monkey attacked one of the Home Depot employees," Okeechobee County Sheriff's Deputy Devon Satallante wrote in a report.
The victim, Marilyn Howard, 50, was in a break area when she heard co-workers yelling there was a monkey on the loose, according to the report.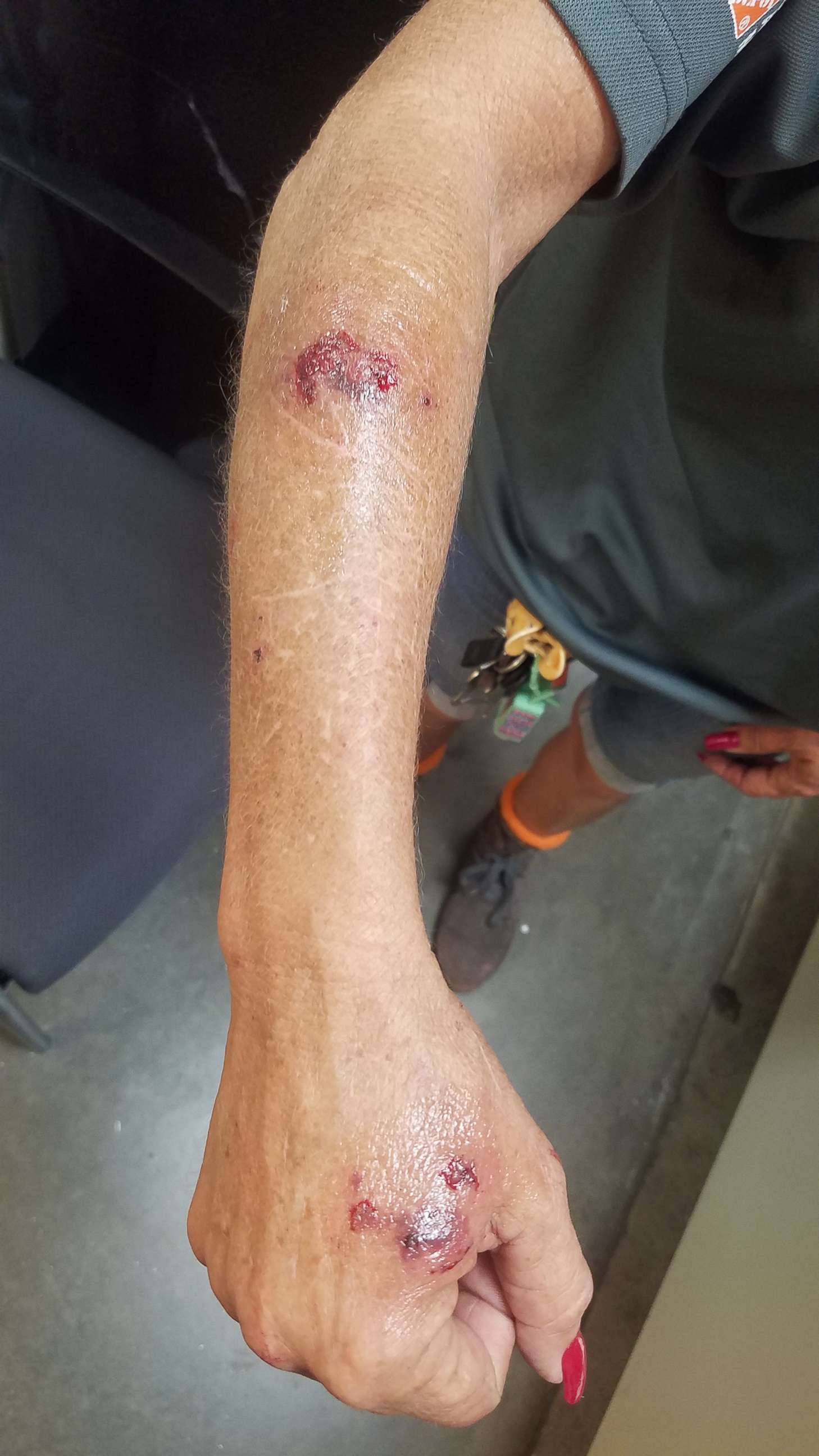 "She thought it was a joke," wrote Satallante. "She suddenly saw the monkey walking down the parking lot towards her and noticed it had a leash."
When Howard grabbed onto the animal's leash, it climbed on her back, according to the report.
"The monkey bit her twice on the back leaving two bite wounds," Satallante wrote.
When the renegade primate climbed down off her back, Howard got hold of its leash again and walked the animal to the front door of the store to look for its owner.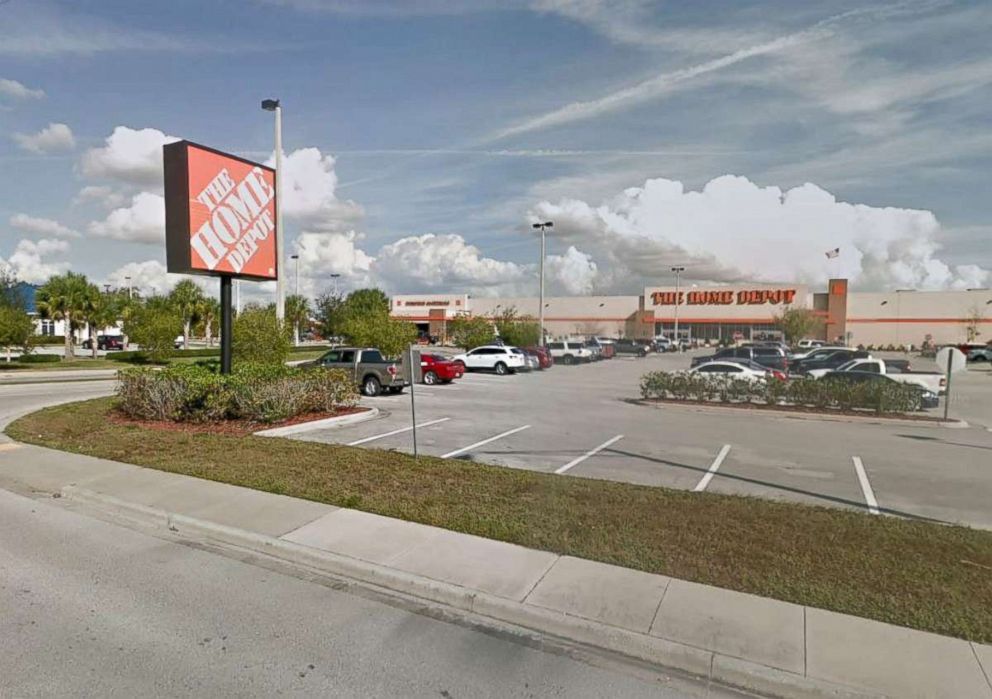 "When the front sliding glass door of the store opened, the monkey got scared and bit her on the arm and hand. The monkey also was able to scratch her on the left side of her face," according to Satallante's report.
Howard refused immediate medical attention but told Satallante she'd go to the hospital on her own to get examined.
Animal Control and Florida Wild Life Conservation officers were called to the scene to investigate.
Neither Ballard or Howard could be reached for comment.
Ballard's mother, Nova Jean Ballard of North Carolina, told ABC News that she was surprised to hear of the attack.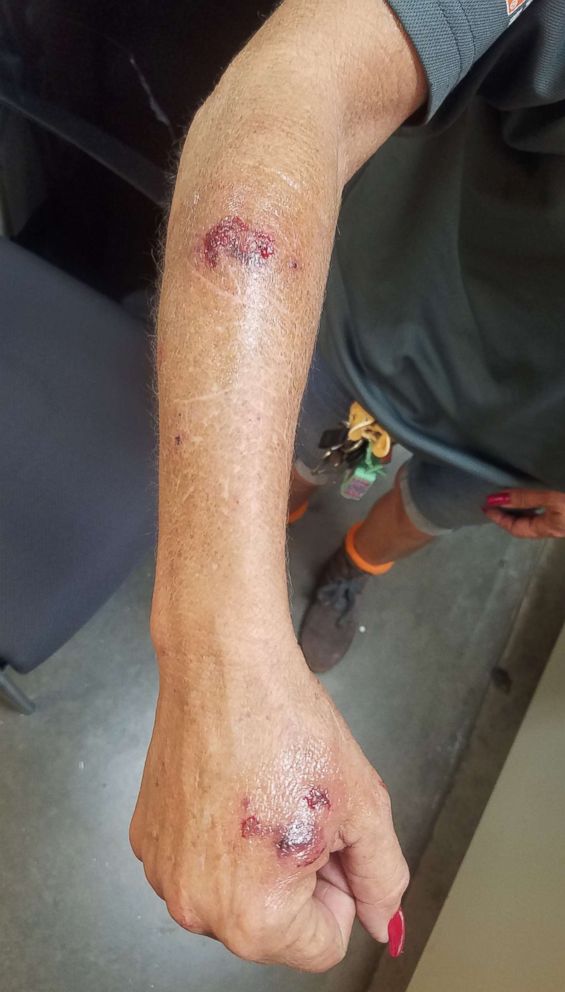 "We've had her since she was three weeks old. She's like a family member," she said of Spanky. "She loves me to death."
She said her daughter thought she had Spanky tied up in the truck but somehow the monkey got out.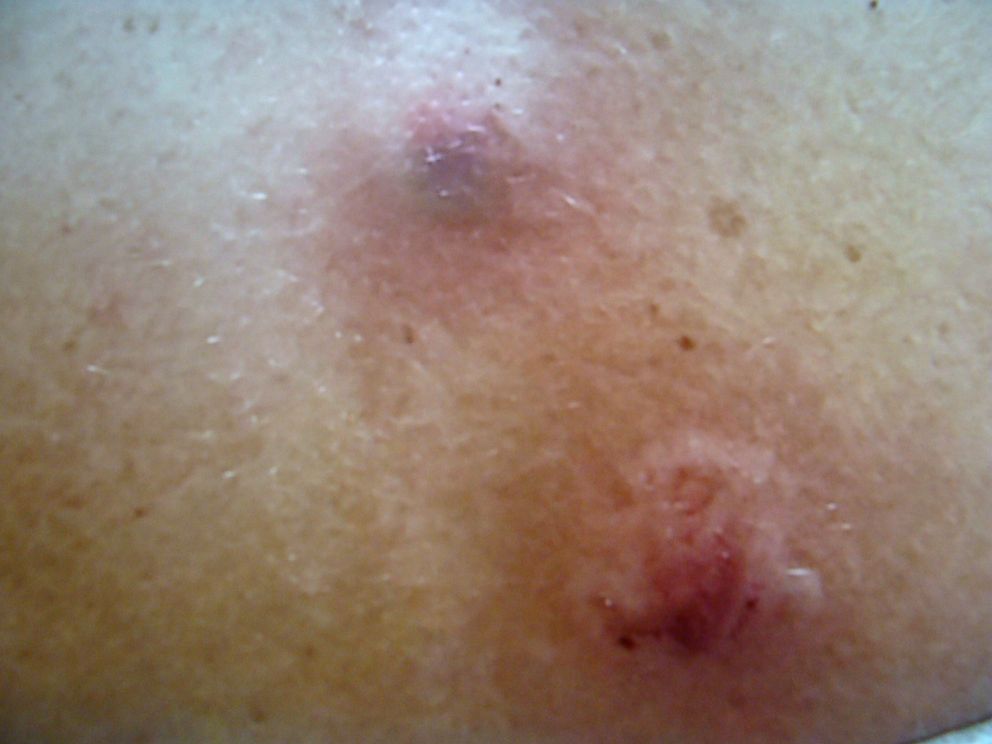 "She's smart," she said of Spanky, who is about 6 years old.
Nova Ballard said the monkey had gone with her daughter to the Okeechobee Home Depot numerous times and usually goes inside with her.
"She was in familiar territory," she said of Spanky. "She knows Home Depot. They used to let her in there. They even made an apron for her."