— -- As the catastrophic floodwaters forced residents all over the Houston area out of their homes, one business owner opened his doors, offering evacuees a safe and dry place to stay.
Jim McIngvale, better known as "Mattress Mack," decided to turn his two Gallery Furniture showrooms in the city into evacuation shelters.
"I decided we'd open the store and make it a shelter for all the people who were disaffected," McIngvale recently told ABC News. "We have these giant 24-foot box trucks that can get through 5 to 6 feet of water. We sent 'em out, picked up about 200 people. They were stranded on bridges, they were stranded in convenience stores, they were walking through the water with snakes and alligators, and we brought 'em out here."
McIngvale said he's not concerned at all about his merchandise and still plans to sell it after the storm.
"We'll have a Harvey floor model sale, or something. I'll come up with some shtick," he said with a laugh. "These people are nice. They're taking care of the furniture. Furniture's made to be sat on, slept on, laid on, whatever. It's just a product. It ain't gonna hurt it."
Since Sunday, Gallery Furniture estimates it's had 400 people seek shelter at both stores. It's also become a crash pad for National Guard members who have been deployed to the area.
Now, the online community wants to show its appreciation for McIngvale by dedicating Aug. 26 as "Mattress Mack Day."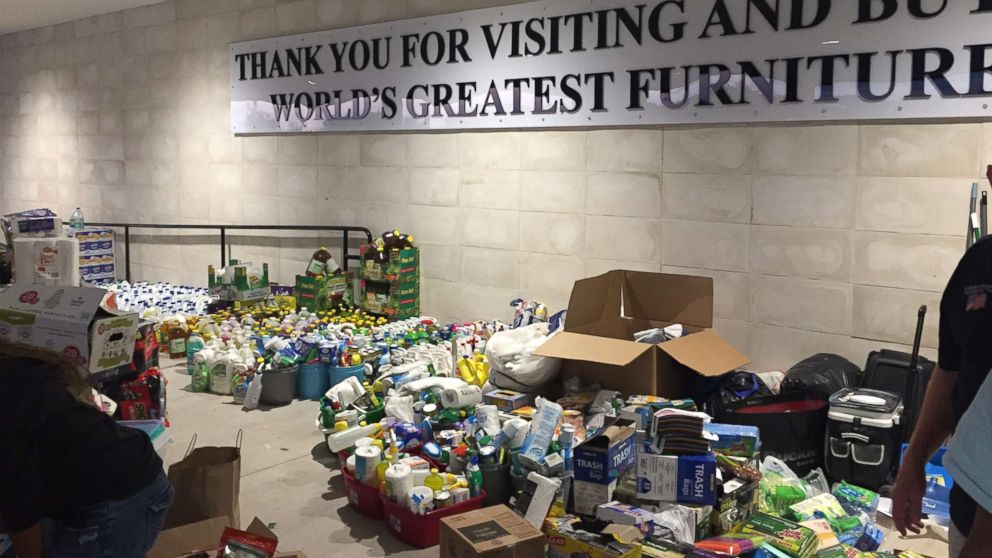 According to an online petition set up on Change.org, "This man is a Houston icon that deserves to be remembered forever. Signing this petition will help us get what he deserves August 26 is to be declared as Mattress Mack Day in Houston."
More than 170,000 people have signed the petition.