Philly leaders sue ghost gun manufacturers just days after mass shooting
The manufactures are accused of skirting Pennsylvania's gun laws.
Just days after a man wielding two "ghost guns," including an AR-15 rifle, shot seven people, five fatally, in a Philadelphia neighborhood, according to authorities, leaders of the city filed a lawsuit against two companies that manufacture parts for the untraceable firearms they say have been wreaking havoc on their streets.
The lawsuit was in the works prior to Monday's Fourth of July weekend rampage, according to city officials, who say they hope the litigation will help stem the flood of homemade firearms that are increasingly used to kill and maim in Philadelphia and in cities across the nation.
"In the last four years, the use of ghost guns have exploded all across America," Philadelphia Mayor Jim Kenney said at a Wednesday evening news conference to announce the lawsuit. "Let this be a warning to these manufacturers: We are coming and we will not stop."
The lawsuit, filed in Philadelphia County Court of Common Pleas, names as defendants Polymer80, a Nevada gun parts manufacturing company, and JSD Supply Inc., a Pennsylvania guns parts maker.
"Defendants Polymer80 and JSD Supply ship their products to any address in Philadelphia without a required legal background check or any other efforts to verify buyers identity or age, as is required by Pennsylvania's state law," Philadelphia City Solicitor Diana Cortes said.
Cortes said the companies allow buyers to skirt gun laws by selling firearm parts that are made into fully operational weapons with no serial numbers or any way to trace them.
Philadelphia Deputy Police Commissioner Frank J. Vanore Jr. said at Wednesday's news conference that the suspect in this week's mass shooting, 40-year-old Kimbrady Carriker of Philadelphia, was armed with two ghost guns, an AR-15 rifle and a 9mm handgun.
"If he were to drop that weapon and got away, we would have no way to trace them," Vanore said.
He said it remains under investigation whether the suspect built the guns from parts ordered online or if he obtained them in some other way.
Carriker appeared in court via closed-circuit video on Wednesday and was arraigned on five counts of murder, attempted murder, aggravated assault and possession of a weapons without a license and carrying firearms in public. He did not enter a plea.
Killed in Monday's attack, according to police, were 15-year-old Daujan Brown; 31-year-old Joseph Wamah, Jr.; 20-year-old Lashyd Merritt; 29-year-old Dymir Stanton; and 59-year-old Ralph Moralis. A 13-year-old boy and a 2-year-old boy were wounded by gunfire in the incident, and the toddler's 33-year-old mother and twin brother were injured by flying glass when the gunman fired at their vehicle, police said.
Roughly 87% of the ghost guns recovered in criminal investigations in Philadelphia this year were made with parts that were manufactured by Polymer80, the city officials said.
Polymer80 did not return messages from ABC News seeking comment on the lawsuit. JSD Supply Inc. officials said they have no comment on the suit.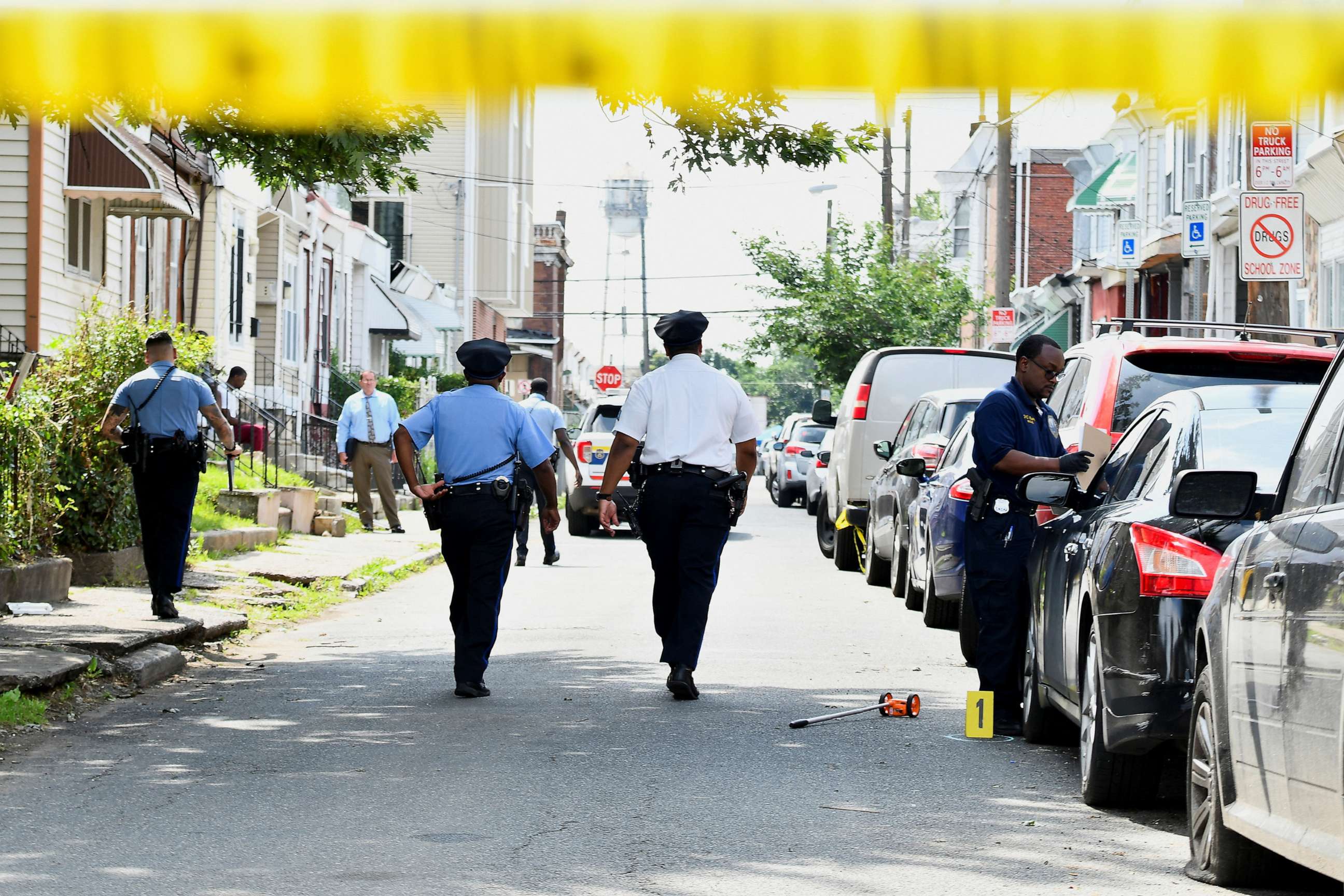 "Polymer80, Inc. designs and develops innovative firearms and after-market accessories that provide ways for our customers to participate in the build process, while expressing their right to bear arms," Polymer80 says on its website. "This provides a fun learning experience and a greater sense of pride in their completed firearm, strengthening our brand loyalty. We summarize this with our motto of 'Engage Your Freedom'."
Similarly, JSD Supply Inc. describes itself on its website as a manufacturer of "premier gun parts and accessories."
"JSD Supply's quality gun parts are perfect for upgrading your everyday carry, restoring a well-used weapon to range-ready condition, or building your own custom firearm for performance tailored to your shooting needs," the company's website states.
According to the city's lawsuit, "So-called 'ghost guns' -- home-assembled, unserialized, and untraceable firearms that are sold and purchased without regard to firearm regulations -- have become the weapon of choice for those seeking to evade firearm laws. Unsurprisingly, the number of ghost guns recovered at crime scenes has skyrocketed in recent years."
In 2019, according to the lawsuit, ghost guns comprised 2 percent of firearms recovered in criminal investigations across Philadelphia. In 2022, Philadelphia police seized 575 ghost guns, a 311% increase from 2019.
Statistics from the U.S. Federal Register show that law enforcement agencies nationwide have seized 45,240 ghost guns since 2016 and that the number has been increasing exponentially every year, according to the lawsuit.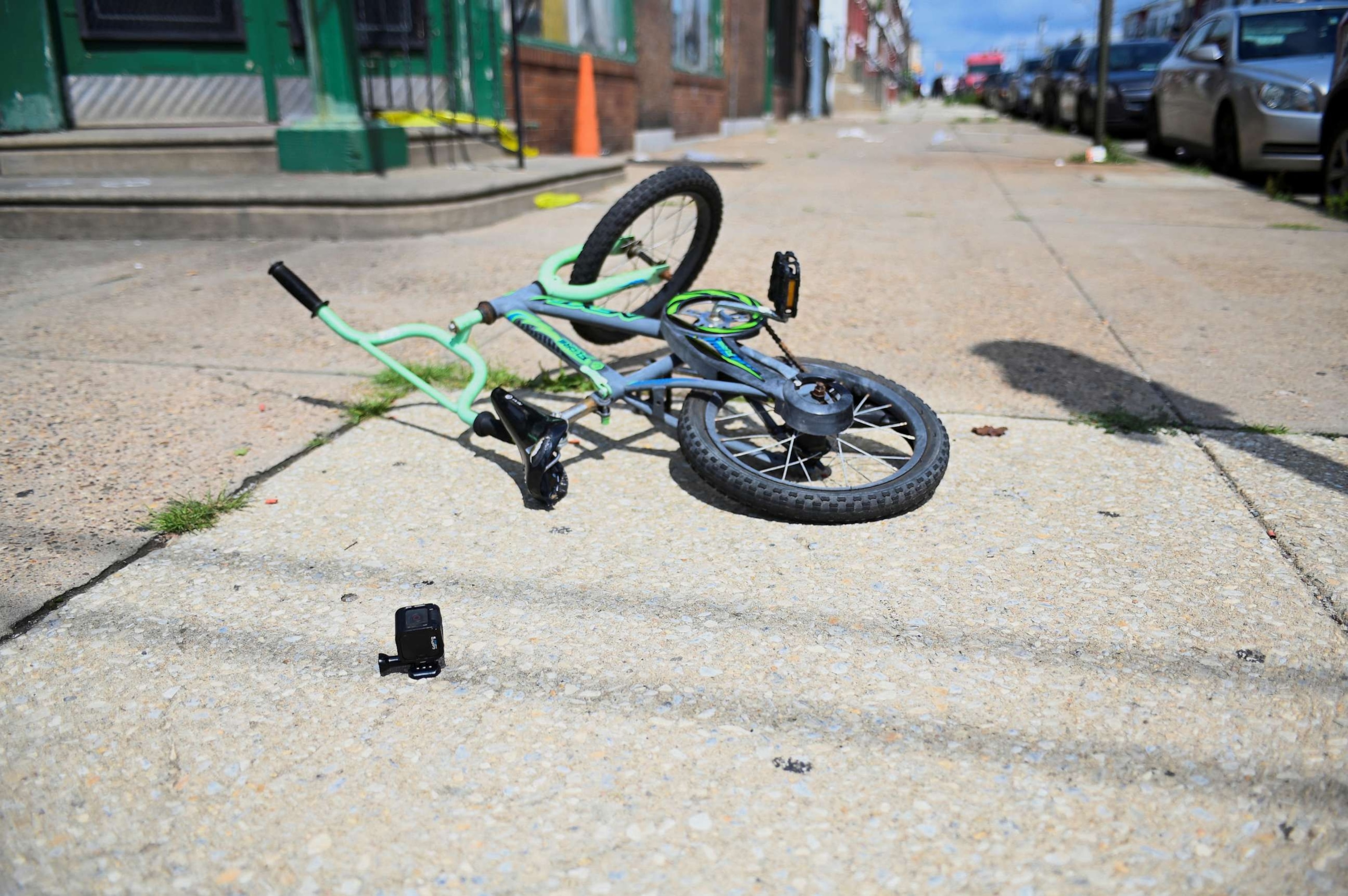 In 2016, law enforcement agencies recovered 1,758 ghost guns, according to the Federal Register. In 2021, law enforcement agencies recovered 19,344 ghost guns, nearly double the number recovered in 2020.
"Philadelphia law enforcement are increasingly recovering ghost guns in a wide variety of criminal investigations including those involving drugs, juvenile possession, and intimate partner violence," according to the city's lawsuit. "Ghost guns have also been involved in suicides, where firearm access plays a crucial role in mortality."
A ghost gun was used in a mass shooting involving several gunmen last summer at Philadelphia's South Street entertainment district that left three people dead and 11 injured, according to the lawsuit. A few months after the South Street shooting, a mother of three working at a city recreational center was caught in the crossfire of a shooting and killed by a 15-year-old boy wielding a ghost gun made from Polymer80 parts, the lawsuit alleges.
The city's lawsuit is seeking injunctive relief, requiring Polymer80 and JSD Supply "to abate the public nuisance they have created" and to "cease their negligent business practices" by ceasing the sales of unserialized firearms to consumers in Philadelphia.
The lawsuit is also asking for undisclosed compensatory and punitive damage.