See photos taken from inside the wrecked Amtrak train in Washington state
Three were killed in the derailment near Dupont, Washington.
December 19, 2017, 10:22 AM
— -- A passenger who survived the deadly Amtrak train derailment in Washington state Monday morning provided images from inside the train to ABC News, revealing shattered windows and a damaged train car in the aftermath of the crash.
After the derailment, Chris Scholl told ABC News he stayed on the train to help the injured.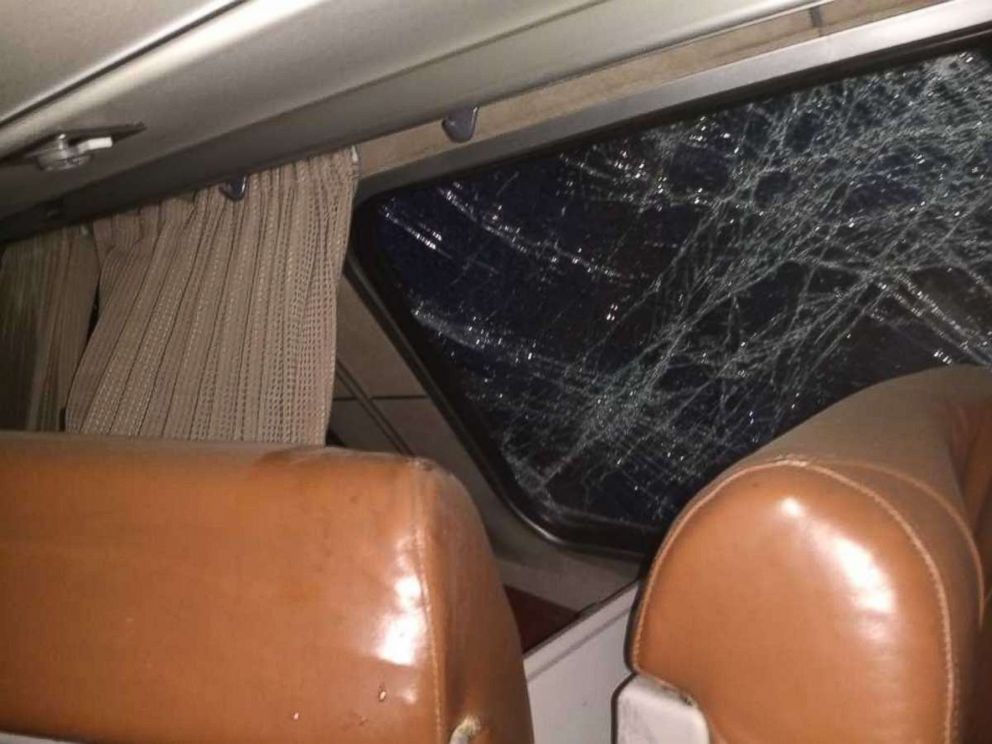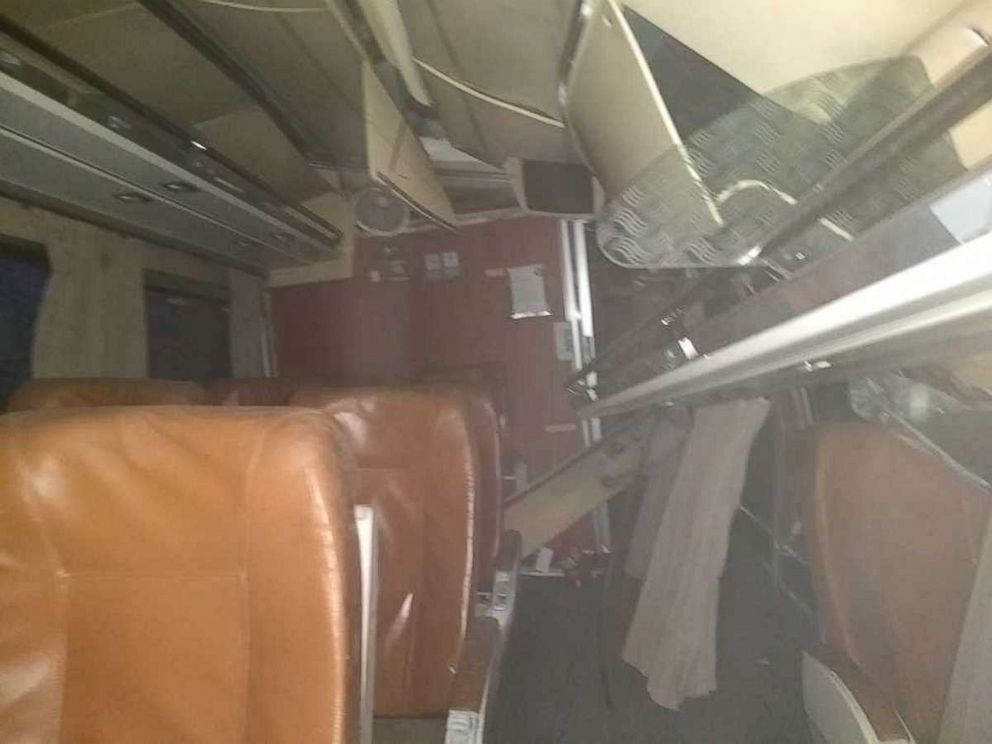 Scholl said he saw one wounded man who apparently had been thrown into a wall. Blood was dripping from the wall and on to the floor.
Scholl said he checked the man's breathing; he appeared conscious but not lucid.
"We had made sure everyone in our car was OK and had gotten one of the windows open," he said. While others called the police, he said he focused on writing down what was happening.
"I work in insurance as a claim handler so it seemed like something that someone should do," he said. "I was mostly trying to stay calm and think of the things to do that other people wouldn't or couldn't."
First responders instructed Scholl and others to leave the scene because it wasn't safe, Scholl said.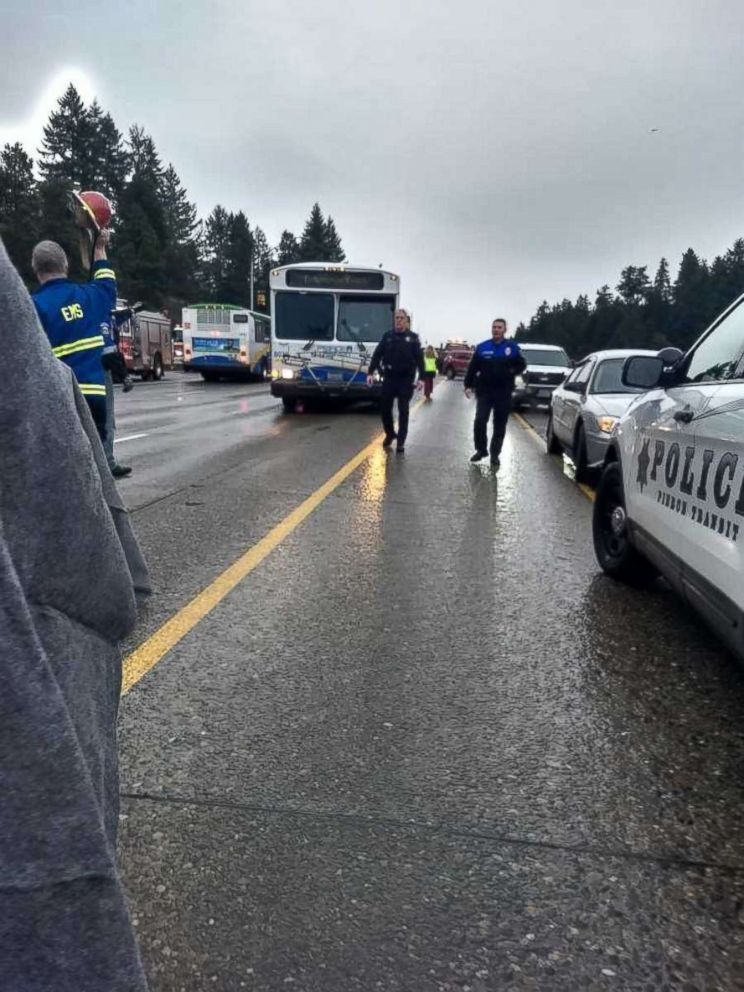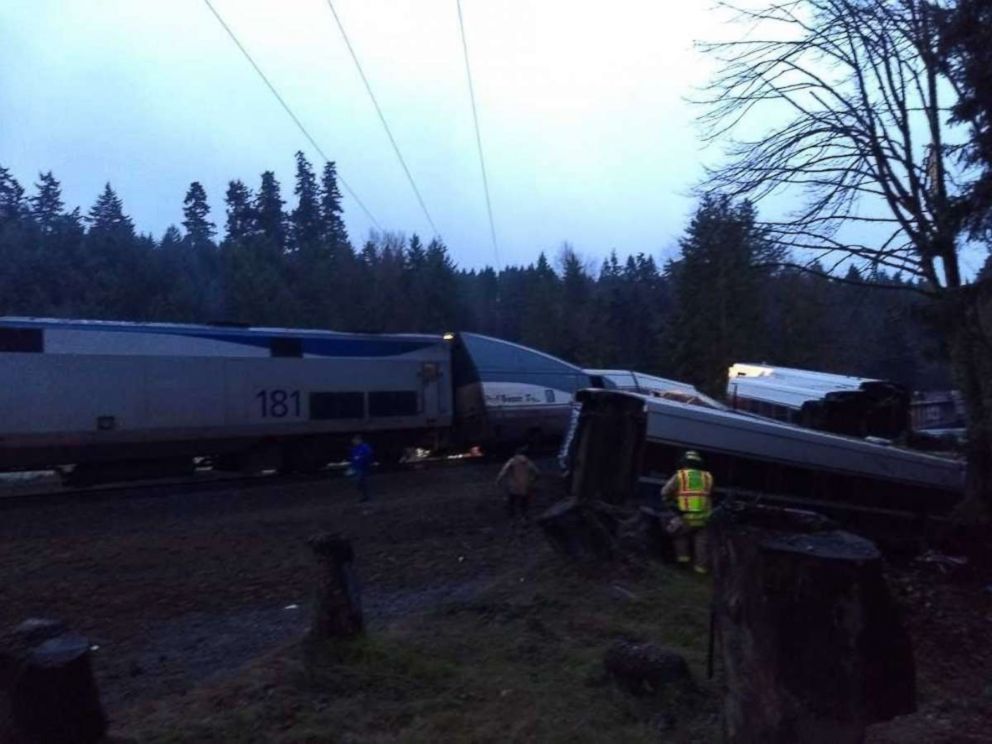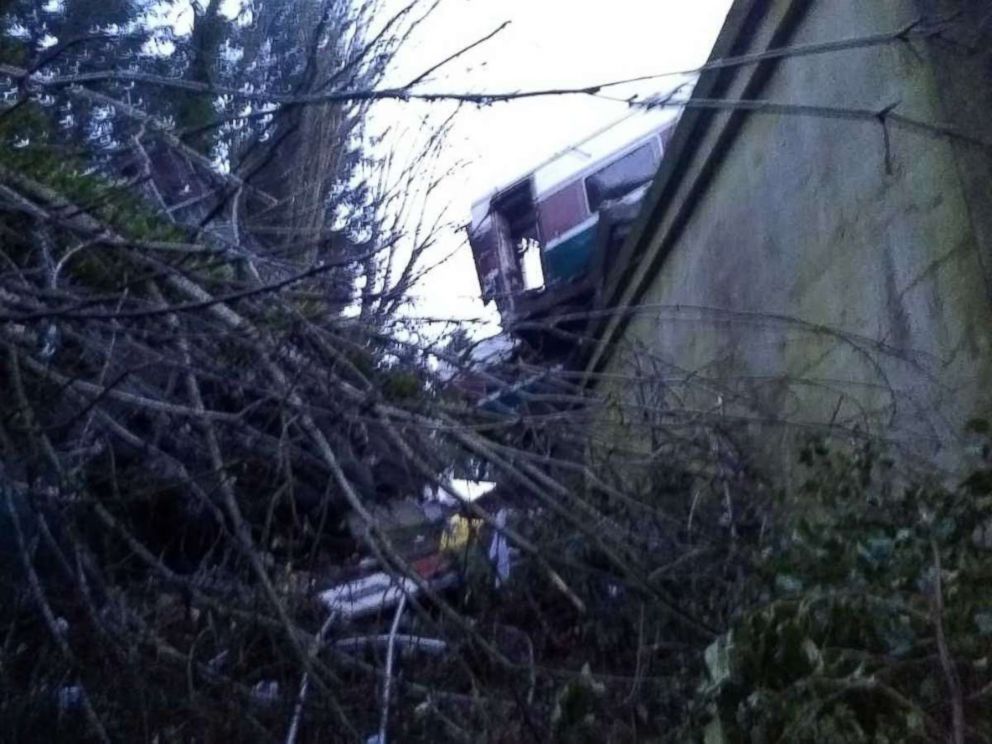 More than 80 passengers and crew members were on board when the train -- which was on the inaugural run of a new route -- derailed Monday morning near Dupont, about 20 miles south of Tacoma.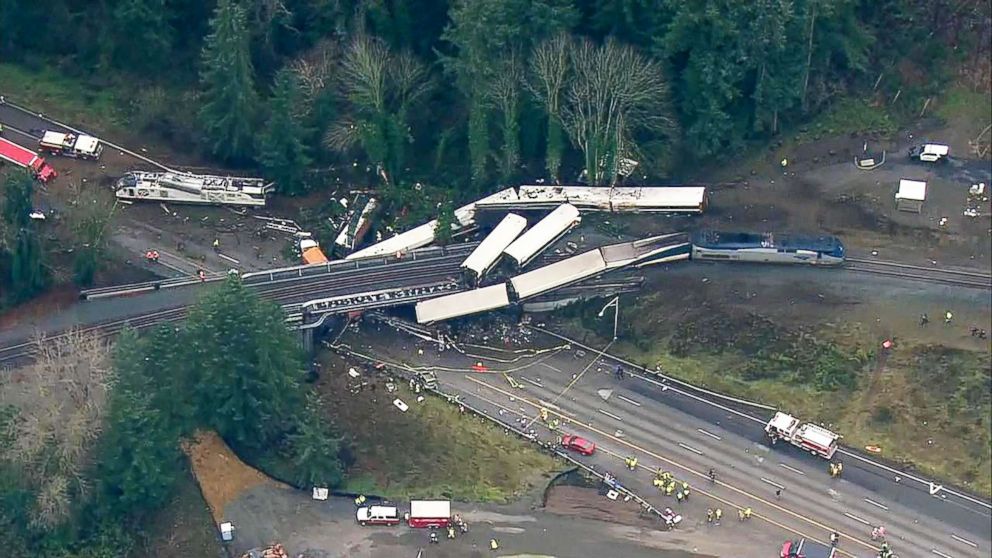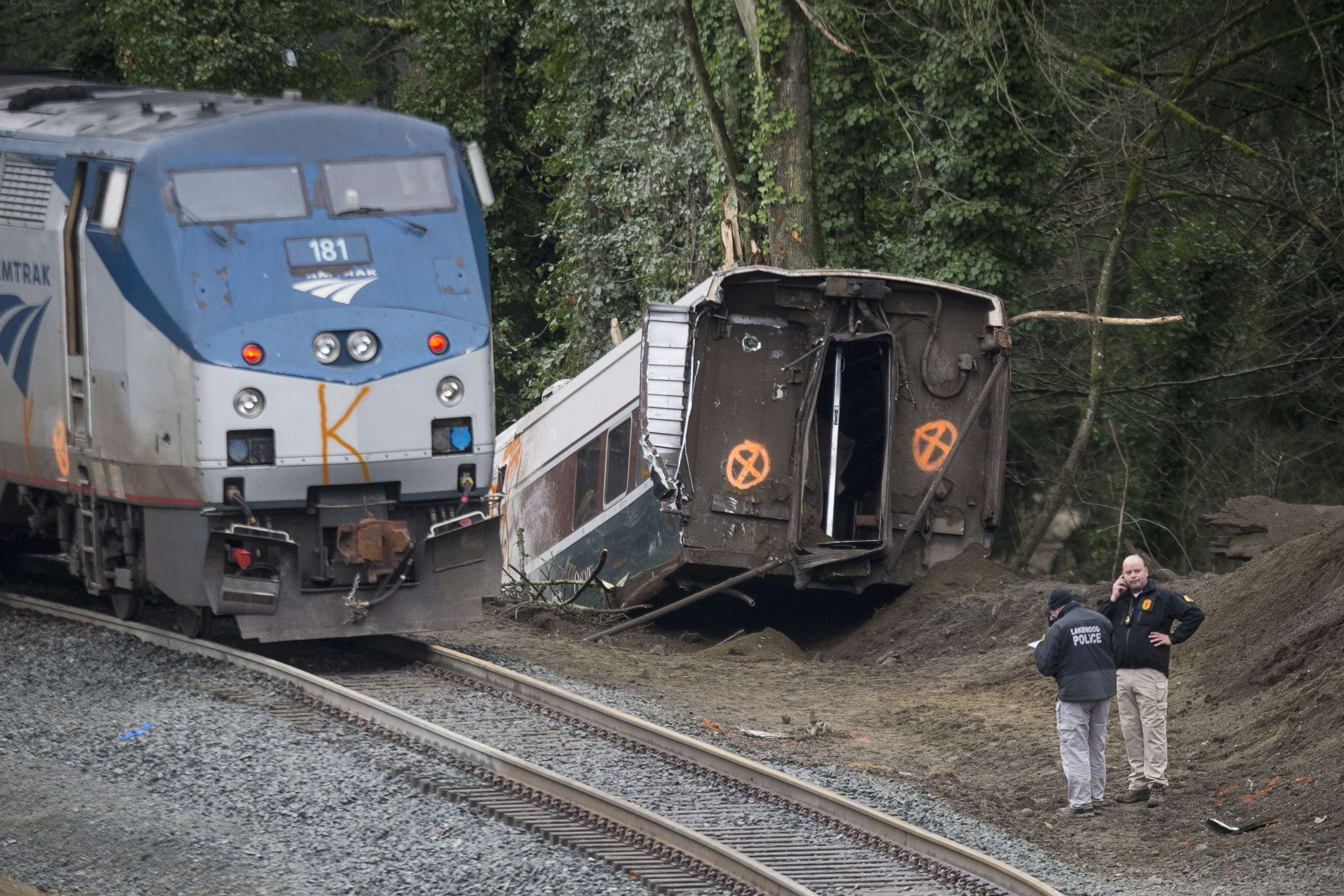 All but one of the train's 14 cars jumped the tracks, killing three people on board, officials said.
Five cars and two semi-trucks on the freeway below were struck by the train, but no one on the highway was killed.