— -- Former Playboy model Dani Mathers spoke out for the first time since pleading no contest to invasion of privacy charges after she posted an image of an unsuspecting naked woman online.
Mathers, 30, took the photo of the then-70-year-old woman naked in a locker room at an LA Fitness in Los Angeles and posted it to Snapchat in July with the caption "If I can't unsee this then you can't either." Mathers, Playboy's 2015 playmate of the year, faced widespread criticism for sharing the picture and body-shaming the woman.
Mathers told ABC News that she has yet to meet the woman involved or apologize to her directly.
"I haven't been able to actually meet the woman involved, although I've wanted to. So there's just been a lot of unresolved issues," Mathers said. "I never meant to hurt her. I never, ever intended on showing the world this photo. And that I hope that she could forgive me. I don't expect her to forget. I don't expect her to like me. I just — I really want her forgiveness."
Mathers said the incident made her a target of online backlash and real life privacy problems of her own.
"It's taught me a lot about privacy," she said. "I've lost a lot of that myself as well. We've had a lot of paparazzi involved in my family life. I had my privacy taken away after I took someone else's."
"To hide out at my mother's house at age 30 because of something I've done — it just felt really low," Mathers added.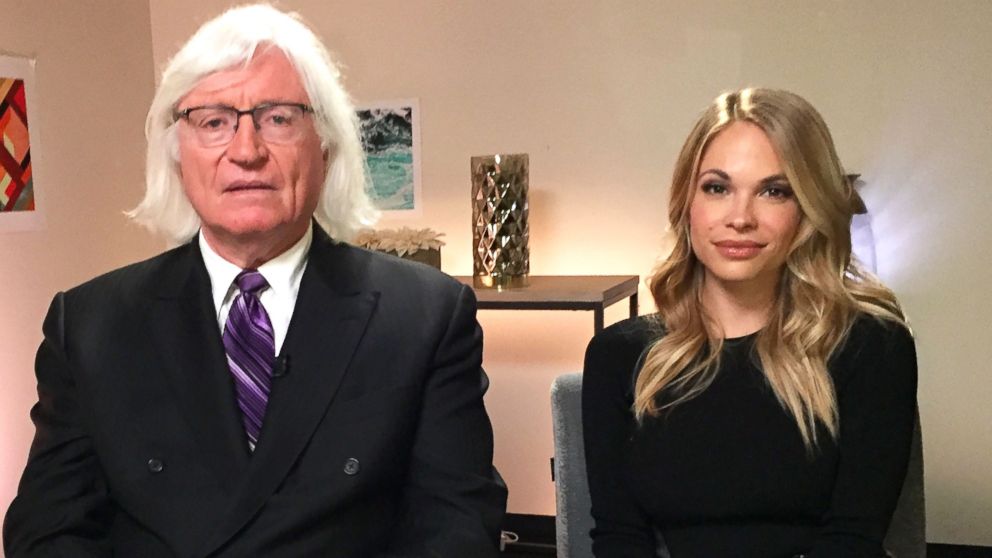 Mathers apologized in a video on Snapchat shortly after posting the picture, saying she inadvertently shared it publicly.
"My intention was to reply to the conversation I was having with my friend," she maintained. "I know the difference between right and wrong, and I chose wrong.
"I didn't have an intention of breaking a law, but obviously, I think, hopefully everybody knows it's illegal to take a photo of somebody without their knowledge. Especially when they're undressed. So I just wasn't thinking, to be honest."
The Los Angeles Police Department opened an investigation into the incident after receiving a report of "illegal distribution," Capt. Andrew Neiman told The Los Angeles Times on July 17.
Police charged Mathers with misdemeanor invasion of privacy, and last week she was sentenced to 45 days in jail or 30 days of community service removing graffiti.
Mathers told ABC News she chose community service, which will start this week.
"I'm accepting of it," she said. "I think that the option between 45 — I think it was 45 — days in jail or cleaning up graffiti was two strange options, but I'm excited to clean up our streets. This is just one more step into learning from my mistake, and I do start this week."
As part of her plea, she will be on probation for three years and may not snap photos of people or post them online without their permission.
She said that she apologized in an email to Playboy executives about the incident and that the decision to no longer work together was mutual.
"So there's been sort of a mutual 'I don't really want to work with them at this moment,' and they can't really work with me, due to the sensitivity of this issue," she said. "It's still very current, and I don't want them to receive any backlash from this as well. So we've just sort of walked away from each other. We still have a great relationship."
Despite her high-profile, photograph-filled career, she said of the increased attention from the incident, "It feels very backwards, that's for sure. It feels — it doesn't feel right ... That's not how I'm going to choose to remember my life and my career. This is something that I'm never going to forget happened, I'm going to continue learning and growing from."