Five people were arrested for looting after a group broke into a Dollar General store in Wilmington, North Carolina, following Hurricane Florence.
The arrests came after police shared on Twitter they were asked by a nearby Family Dollar's owners not to arrest different individuals seen looting on video filmed by a CBS affiliate in the city.
"Moments ago officers arrested five individuals who broke in and looted the Dollar General at 5th & Dawson Streets," the Wilmington Police Department tweeted. "Charges are pending and those details will be released as they become available."
Police had publicly complained on Twitter Saturday afternoon after social media video emerged of people breaking into and looting a Family Dollar about a mile away.
"We are aware of the looting occurring at the Family Dollar Store at 13th & Greenfield Sts, unfortunately management has asked not to intervene at this time," the department tweeted.
Wilmington Deputy Police Chief Mitch Cunningham said the department spoke to the owner, who then changed his mind.
"Initially our officers responded to the first one that occurred -- the Family Dollar over on Greenfield Street -- and unfortunately the owner did not want to pursue charges," Cunningham said Saturday, speaking to a handful of reporters, including Wilmington ABC affiliate WWAY. "Later in contact with the owner he reversed his decision, we're working with the DA and charges will be filed.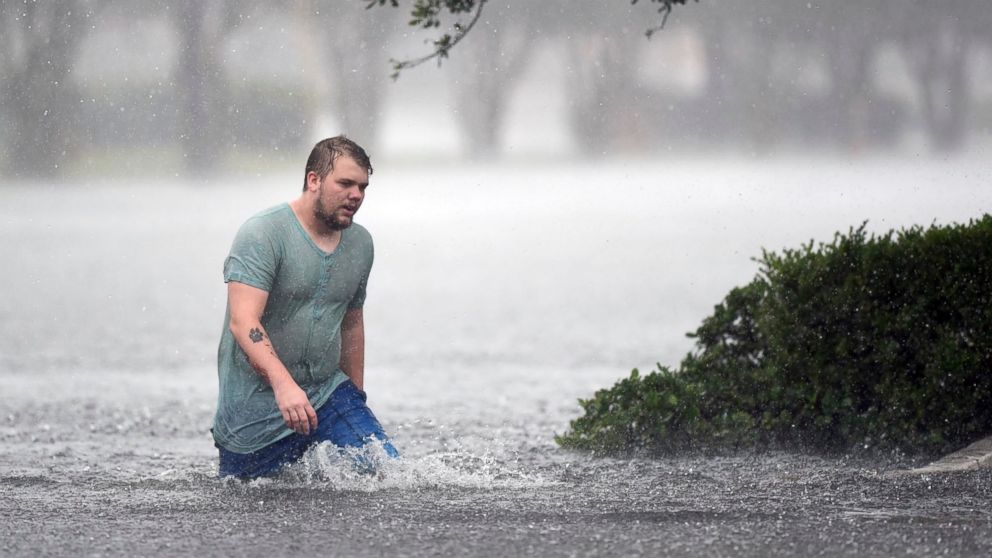 "It's important to take a strong stand against looting," he added. "This community has been through a lot right now and we feel very strongly that looters are exploiting people that are vulnerable at a time like this. We need to take a strong stance. The owner agreed with us and therefore it's under investigation."
Arrests have not yet been made in the first looting incident.
A curfew was instituted at 5 p.m. for the area surrounding the Family Dollar, where the first incident of looting took place. The curfew went into place at 5 p.m. Saturday and will last until 6 a.m., police said.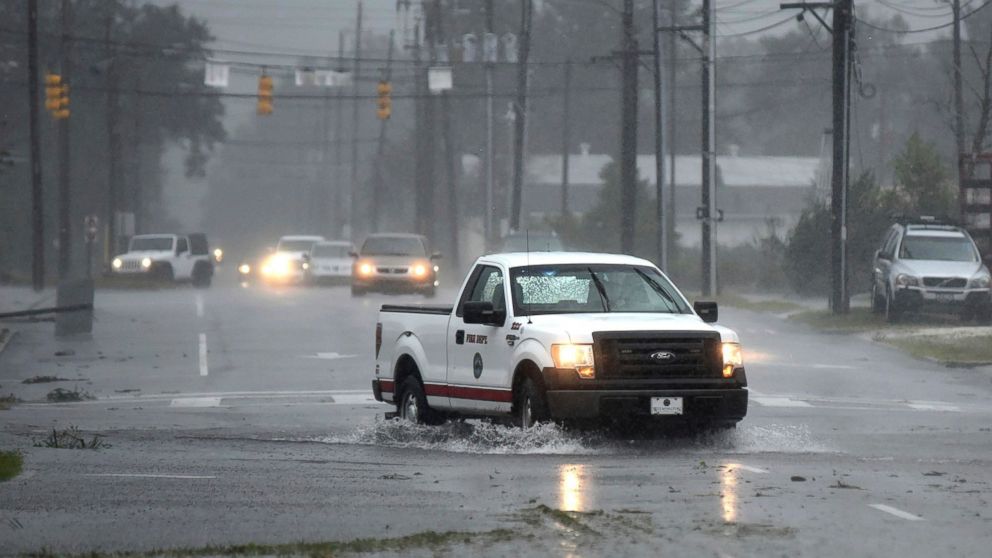 "We were [expecting this to happen], we had some units in the field last night and there will be units in the field going forward," Cunningham said. "Looting, unfortunately, is the type of situation that happens sometimes when disasters occur, so we're aware of it and taking measures to confront it."
Hurricane Florence came onshore at about 7 a.m. on Friday morning as a Category 1 storm with winds of 90 mph. Wilmington received 9.58 inches of rain on Friday alone, a daily record by almost 4 inches. It received another 3.26 inches of rain on Saturday -- and 1.5 inches on Thursday as the outer bands lashed the state -- to reach 14.34 inches total from Florence. The city usually sees 4.09 inches for the entire month of September, according to the National Weather Service.
The city saw a gust of 105 mph on Friday, and sustained winds of 61 mph, according to the NWS.
Cleanup begins in the areas damaged by Hurricane Florence
A volunteer pries wood flooring from the storm damaged home of Tonja Dais in Pollocksville, N.C., Sept. 28, 2018. Davis' home was flooded with several feet of water from Hurricane Florence.

undefined
Gray Whitley/Sun Journal via AP