— -- Police in Florida issued arrest warrants for nine men on Tuesday in connection with the November hazing death of a 20-year-old Florida State University student, authorities said.
The suspects, all between the ages of 20 and 22 years old, face charges of college hazing causing injury or death in the case of Andrew Coffey, a FSU fraternity pledge who died of alcohol poisoning on Nov. 3, the Tallahassee Police Department said in a statement Tuesday.
Police said the arrest warrants were issued for Luke E. Kluttz and Clayton M. Muehlstein, both 22; Brett A. Birmingham and Anthony Petagine, both 20; and Conner R. Ravelo, Christopher M. Hamlin, Anthony Oppenheimer, John B. Ray and Kyle J. Bauer, all 21.
It was not immediately known if any of the suspects has an attorney.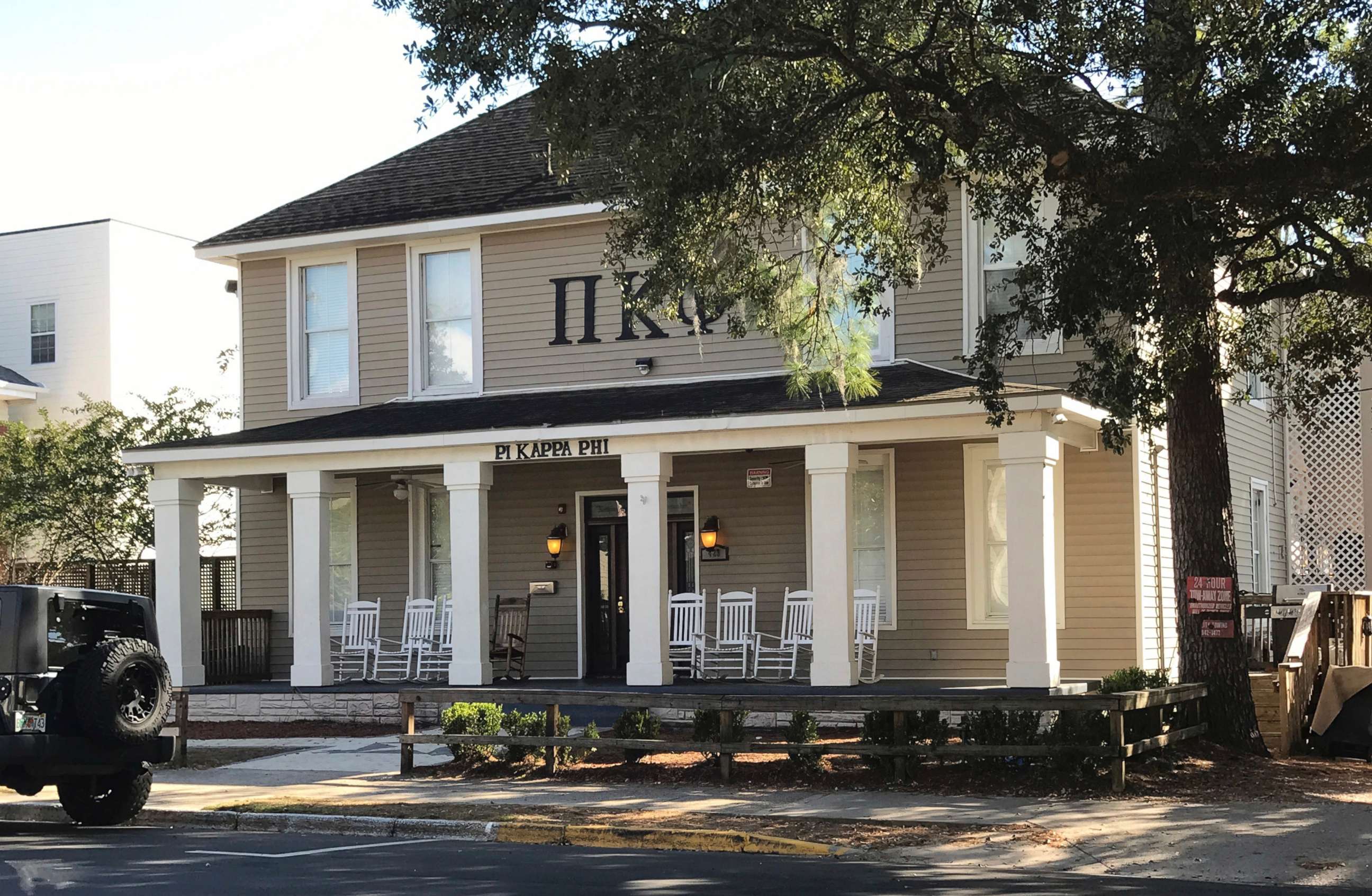 The department said detectives in its Violent Crimes Unit had "employed hours of investigative research, combed through several pieces of physical evidence, and conducted dozens of interviews" before announcing the charges.
"This collaborative investigation was critical to finding answers for Andrew Coffey's family and our community," Tallahassee Police Chief Michael J. DeLeo said in the statement. "Hopefully, this investigation and its outcome will prevent another tragedy from occurring."
Coffey, a junior, was found unresponsive after attending "Big Brother Night" with the Pi Kappa Phi fraternity, where he was a pledge. An autopsy found his blood alcohol level was .447, more than five times the legal limit to drive, according to The Associated Press.
According to grand jury testimony, a fellow pledge found Coffey unresponsive, but called other frat members instead of 911. Authorities weren't contacted for another 11 minutes, which experts told the grand jury could have cost Coffey his life.
Florida State University, a school of more than 41,000 students, suspended all Greek activities on campus in the wake of the death and Pi Kappa Phi's national office said it would close its FSU chapter.
Coffey's family, which described him as a kind person who loved to laugh, issued a statement shortly after the suspension praising the university's president, John Thrasher, "for his immediate action in the suspension of all Greek life in the wake of Andrew's death, and for his genuine desire and dedication to find a solution to this pervasive problem."
"As our family grieves, it is our every hope that Andrew's memory never fades away and that his unnecessary passing will be the catalyst for communication and positive change in a practice that is obviously broken," the statement added.
ABC News' Joshua Hoyos and Ben Stein contributed to this report.