Police drag 65-year-old woman from car at traffic stop: Video
Police dragged an elderly woman from her car in Georgia.
A police department in Georgia has opened an internal investigation into why an elderly female driver was dragged out of her vehicle at a traffic stop, according to a Facebook post by Alpharetta police.
"I just panicked. I felt like my heart exploded," said Rose Campbell, 65, in an interview with ABC's Atlanta affiliate WSB. "I didn't expect that in America. I didn't expect that in Atlanta. I didn't expect that especially in Alpharetta."
The Alpharetta Police Department posted a video that included a statement from Public Safety Chief John Robison and video from the squad car video showing the incident, which took place May 4.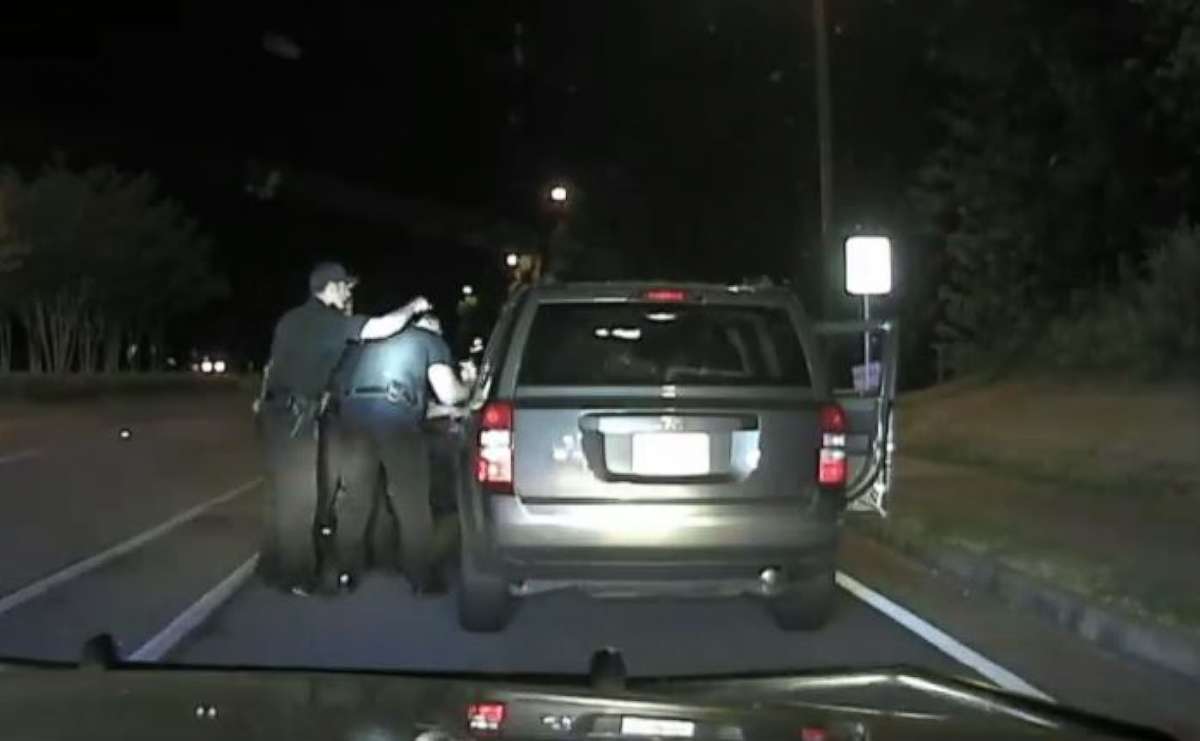 "We strive to be a transparent department. If we are going to be 100 percent transparent, that means that we also must be willing to share with you any major concerns that arise regarding employee performance and behavior," Robison said in the video. "There are aspects about this video that simply do not represent our organization."
Video shows Campbell getting pulled over and ticketed for drifting into another lane, according to WSB. After Campbell refused to sign the ticket, which is against the law in Georgia, the officer informed her that she was under arrest. The situation escalated when backup arrived on scene.
One of the backup officers can be heard screaming, "You're not in charge, shut up and get the f--- out of the car!" before aggressively yanking the elderly woman's arm and pulling her hands behind her back. At this point there are at least five officers on the scene and Campbell is crying for help, asking to see a supervisor.
Campbell told WSB that she doesnt think the officer who dragged her out should be fired, but that she wants better training for officers.
She said she hasn't yet decided if she will take legal action.
The officer involved in the incident has been identified as James Legg and he has since submitted his resignation to the City of Alpharetta, the city said in a statement.
"That resignation, however, does not alleviate our responsibility to Mrs. Campbell and the community for a complete and thorough investigation of this incident," the statement read. "We want to assure everyone that our internal affairs investigation will continue and that appropriate actions, based on all of the facts, will be taken by the City."
In his letter, Legg defended his actions.
"I feel I acted appropriately and the way that I was trained when I arrested Ms. Campbell," he writes.
"The officers were ... not able to complete the arrest of [Campbell] as she was still in the vehicle and holding on to the seat belt. I did what was necessary to complete the arrest by raising my voice and using verbal commands using heavy control talk with profanity. It worked instantly and she exited the vehicle immediately!" he wrote. "When the other officers did not immediately restrain and handcuff her, I then freed her from her grasp on the seat belt and she was escorted to the police vehicle. All force ceased and the arrest was now over.
"I judged her actions to be passive resistance and used very limited force to end a multiple minute encounter with the suspected," he added.
Legg said he resigned because he doesn't feel he'll receive a fair internal affairs investigation and criticized the police chief for comments he made following the incident which he said came prior to interviewing any of the officers involved.
Separate to its own investigation, the city has requested that the Georgia Bureau of Investigation conduct its own probe.
"While our own investigation will be thorough, we understand that having the matter also investigated by an outside agency will provide the public additional confidence that the incident has been thoroughly and appropriately addressed," the statement continued.