In Massachusetts, police officers and firefighters went to extra lengths to save a choking puppy on Sunday.
Megan Vitale and her friend rushed into the lobby of the North Reading Police Department with a 9-week-old Saint Bernard puppy, according to ABC affiliate WCVB, where officers came out and examined the puppy.
"When officers came around the corner, they found the puppy was not breathing, limp, and unresponsive," officials told WCVB.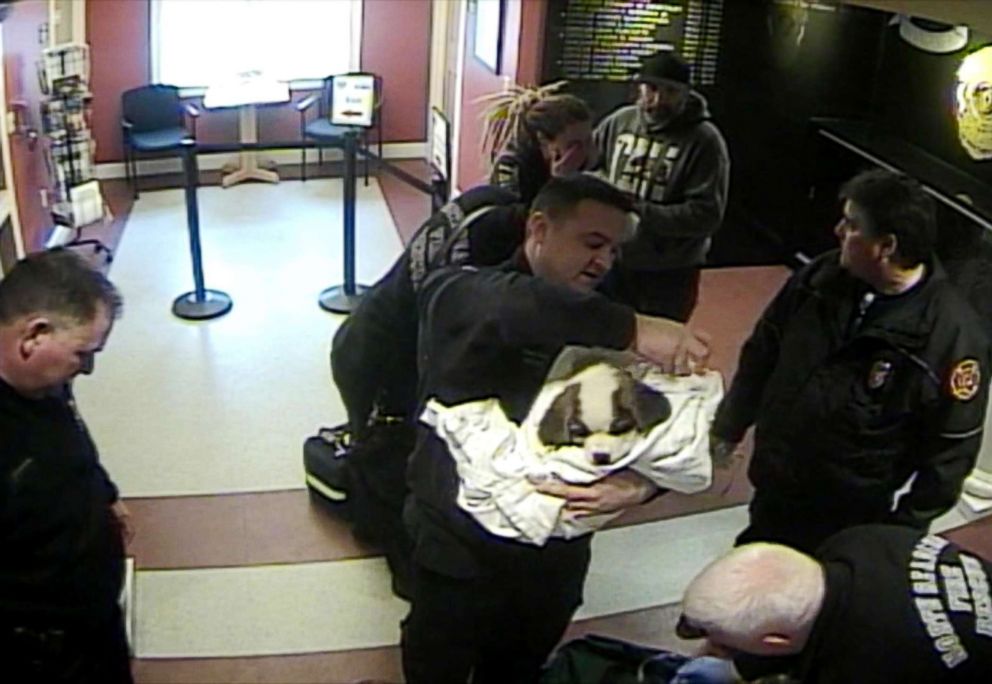 Officers began to use chest compressions on the puppy but it didn't work. Shortly afterwards, members of the fire department joined to help.
The fire officials used a special mask designed for animals to give the dog oxygen, which proved more successful, as the dog started breathing again, according to WCVB.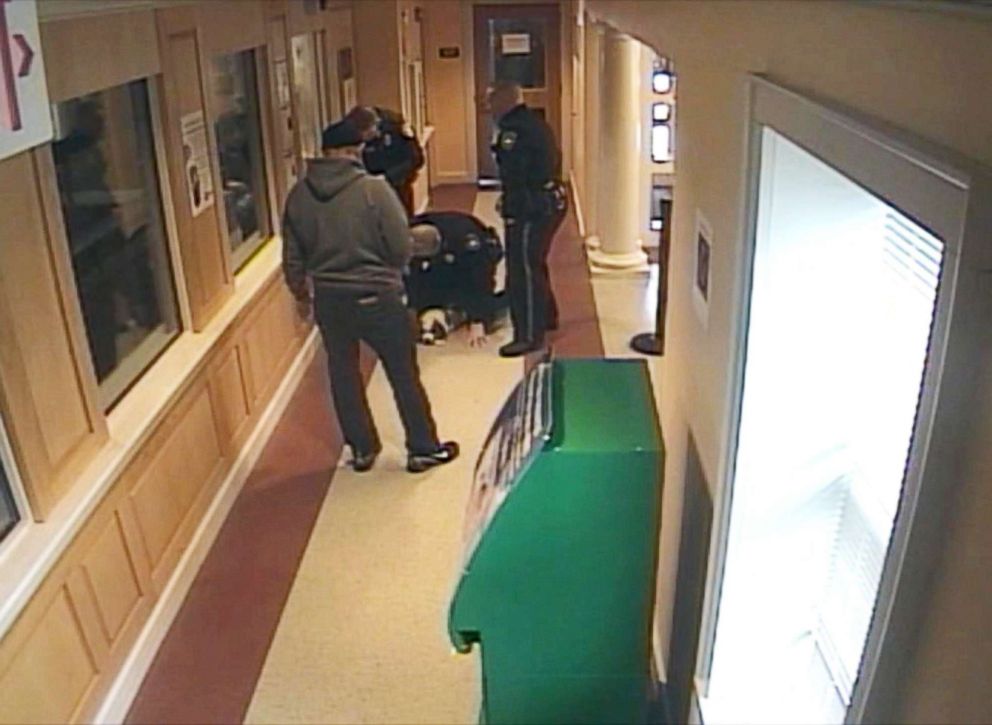 The dog, who was only in the possession of the owners for about a day, had choked on its lunch, according to WCVB.
The Saint Bernard has made a full recovery, WCVB reports, and the puppy is back with its owners.