— -- When Laci Peterson's badly decomposed body and the body of her unborn son were discovered in San Francisco Bay, Modesto detectives knew they needed to find her husband Scott Peterson immediately.
"When the bodies came up, what it did is it automatically injected a big sense of urgency in the case," said former Modesto police detective Jon Buehler.
Laci Peterson disappeared on Christmas Eve 2002, while she was 7-and-a-half months pregnant with their son, Connor. Buehler and Allen Brocchini, now both retired, were the lead investigators on the case.
Brocchini said they questioned Scott Peterson the day he reported his wife missing and Scott Peterson claimed he had been out on his boat at the Berkeley Marina in Richmond, California, to go fishing -- about 90 miles from the couple's Modesto home. Detectives immediately launched a search, saying they were thrown by Scott Peterson's behavior.
"I suspected Scott when I first met him," Buehler said. "Didn't mean he did it, but I was a little bit thrown off by his calm, cool demeanor and his lack of questioning ... he wasn't, 'Will you call me back? Can I have one of your cards? What are you guys doing now?'"
On April 13, 2003, the remains of a male fetus washed ashore on a San Francisco Bay beach, and the following day, a woman's decomposing torso was discovered near the marina, about a mile away from where the baby was found.
Even before the bodies were identified, Brocchini and Buehler said they knew they needed to talk to Scott Peterson.
"I just thought, 'We've got to find Scott right now,'" Brocchini said. "He told me he was there and that's where the bodies come up? I mean, I believe it was premeditated, he planned it."
Brocchini and Buehler said they knew Scott Peterson was in San Diego at the time because they had put a tracker on his car and were afraid he was going to disappear across the border.
"San Diego was pretty darn close to the Mexican border," Buehler said. "Scott knew the area pretty well. That's where his parents lived. That's where he lived. So it wasn't like he was going to have to get on MapQuest to try and figure out a way to get to Tijuana."
Following his car, Brocchini said Scott was driving erratically all over the San Diego area.
"He was driving 80 miles an hour on a freeway and he would slam his breaks on, pull over," Brocchini said. "It got to the point where we had a helicopter, lost him ... either he's going to kill somebody or one of these agents that are trying to follow him are going to get killed or kill somebody."
The police said they knew they wanted to stop Scott Peterson before someone got hurt and get him into custody. Buehler said police were finally able to pull him over as he was nearing an exit ramp for the Torrey Pines Golf Course in La Jolla, Calfornia.
"First thing he says is, 'Tell me it wasn't Laci and Connor,'" Brocchini said. "I mean, you know, he already knew but I mean, that's how he was."
His family says Scott Peterson wasn't fleeing as police feared, but essentially living with friends and family in San Diego at the time. They say he pulled over voluntarily and had his brother's ID to play golf at Torrey Pines.
A few days after the bodies were discovered, the remains were identified through DNA testing as Laci Peterson and her child. Scott Peterson was arrested.
As Buehler and Brocchini continued their investigation into Laci Peterson's death, they went out to Scott Peterson's car to do an inventory search.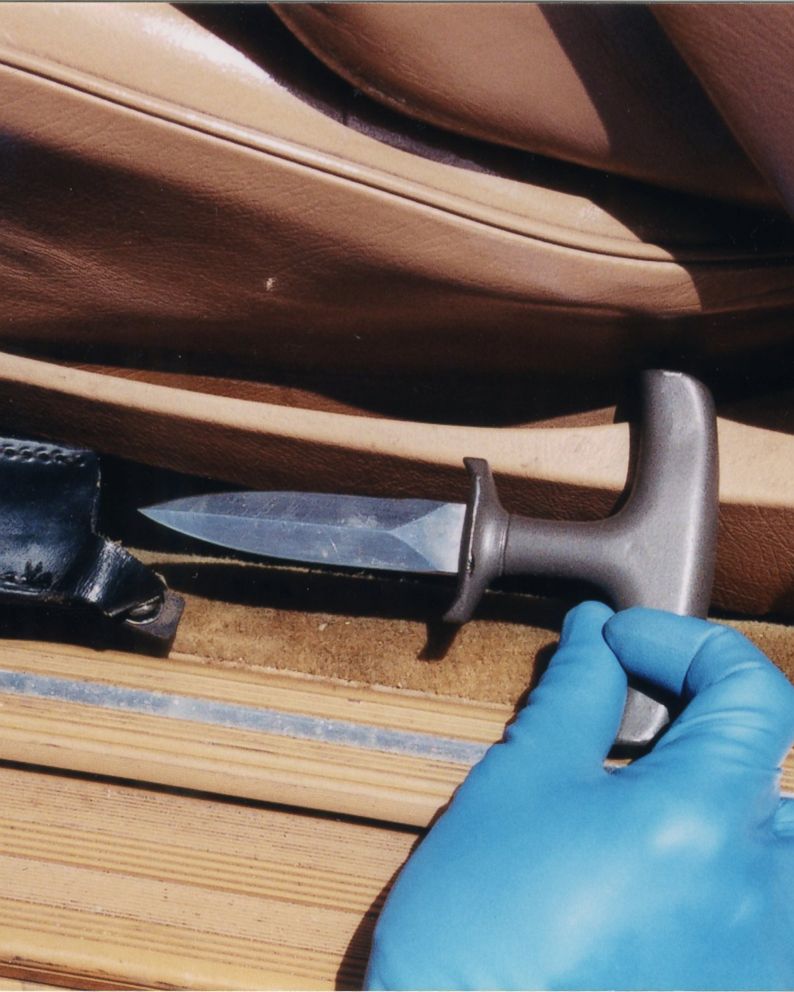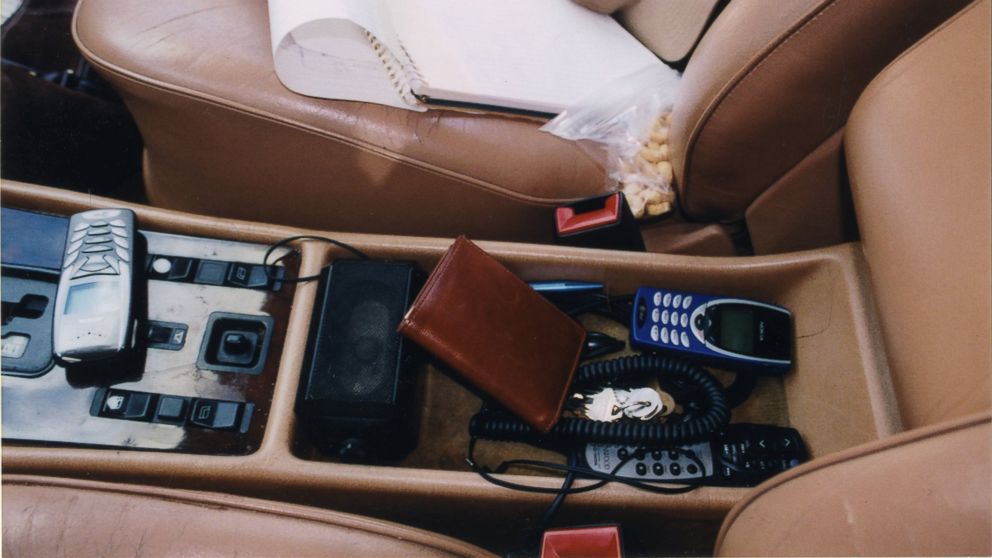 Inside they said they found a rope, knives, four cell phones, camping supplies, children's books and several other items.
"The guy had like, I don't know, $14,000, $15,000, cash, he had his brother's ID," Brocchini said. "Hiking boots and... a shovel and [a] fishing pole."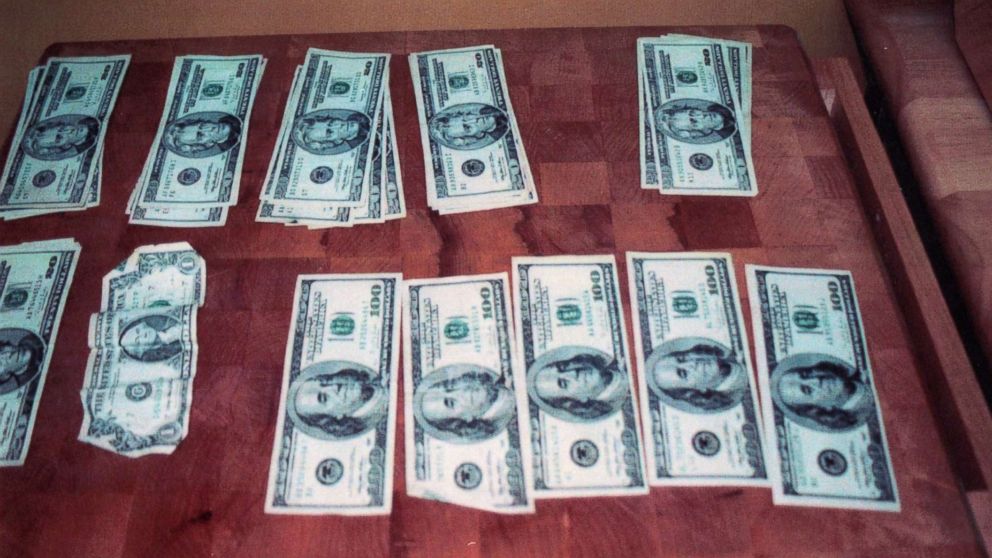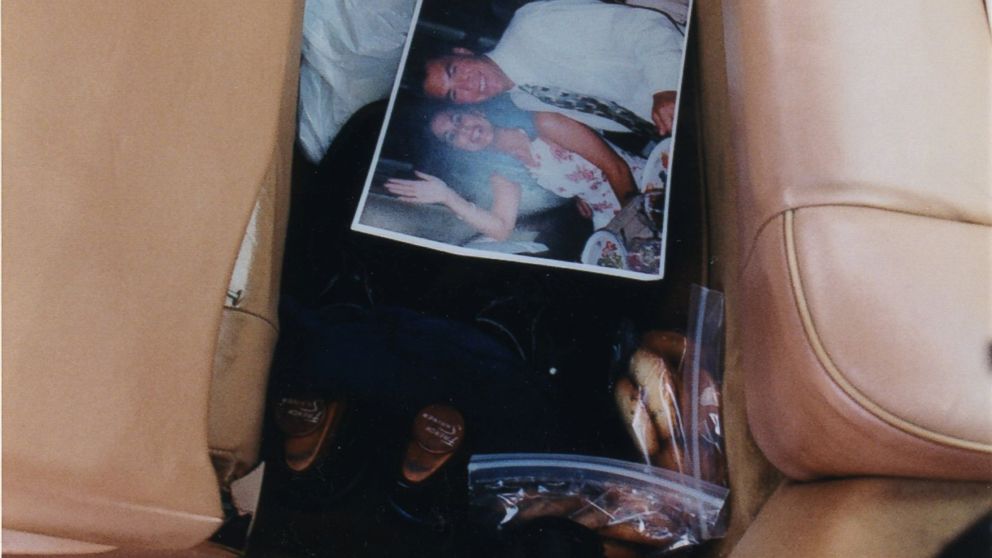 Also -- they found a dozen Viagra pills.
"This guy is like James Bond without the secret agent mission," Buehler said.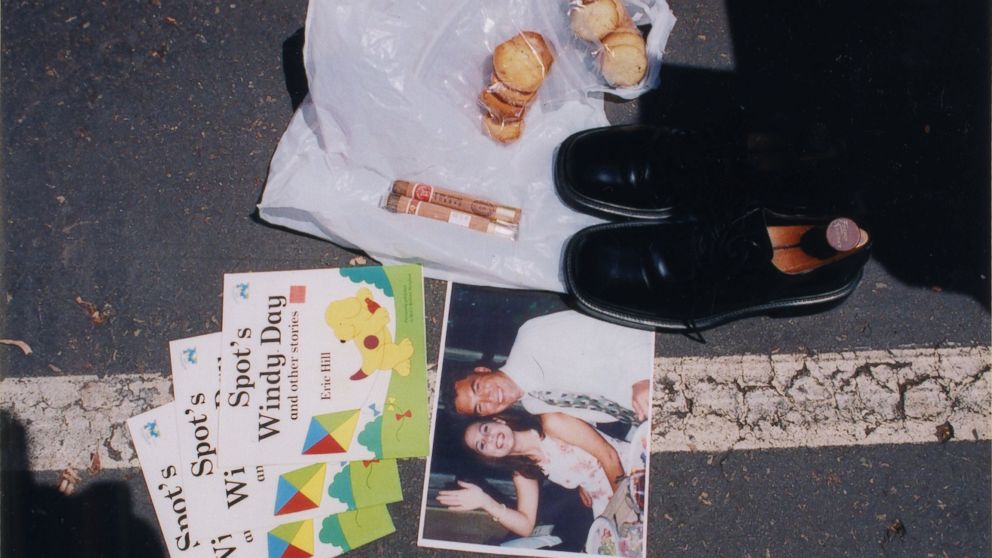 On April 18, 2003, Scott Peterson was charged with capital murder and booked at the Stanislaus jail. It was the start of one of the most notorious murder cases in recent history. To this day, Scott Peterson denies any involvement in his wife's disappearance.
Peterson tells Diane Sawyer he did not murder his wife and had nothing to do with her disappearance.
Scott Peterson was convicted of first-degree murder in 2004 for the death of Laci Peterson and second-degree murder for the death of their unborn child. He was sentenced to death by lethal injection and currently is on death row at the San Quentin State Prison.
As the 15th anniversary of his conviction approaches, Scott Peterson is in the process of appealing his sentence.