The Georgia police officer who was fired for hitting a fleeing suspect with his cop car on Saturday was out of work for just two days.
Taylor Saulters, who was fired by Athens-Clarke County Police Department on Saturday for running down a suspect with his car, was hired by the neighboring Oglethorpe County Sheriff's Office on Monday.
Oglethorpe County Sheriff David Gabriel announced the news on Facebook, saying, "I have known him since he was a baby and I know he will be a great asset to our county."
Gabriel defended the hiring in the same post. He referred to the incident as "a fleeing felon struck his patrol car" and said he has "no reservations."
"If his name sounds familiar it is probably due to the fact that he was recently terminated by ACCPD for an incident where a fleeing felon struck his patrol car while he was attempting to apprehend him," Gabriel said in the statement. "In talking to Saulters the first question he asked was if our citizens supported law enforcement. Without hesitation I assured him they did and that we have excellent people that live in our county. I have no reservations about Dep. Saulters serving this community."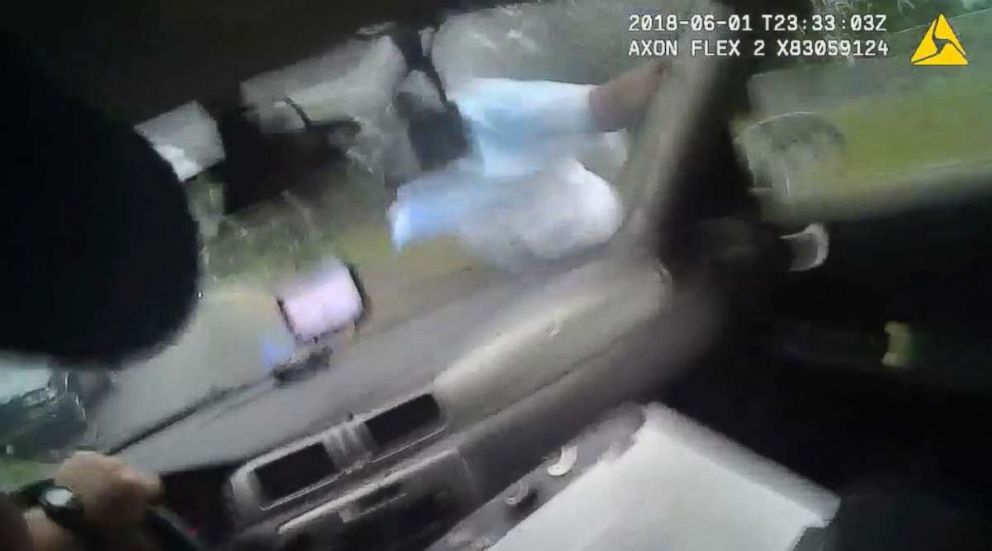 On Friday, Saulters and his Athens-Clarke County police partner had stopped Timmy Patmon, who had an open warrant for a probation violation, when the suspect fled on foot, according to authorities. Saulters' partner, Hunter Blackmon, chased Patmon on foot while Saulters got into his police cruiser and chased after the suspect.
Video released by the Athens-Clarke County Police Department showed Saulters swerved left in front of Patmon, but he isn't able to stop him from running. Saulters then accelerated again and turns right, hitting Patmon with the right front quarter panel of his car. Patmon rolled up on the hood of the car and then fell to the pavement.
Patmon was then taken into custody by the two officers as bystanders assembled and shouted at the two members of law enforcement for hitting Patmon.
Athens Police Chief Scott Freeman placed Saulters on administrative leave before firing him Saturday after reviewing the body camera footage.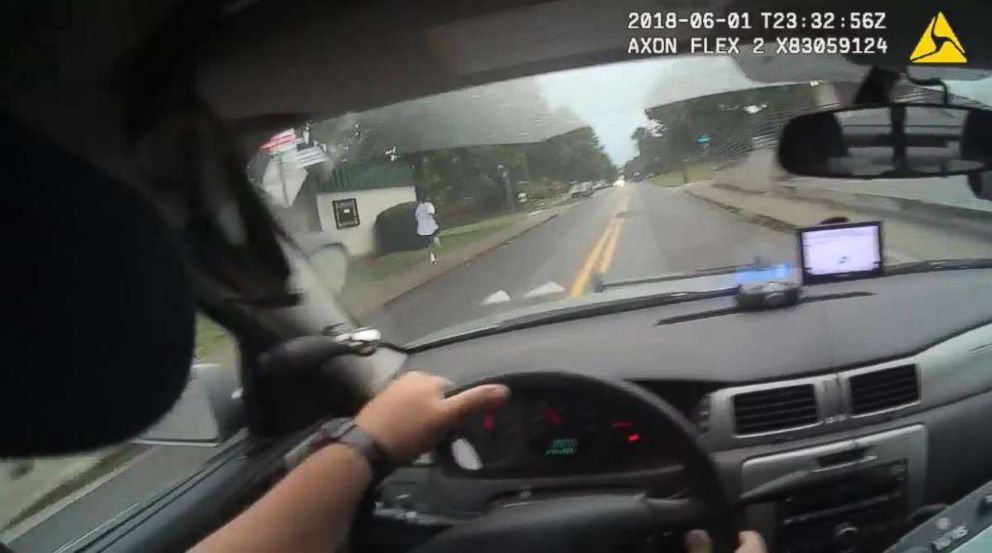 Patmon, who was born in 1994, was wanted for a felony probation violation as a result of a previous arrest for possession of marijuana and methamphetamine. He was taken to the hospital for minor injuries and is currently being held on $1,500 bond at Athens-Clarke County Jail on a misdemeanor charge of obstruction of a law enforcement officer, according to court records.
Gabriel offered to speak to anyone who had concerns about Saulters being hired in Oglethorpe County.
"As a citizen of Oglethorpe County you will find the wisdom of this decision in getting a deputy of this caliber," Gabriel said. "If you still have concerns I will discuss them with you if you contact me. If you are not an Oglethorpe County resident, I wouldn't worry about it."
ABC News' Matt Foster contributed to this report.