An arrest has been made in the murder of an on-duty police officer who was gunned down in front of his police station.
Officer Robert McKeithen, a veteran of the Biloxi Police Department, was killed in an ambush shooting outside the Biloxi, Mississippi, police headquarters Sunday night. After shooting McKeithen multiple times, the suspect escaped the area, said Biloxi Police Chief John Miller.
On Monday night, authorities identified and arrested the suspect in the shooting, 19-year-old Darian Atkinson, on a charge of capital murder.
A Biloxi officer on their way home spotted Atkinson on the street in Wiggins. The officer notified Wiggins police, who took Atkinson into custody, police said.
McKeithen, who was on the force for 24 years, was planning to retire at the end of this year, officials said Monday. A memorial service for him will be held Tuesday evening.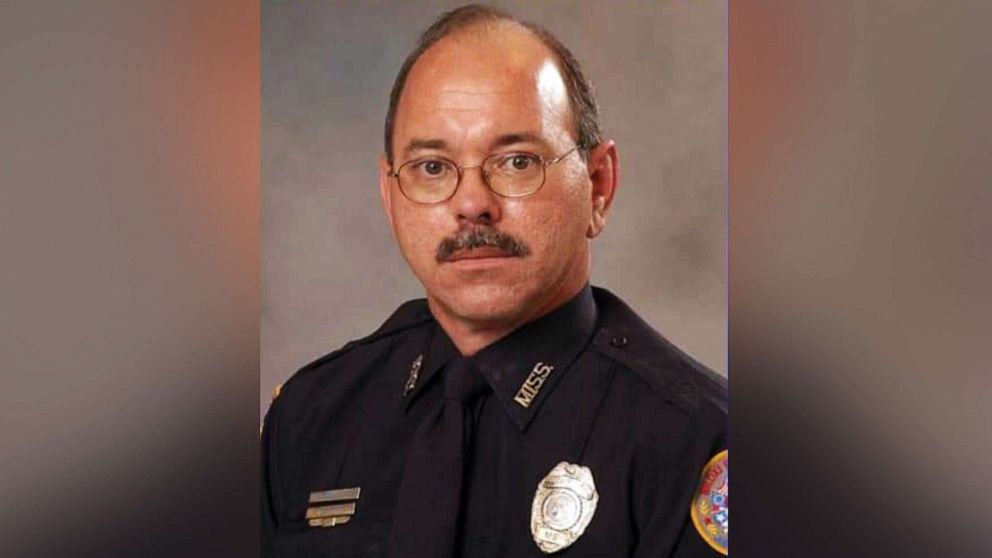 Gulfport, Mississippi, Police Chief Leonard Papania, whose agency is leading the investigation, said McKeithen was in uniform when the gunman approached him in the parking lot at about 10 p.m. on Sunday and opened fire.
Investigators released surveillance photos showing the male suspect, described as thin, 5-foot-7 to 5-foot-10, and wearing a black T-shirt, navy shorts and a red skull cap, as well as a video of the suspected shooter casually walking into police headquarters and appearing to smile at an officer in the lobby.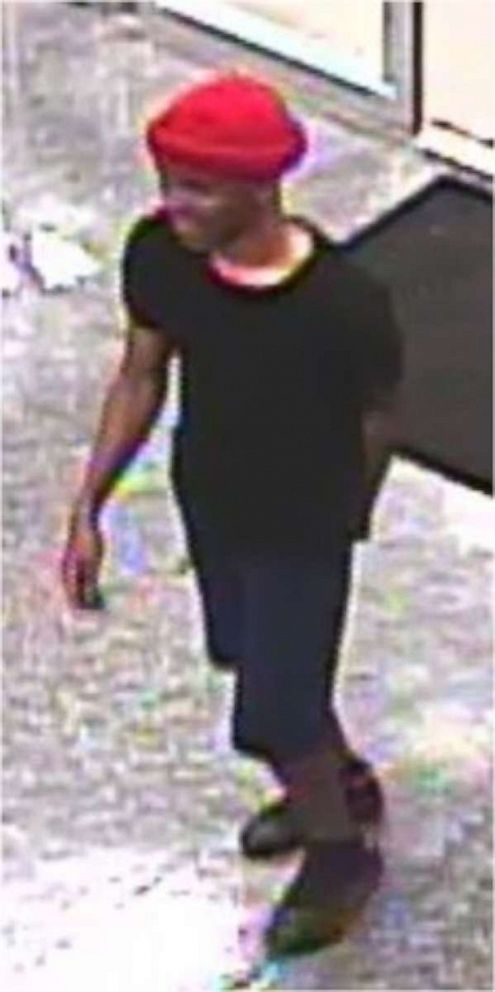 A $5,000 reward has been offered by Crime Stoppers for any information leading to the arrest and prosecution of the gunman.
The mortally wounded McKeithen was taken to Merit Heath hospital in Biloxi, where he died.
Chief Miller said it was not immediately clear if the killer randomly selected McKeithen or if he specifically targeted the officer.
"We just don't know right now," Miller said.
Miller noted that prior to the shooting, the gunman entered the police headquarters, but he declined to say if he made any contact with officers inside the building
Papania said the Harrison County Sheriff's Department and state and federal law enforcement agencies were also working to help capture the killer.
"Most importantly, we need our community to help us on this one," Papania said. "Anytime you have this kind of deliberate and violent attack on a police officer, especially right in front of a police station, it should cause everybody great concern."
McKeithen joined the Biloxi Police Department in August 1995 and was former member of the U.S. Air Force.
"Robert was planning on retiring at the end of the year," Miller said.
He said McKeithen leaves behind a wife, a daughter, two stepsons, and a stepdaughter.
"Robert was an unbelievably fine policeman. He did a great job," Miller said. "He was a wonderful family man. That's where he spent all of his time, with his family. He was a gentleman for a policeman. He was very gentle. He treated people with respect and dignity and we're going to miss him sorely."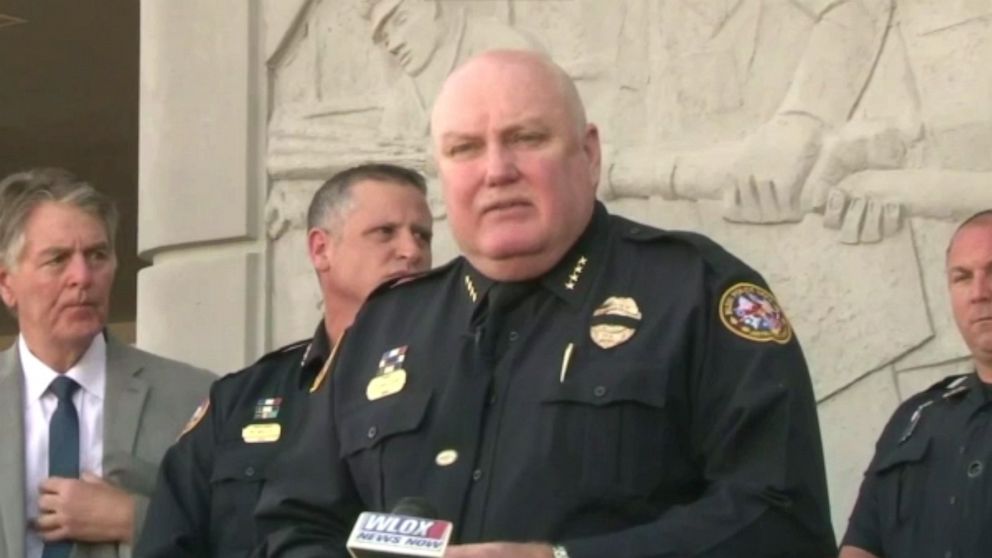 McKeithen was one of four Biloxi officers awarded a medal of valor for saving the lives of four children with special needs trapped in a flooded residence during Hurricane Katrina in 2005, he said.
"That's the kind of guy he was," Miller said. "It was a horrible, horrible event that he had to go through, but he went through it anyway and they saved those children who undoubtedly would have perished."
Miller added that the shooting case was turned over to the Gulfport police to investigate because "it's one of our own people."
"We would prefer that another agency from the outside handle this so it doesn't appear that we've done anything wrong," Miller said. "Besides that is not healthy for our officers, our investigators to try to investigate something that they're so close to, a person that they're so close to."
ABC News' Matt Foster contributed to this report.