Police release bodycam video 3 years after officer fatally shot man who'd passed out in his car
Officer was cleared but man's family settled with Oakland for $1 million.
September 20, 2018, 3:00 PM
The Oakland Police Department has released body-camera video connected to the deadly police shooting of a man who was found passed out behind the wheel of his car in the California city's Grand Lake neighborhood.
Police officer Nicole Rhodes shot and killed Demouria Hogg, 30, the morning of June 6, 2015, after she believed he was in possession of a lethal weapon and intended to cause harm, authorities say.
The body-camera footage, released Monday three years after the incident in response to a public records request forcing police to make it available, shows the tense moments leading up to and after the shooting of Hogg.
At about 7:30 a.m. that morning, the Oakland Fire Department notified police of a black male who appeared to be asleep in a gray BMW 520i with the engine running and what appeared to be a firearm resting on the front passenger seat, according to the Alameda District Attorney's Office.
After arriving at the scene, officers attempted to the revive the man for over 40 minutes but he remained unresponsive, authorities say.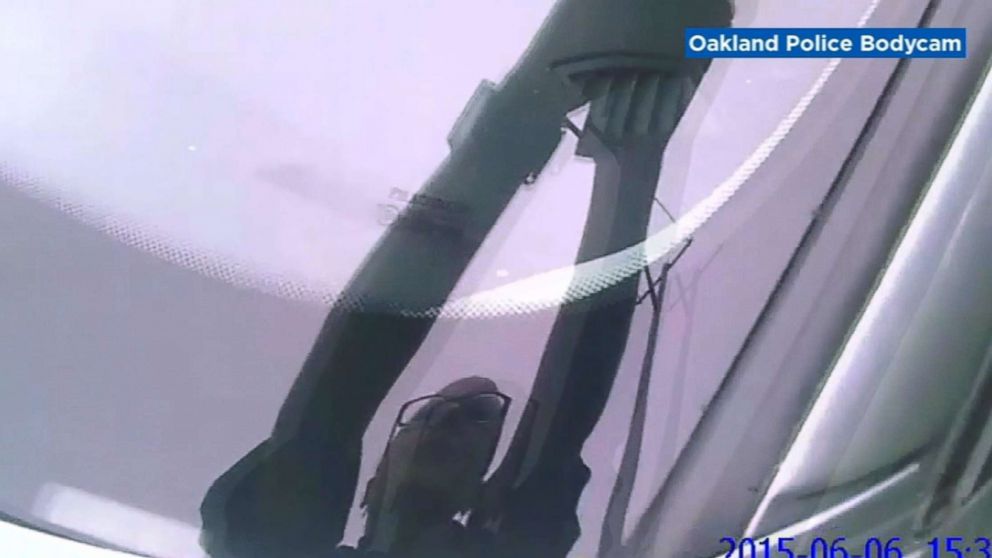 Two tactical teams were deployed to remove the man from the vehicle, including two officers tasked with providing lethal cover, according to the district attorney.
Officer Rhodes can be heard in the footage shouting at the man, "Don't move, don't move," as another officer shatters the driver's side window with a hook.
The officers can be heard repeatedly yelling "Taser, Taser, Taser," as a stun gun is shot through the driver's window and the man begins to stir inside the vehicle.
In an interview conducted by the district attorney, Rhodes said she saw Hogg lean back and reach behind the front passenger seat with his right hand as she yelled, "Put your hands up."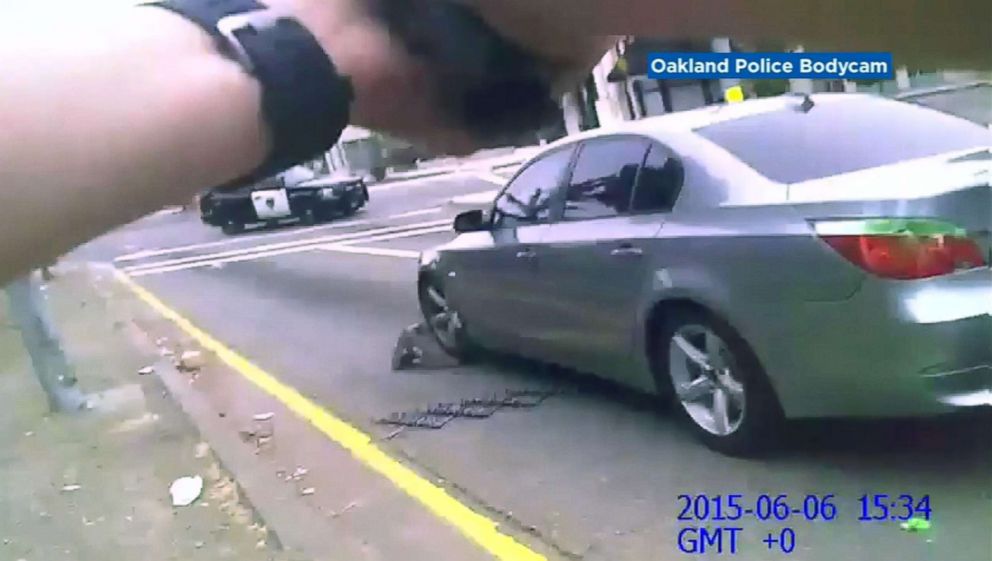 Rhodes said she then saw the man reach forward, at which point she fired two rounds from her service revolver into the vehicle, fearing that her life and those of the other officers were in danger, according to the district attorney.
The video doesn't show whether Hogg moved before Rhodes shot him.
One bullet hit Hogg in his pelvis and the other bullet delivered a fatal blow through his chest, hitting his spine, according to an autopsy.
After police pulled Hogg out of the car through the driver's side window, he was transported to Highland Hospital where he later died from his injuries.
Witness Susan McMath, who saw the incident unfold from beginning to end, said in an interview with the district attorney's office that she saw a man standing outside of his car on a cellphone, "looking panicky," before police arrived.
She added: "I think that the police did everything that they could do" after Hogg's shooting, noting that he was "not cooperating with the police department at all."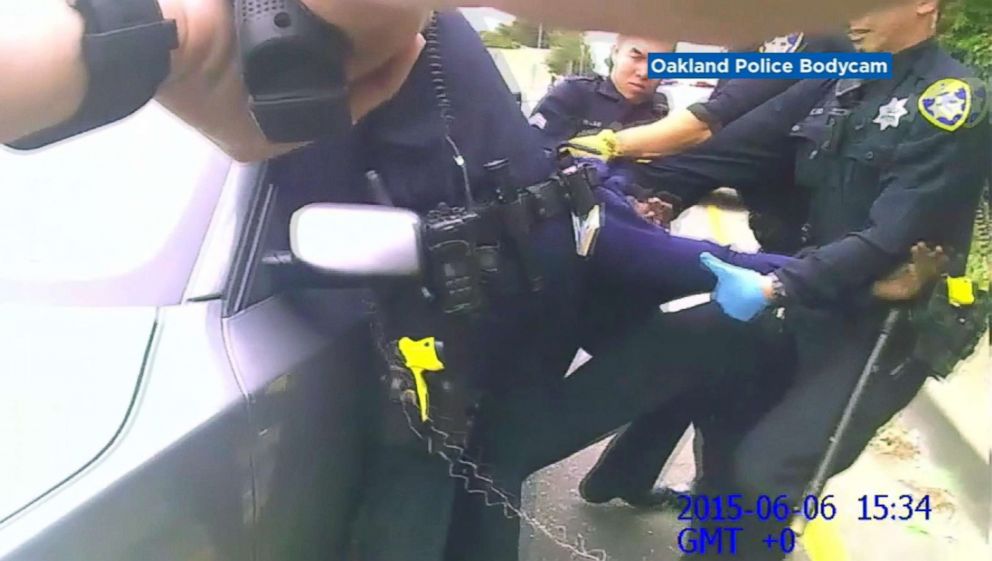 A .45-caliber semiautomatic Glock firearm with an extended magazine loaded with 19 to 20 rounds and one live round in the chamber were later recovered at the scene, according to the district attorney.
The autopsy also revealed that Hogg had a combination of several opioid pain medications present in his system at nontoxic levels.
After a full investigation, including testimonies from responding officers, firefighters and witnesses, Alameda County Deputy District Attorney Briggitte T. Lowe concluded that there was insufficient evidence to warrant filing any charges against officer Rhodes in the shooting death of Hogg.
She was cleared of any wrongdoing on Feb. 8, 2016.
The city of Oakland agreed later that year to pay the Hogg family $1 million as part of a lawsuit settlement.
The Oakland Police Department did not respond to ABC News' request for comment.