Police in Washington, D.C., said on Tuesday they arrested a suspect in a series of shootings targeting homeless people that they believe are connected to similar incidents in New York City.
Investigators believe one suspect is behind five shootings, two fatal, involving people experiencing homelessness between the two cities this month.
A law enforcement source told ABC News that Bureau of Alcohol, Tobacco, Firearms and Explosives agents from the Washington Field Division arrested a man that investigators believe is the suspect in the shootings. The arrest was made early Tuesday morning along Pennsylvania Avenue in southeastern Washington.
The Metropolitan Police Department confirmed the arrest on Twitter, thanking the community "for all your tips."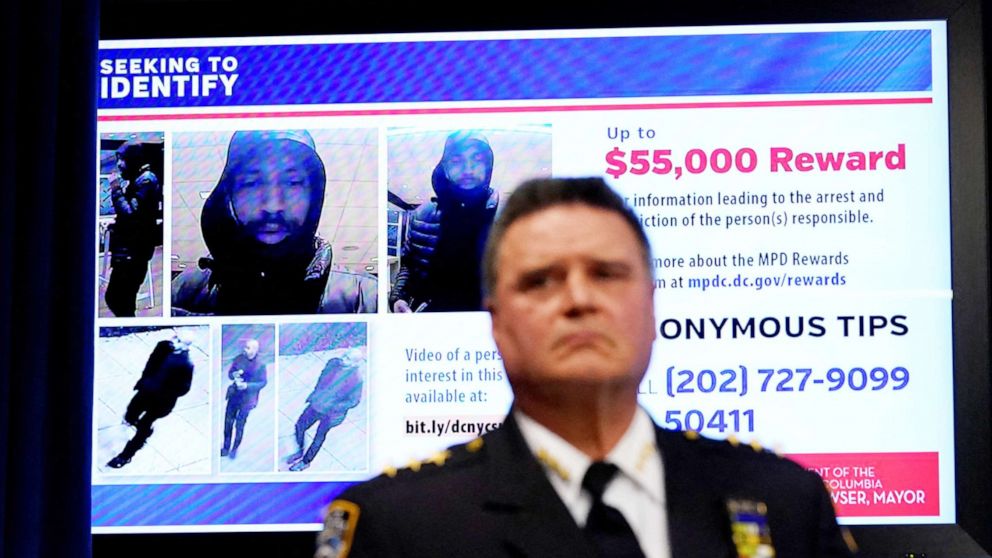 New York Police Department Chief of Detectives James Essig said during a briefing Tuesday that the department has not yet arrested the D.C. suspect in connection with two NYC shootings, but that the man is a "strong person of interest."
D.C. police identified the suspect in custody as Gerald Brevard, 30, of Southeast, D.C. He has been charged with assault with a dangerous weapon (gun), assault with intent to kill (gun), and first-degree murder while armed (gun), D.C., in connection with the three D.C. shootings, police said. It is unclear if he has an attorney.
An anonymous tip led police to Brevard, according to MPD Chief Robert J. Contee III.
"Based on all the evidence that we pulled together in this case -- the video evidence, the images that we've seen -- this individual, we believe, I'm very confident we have enough probable cause to charge that person with the crimes that have occurred here in the District of Columbia," Contee said during a briefing Tuesday.
The suspect has not offered a motive, Contee said. Police don't believe he has any connection to the victims.
"We believe that it's random," Contee said.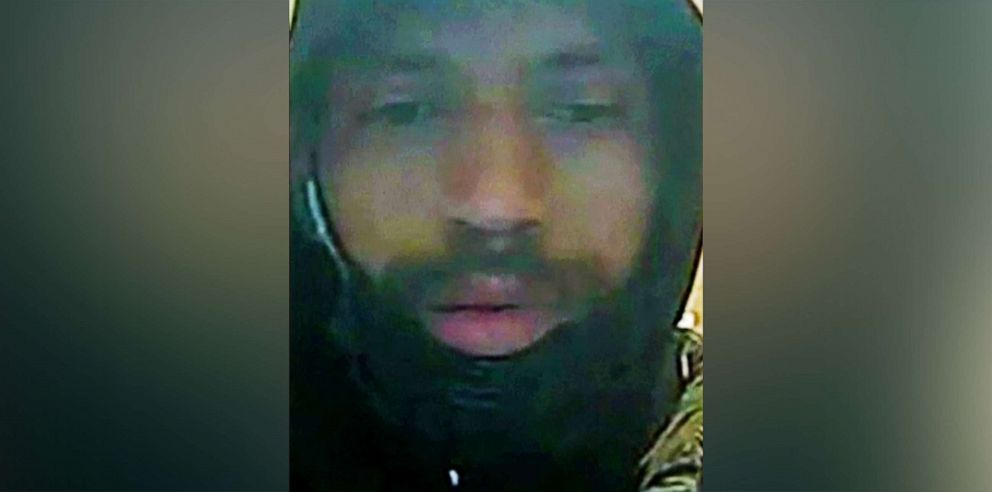 The suspect has no prior criminal history in New York, though has had multiple contacts with police in several states in the South, Essig said. Brevard has at least one prior arrest in Fairfax County, Virginia, for attempted rape in December 2020, according to county records.
The mayors of New York City and Washington had offered a $70,000 reward in connection to the shootings.
New York City Mayor Eric Adams and Washington Mayor Muriel Bowser announced the news in a rare joint press conference on Monday.
"Homelessness should not be a homicide," Adams said. "This was a cold-blooded attack."
Washington and New York City police were jointly investigating the shootings of five homeless people across both cities that they said may have been committed by the same suspect.
A D.C. detective connected the shootings there to the ones in New York based on descriptions of the incidents revealed at a Sunday press briefing, Essig said.
Because of similarities in "the modus operandi of the perpetrator, common circumstances involved in each shooting, circumstances of the victims and recovered evidence," both police departments will jointly investigate the shootings with the Bureau of Alcohol, Tobacco, Firearms and Explosives, they said in a Sunday news release.
Among the similarities, .22 caliber shell cases were found at all the crime scenes, Essig said. A gun has not been recovered in the shootings, D.C. and New York police said.
The first shootings occurred in Washington on March 3, 8 and 9. The victim found on March 9 was discovered by police when they were responding to a tent fire. He succumbed to stab and gunshot wounds, according to an autopsy.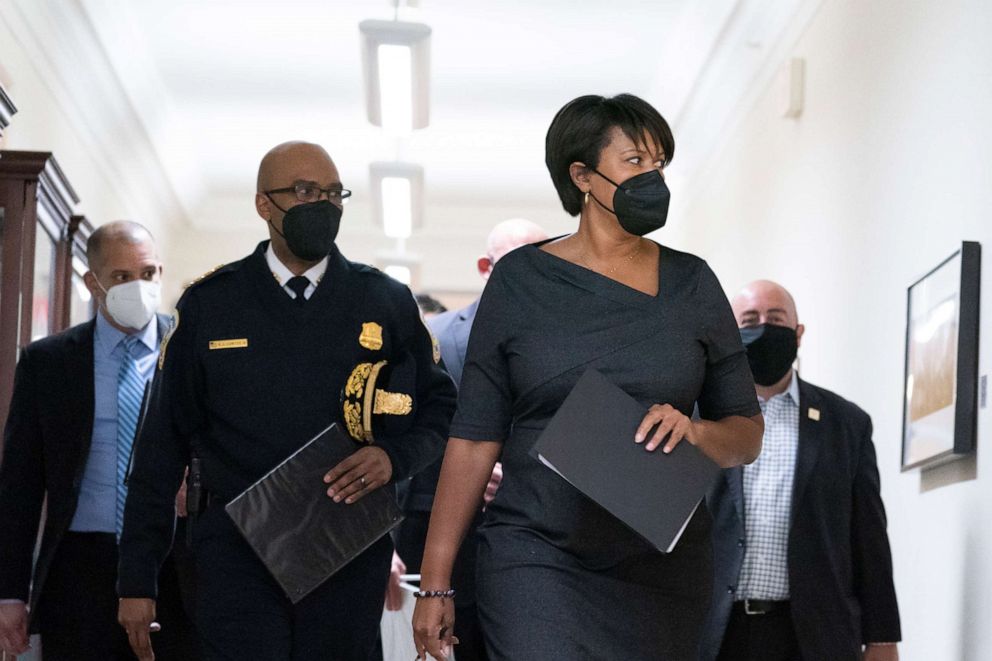 The two shootings in New York occurred on March 12 in Manhattan, police said. One man suffered a non-life-threatening injury to the forearm, while another man was killed after the suspect fired multiple rounds, Essig said. Both victims were shot while they were sleeping by a man wearing all black, he said.
NYPD Police Commissioner Keechant Sewell and MPD Chief Contee said in the news release that they are committed to safety for homeless individuals and to finding the suspect in the shootings.
"Our homeless population is one of our most vulnerable and an individual preying on them as they sleep is an exceptionally heinous crime," Sewell said in a statement.
"We are committed to sharing every investigative path, clue and piece of evidence with our law enforcement partners to bring this investigation to a swift conclusion and the individual behind these vicious crimes to justice," Contee said.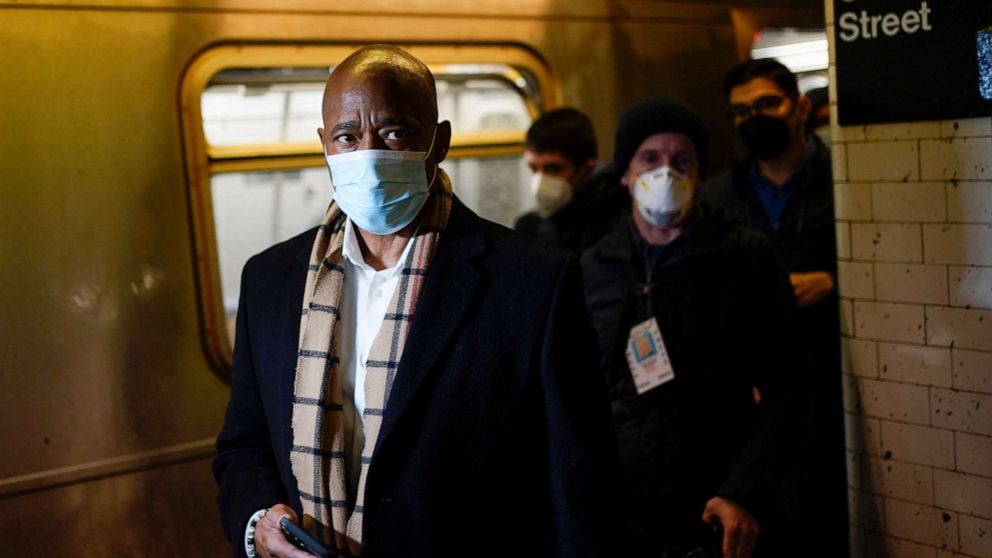 Both communities "are heartbroken and disturbed by these heinous crimes in which an individual has been targeting some of our most vulnerable residents," Adams and Bowser said in a statement on Sunday.
"It is heartbreaking and tragic to know that in addition to all the dangers that unsheltered residents face, we now have a cold-blooded killer on the loose, but we are certain that we will get the suspect off the street and into police custody," they said.
The mayors said they spoke on Sunday about their cities working together on the investigation.
No other cities have come forward to say they may think the suspect is connected to any other crimes. Essig told reporters Tuesday that the NYPD also had a conference call with "all major police chiefs throughout the country."
"We advised them of what we had, to be aware of this and look at their cases," he said.
ABC News' Aaron Katersky, Joshua Hoyos, Beatrice Peterson, Chad Murray and Meredith Deliso contributed to this report.