— -- In the never-before-seen police video obtained exclusively by ABC News, an undercover law enforcement agent posing as an alleged hit man's brother approaches Donna Adelson, the ex-mother-in-law of slain Florida State University law professor Dan Markel, to cryptically ask her about his murder.
The agent, who appears as a bearded man, approaches Adelson on the street in South Florida, claiming he knows about alleged hit man Luis Rivera's involvement in Markel's death and he wants money.
"I wanted to let you know that my brother… he helped your family with this problem your family had up north," the man is heard telling Donna Adelson in the video. "He's going through some rough times and I want to make sure that you take care of what he's going through."
"You're scaring me," Adelson says in the video. "I don't know what you're talking about."
The video shows the man handing over an envelope to Adelson that police say contained a press release about Markel's death, a phone number and a demand for $5,000, before he walks away.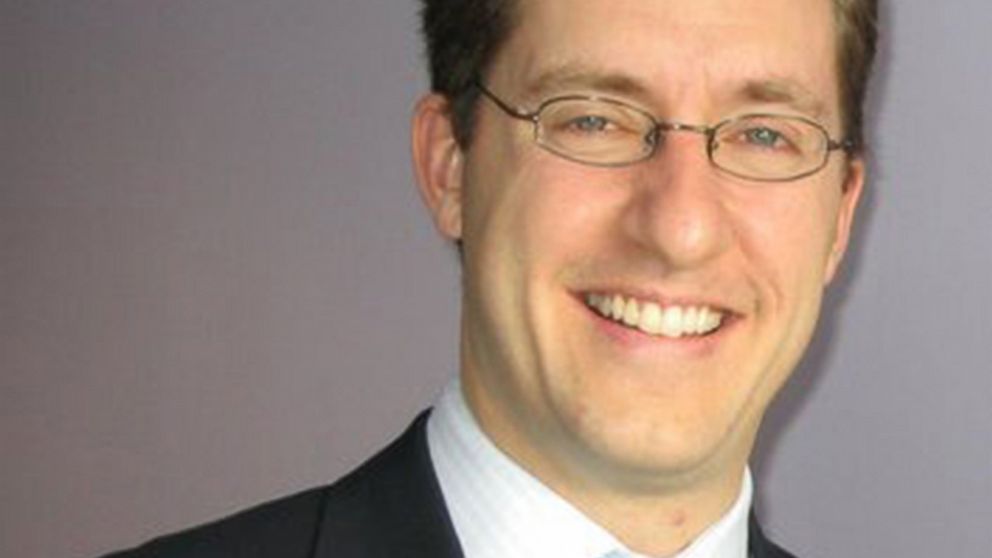 Markel was killed on the morning of July 18, 2014. A prominent professor with a national reputation for provocative legal scholarship, he was shot in the head twice just as he pulled his car into the garage of his Tallahassee home. He died hours later in a local hospital.
Donna Adelson's daughter Wendi Adelson, who at the time was also an FSU law professor, and Markel had been through a bitter divorce that was finalized in 2013. Prior to the settlement, Markel had successfully fought Wendi's attempt to move with their two young sons to South Florida for a new job and to be closer to her family.
Adelson's parents and her brother, Charlie Adelson, run a successful dentistry practice in Broward County.
Earlier this year, Tallahassee police arrested Sigfredo Garcia and Luis Rivera, two South Florida men with criminal histories, and charged them in Markel's killing. They are scheduled for separate trials later this year. Both have entered not guilty pleas.
No one in the Adelson family has been charged in connection with Markel's killing, but police say the undercover agent's encounter with Donna Adelson set off a flurry of jittery phone calls among Donna and Charlie Adelson, Garcia and Katherine Magbanua, who is Charlie Adelson's ex-girlfriend and the mother of Garcia's two children.
Magbanua, police alleged, was the person "who facilitated the homicide, in that she is the link between Charlie Adelson and the shooters." She has not been charged and an attorney for Magbanua has not responded to ABC News' requests for comment.
Garcia's attorney said the undercover operation smacks of desperation.
"Why would they do something like this? Because they want to catch lightning in a bottle, because they don't have that yet," Garcia's defense attorney, Saam Zaneneh, told "20/20."
At the time police charged the alleged hit men Garcia and Rivera, they also recommended first-degree murder charges against Charlie Adelson and Magbanua, but prosecutors have so far declined to pursue those charges.
In an interview with the Tallahassee Democrat last week, State Attorney William Meggs called the police evidence against Charlie Adelson and Magbanua "speculation."
"If they believe somebody said something, and we're supposed to adopt what an officer thinks and arrest somebody, that's not the way it works," Meggs told the paper.
But late Friday, just hours before "20/20" was set to broadcast the undercover video, Meggs issued a new statement on the Markel case, calling it "... an ongoing criminal investigation that will continue until all avenues have been exhausted and all those involved are held responsible. No statement by this office should be misunderstood as communicating anything to the contrary."
In a probable cause affidavit made public in June regarding Markel's death, police allege that Garcia and Rivera were "enlisted to commit this egregious act" and that police believe the motive for the killing "stemmed from the desperate desire of the Adelson family to relocate Wendi and the children to South Florida, along with the pending court hearing that might have impacted their access to the grandchildren."
After the divorce, Wendi Adelson's request to take her children out of Tallahassee was denied by the court, and she and Markel continued to spar over financial issues and his contention that she had not been abiding by the terms of their parenting agreements. In the months just prior to his killing, Markel alleged that Wendi Adelson's mother Donna Adelson was making disparaging remarks about him in front of his sons.
His motion seeking to limit his ex-mother-in-law's unsupervised interaction with the children was pending before the court at the time of his death.
Wendi Adelson's attorney John Lauro declined to comment for this report. Charlie Adelson's attorney David Oscar Markus told ABC News in a statement:
"[State Attorney William] Meggs has spent the past 40 years as a prosecutor, with 30 years as State Attorney, and before that was a decorated police officer. He is one of the most experienced State Attorneys in the nation and he knows probable cause when he sees it. We are thankful that he faithfully and honorably fulfilled his duties and did not approve this document, which amounted to no more than simple speculation after a truly exhaustive investigation."
ABC News' Lauren Pearle contributed to this report