Pounding Rain and Severe Storms Head Northeast
Flooding rain and strong storms are targeting the Northeast
— -- Over half a foot of rain fell in the Detroit area yesterday causing historic flash flooding across the city. At Detroit Metropolitan Airport a record 4.57" of rain fell, making it the second-wettest day in Detroit history, according to records dating back to 1871.
The Michigan Department of Transportation said that portions of nearly all major freeways in Southeastern Michigan had closed. Water was so deep, up to 14 feet in some places, that Michigan State Police were on the lookout for submerged cars and stranded drivers.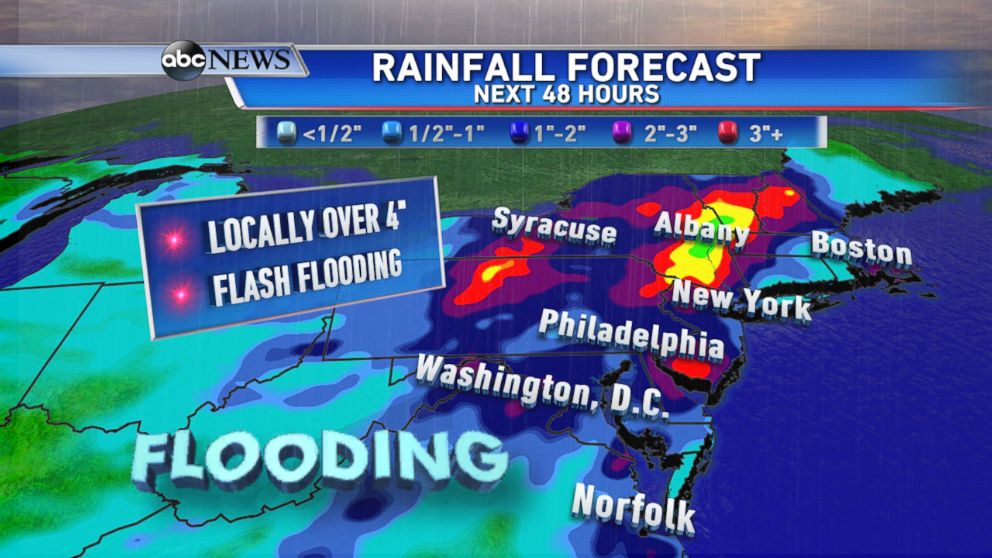 Now these storms producing extreme rain are marching east to parts of the Mid-Atlantic and Northeast. The National Weather Service has posted Flash Flood Watches from West Virginia to Maine, in preparation for heavy downpours and rainfall rates of 2" per hour.
Some areas are forecasted to receive over 4" of rain today through Wednesday night, which puts out the risk for widespread flooding.
Storm Drenches Japan; 1 Dead, Dozens hurt
WATCH: Is Anyone Really Safe from Lightning?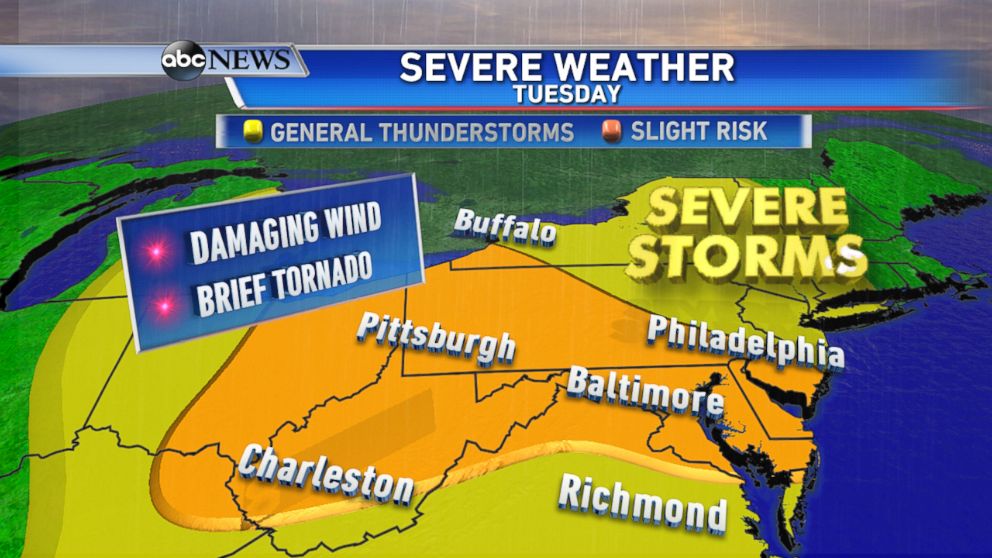 It's not just the rain, but severe thunderstorms are expected to fire up along the cold front from Ohio to Delaware Tuesday afternoon and evening. These storms bring the threat of winds in excess of 60 mph, hail, and even a brief tornado.
Airports in the Northeast are already experiencing delays, and some airlines are allowing passengers to reschedule their flights to avoid delays and cancellations due to the severe weather.