— -- The owners of the first of three Powerball jackpot winning tickets have been publicly confirmed as John and Lisa Robinson.
Their winning ticket was purchased at Naifeh's Food Mart in the small town of Munford, Tennessee.
The Robinsons, who live in Munford, said they will be taking the lump cash payout which equates to $328 million.
"We're going to take the lump sum, because we're not guaranteed tomorrow," Robinson said. "We just wanted a little big piece of the pie. Now we're real grateful we got the big piece of the pie."
The couple's daughter and their dog Abby were by their side when they went to the lottery headquarters.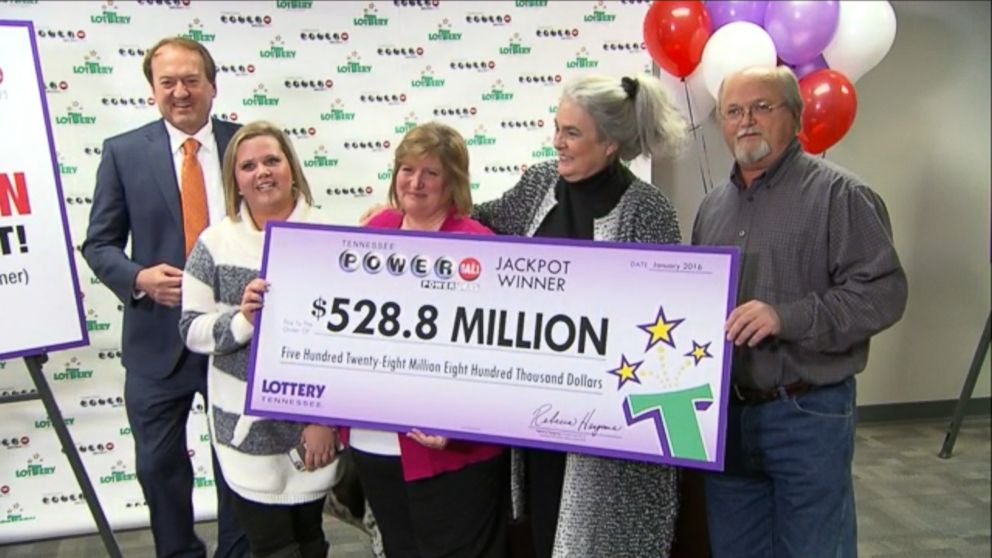 Lisa Robinson, 53, was the one to first realize they had a winning ticket on Wednesday night. "I was running down the hallway screaming and crying," she said.
"Long story short, he looked at them three or four times and said, 'Baby, I think these are the right numbers,'" she said.
Both John, 58, and Lisa Robinson confirmed that they plan on continuing to work at their jobs. They said the first thing they will do is pay off their daughter's student loans.
When asked whether they planned to buy a big house, they said they have no interest. "I never wanted that in the past. I don't want that now," Lisa Robinson said.
The other two winning tickets were sold separately at a 7-Eleven in Chino Hills, California, and a Publix in Melbourne, Florida. Neither of the owners of those tickets has come forward to claim the prize money.
The jackpot was $1.58 billion, and each winner will be entitled to a $528,800,000 share if they choose the annuitized version. If they opt for the cash payout, they will receive $327,835,000 before taxes, according to Rebecca Hargrove, the president and CEO of the Tennessee lottery.