— -- President Obama had an adventurous day in Alaska.
The president – who's visiting the 49th state to address global warming – went for a hike before taking a tour of Kenai Fjords National Park, witnessing Alaska's natural beauty.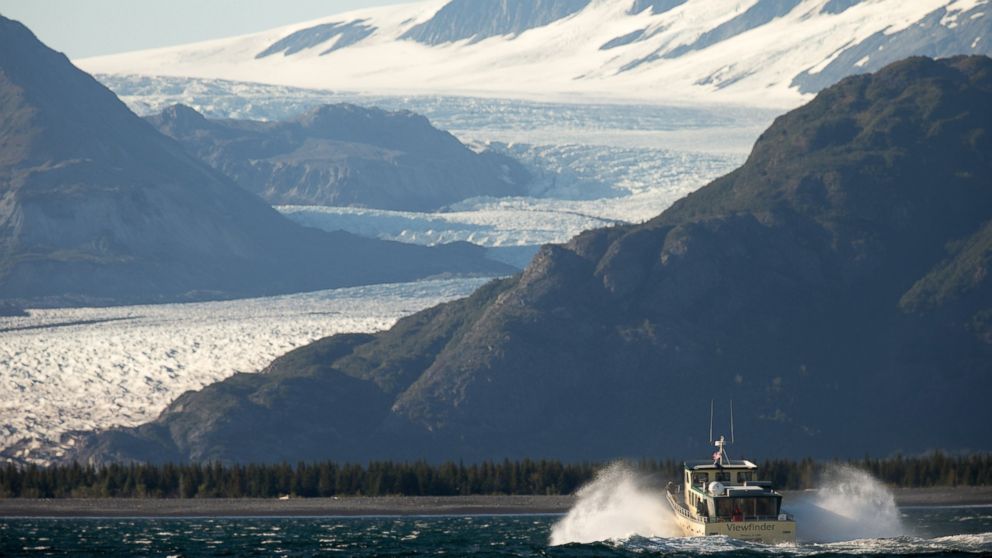 Heading out into the bay, past Godwin Glacier, the president saw Dall's porpoises, Steller Sea lions and black-legged kittiwakes, a type of gull.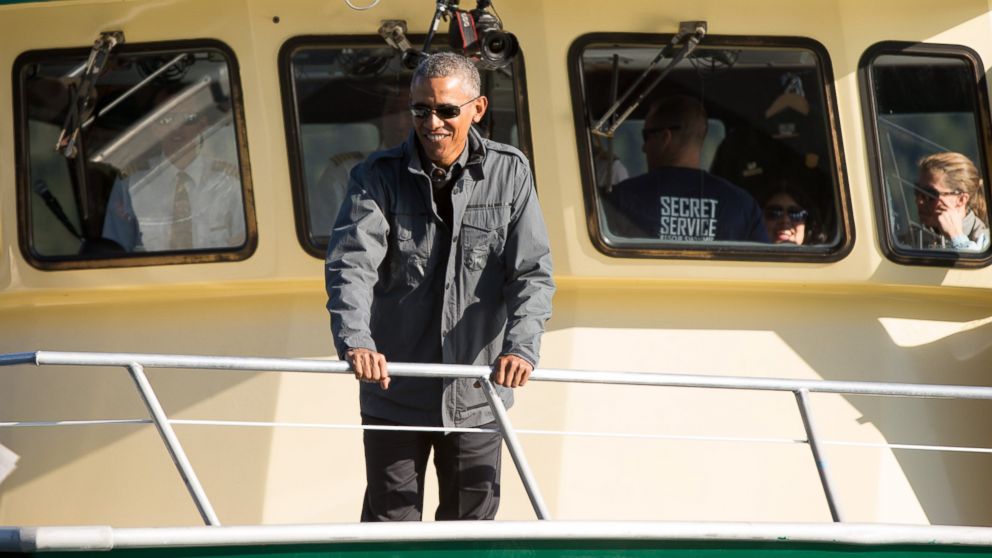 Obama, riding in Coast Guard Cutter "Viewfinder," yelled to the nearby press, explaining an option for his post-White House plans: "After the presidency you might see me in one of those little cabins over there," he said.
Throughout Resurrection Bay, he saw Bear Glacier—the longest glacier in Kenai Fjords, despite retreating 2.2 miles in the last 15 years. He also saw three cirque glaciers, which are no longer connected to an ice field.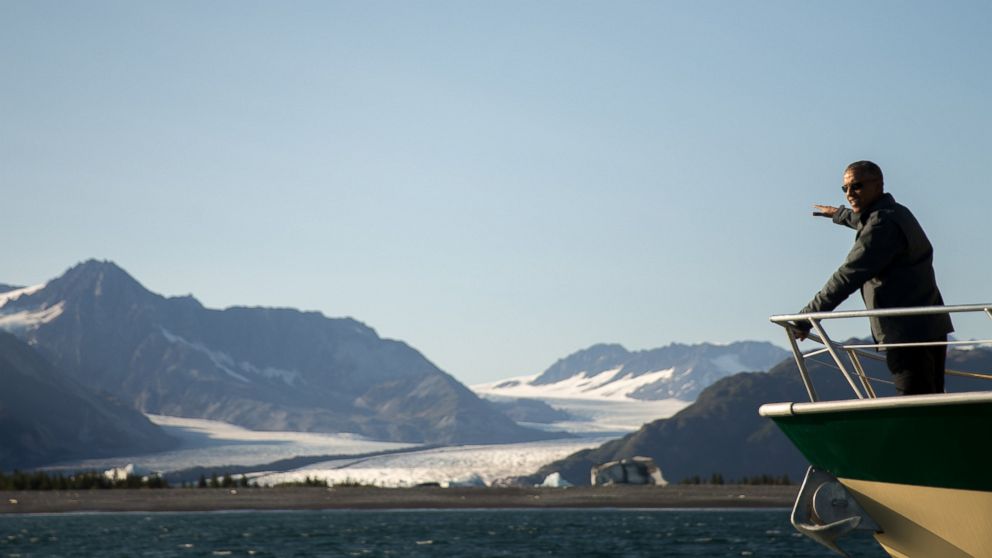 On the bow of the boat, the president said the view was "spectacular." He highlighted the melting of the glaciers along the way.
"The iceberg is sitting in a lake," Obama said. "Periodically the icebergs break off from the glacier. Each one is the size of a Costco."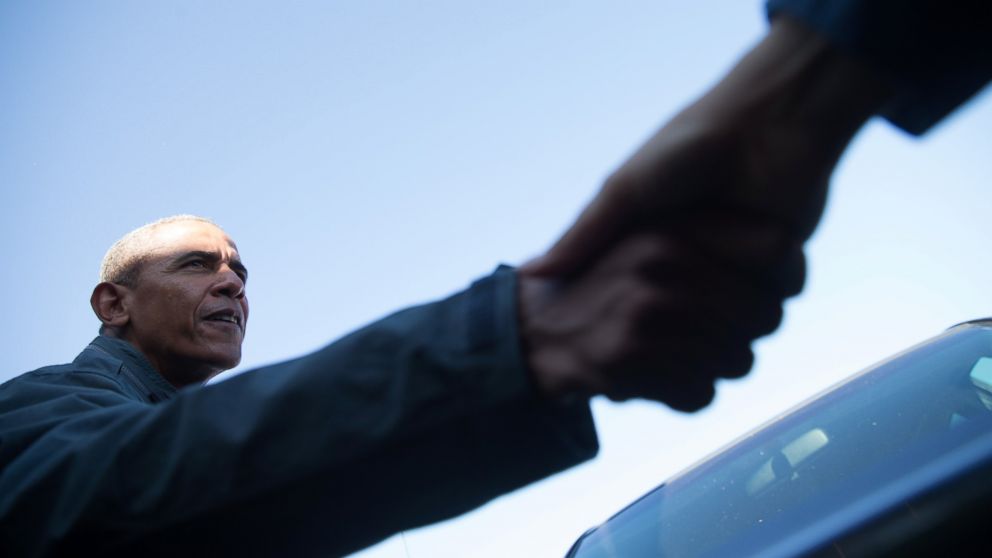 Earlier, at Exit glacier, the president walked past brown and white signs that notate the year the glacier reached that point. The glacier has receded 1.25 miles in the past 200 years, and is the only glacier accessible by car and foot in Kanai National Park.
Pointing to the signs, the president addressed the speed at which glacier retreats is accelerating.
"It is spectacular, though," he said pausing to glance back at the view. "We want to make sure our grandkids can see it."