— -- Virtual reality is getting the presidential treatment.
In honor of the centennial celebration of the National Park Service, President Obama is set to make his virtual-reality debut in a video filmed on his family's visit to Yosemite Valley in June.
In a partnership between National Geographic and the virtual-reality company Oculus, viewers get an up-close 3-D, 360-degree experience to bask in some of the country's most scenic views with its most powerful occupant. The piece was directed and produced by Felix & Paul Studios, which was the creative lead behind the experience and used its own technology to shoot and edit the piece.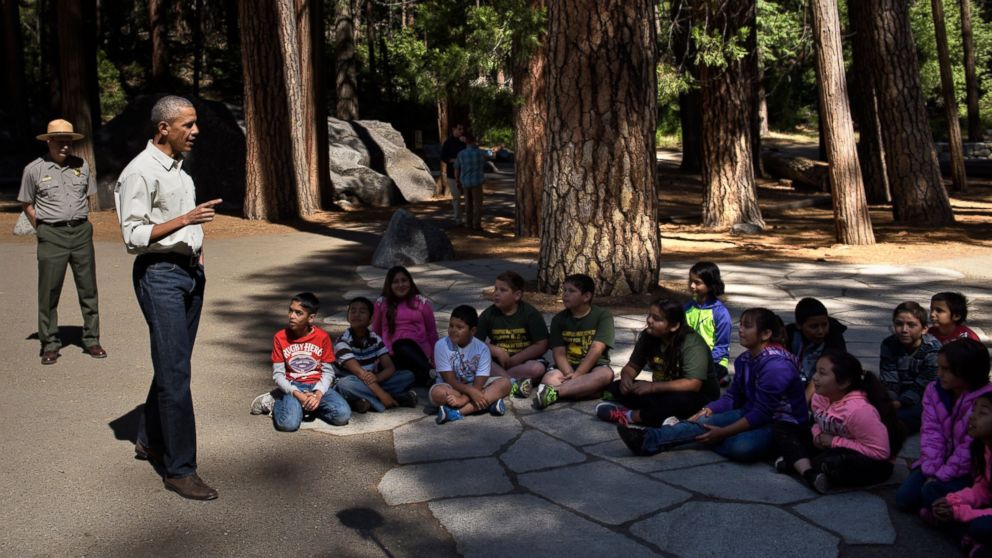 In a Facebook post Thursday, Obama called Yosemite "one of the most stunning places I've ever been."
"I get to share that experience with you -- in a 360 degree view," he noted. "Thanks to some high-tech virtual reality cameras, you can stand amid Yosemite's giant sequoia groves or float on Mirror Lake in a canoe. I checked this out for the first time yesterday. It was pretty surreal, like being transported back into the park."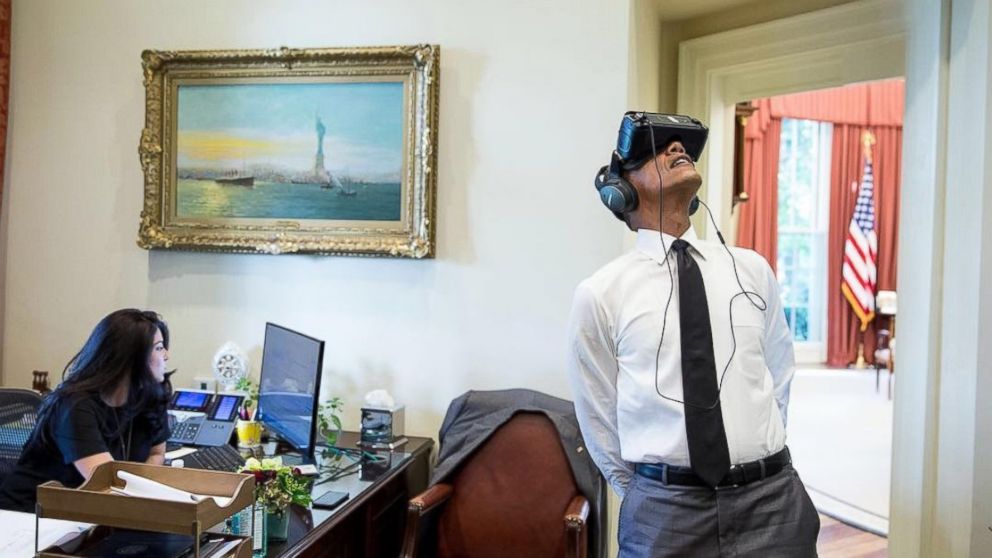 Obama narrates portions of the video, describing the importance of national parks to generations of Americans. He is also shown talking with a park ranger, joking with a group of children and standing on a bridge with the first daughters and the first lady.
But the Secret Service is notably absent from the videos. That's because the agents were instructed to hide behind trees in the park, a White House official told ABC News.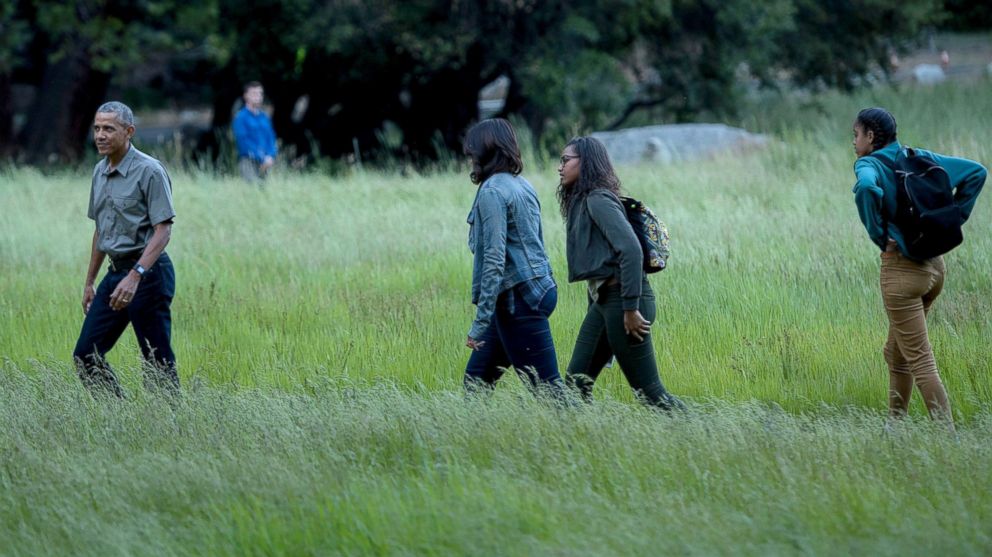 The video, available to download for Oculus users, is also up for viewing in 2-D format on National Geographic's Facebook page. Watch here on your mobile device.