New York prosecutors said Thursday they will not pursue a grand jury indictment at this time against a father whose 1-year-old twins sweltered to death when he mistakenly left them for eight hours in his car on a hot day, officials said.
Juan Rodriguez, 39, a licensed clinical social worker, had already pleaded not guilty to charges of manslaughter in the deaths of his children Luna and Phoenix on Friday afternoon.
But the Bronx District Attorney's office said Thursday it is adjourning the case against Rodriguez and will not convene a grand jury at this time to pursue an indictment.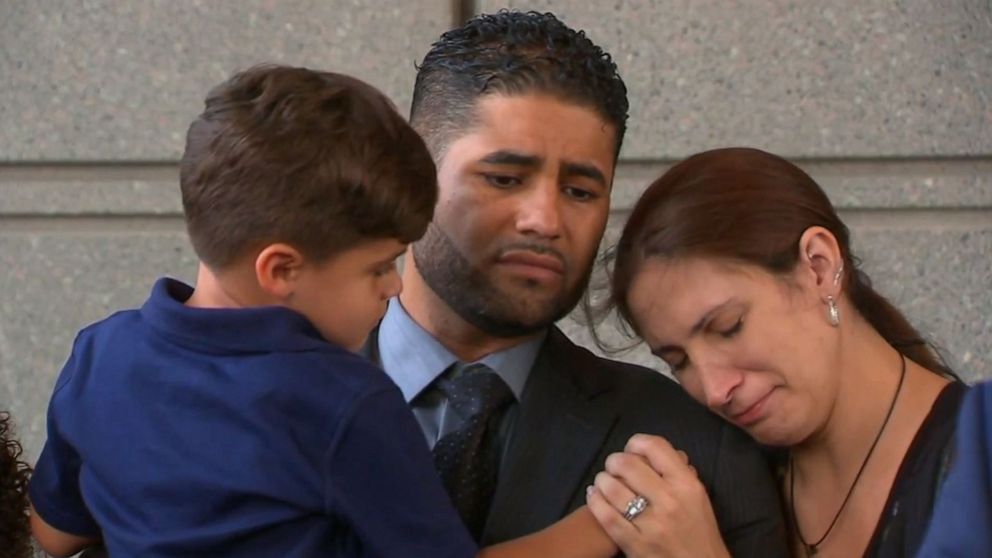 Rodriguez appeared in court at the Bronx Hall of Justice with his wife, Marissa, and their 4-year-old son.
Prosecutors said they have decided to put off presenting evidence to a grand jury, pending further investigation. Rodriguez was ordered to return to court for another hearing on Aug. 27.
During a news conference following Thursday's court appearance, Rodriguez's attorney, Joey Jackson, issued an appeal to Bronx District Attorney Darcel D. Clark to show his client mercy, saying that Rodriguez has been truthful with investigators and "has nothing to harbor and hide other than misery and sorrow."
"We're appealing to her sense of justice to do what we believe to be the right thing, and that is to dismiss these charges," Jackson said. "We understand that they will continue to evaluate all aspects of the case and we welcome their evaluation of that. We believe that at the conclusion of them evaluating all the facts, all the evidence and everything in this case, they will come to the conclusion that this was a horrible tragedy."
Rodriguez of Rockland County, just north of New York City, dropped his 4-year-old son off at a home in Westchester, New York, on Friday before driving to work at James J. Peters VA Medical Center in the Bronx, police said. He told police he forgot his infant twins were strapped into their rear-facing car seats when he arrived for work at 8 a.m.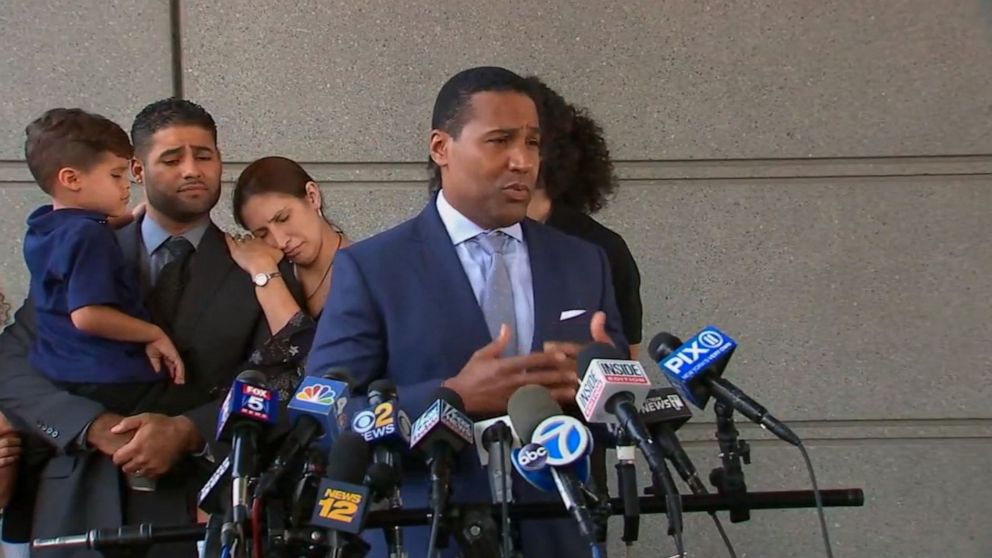 When he returned to his car eight hours later to drive home, he "observed Luna and Phoenix ... strapped into their car seats, not moving, not breathing and both children appeared lifeless," according to a criminal complaint.
Rodriguez pulled over and desperately screamed for help, but the children were pronounced dead on the scene at 4:10 p.m.
Temperatures reached near 90 degrees in New York City on Friday. The city medical examiner's office determined that the children's body temperatures were 108 degrees when they were found, according to the criminal complaint.
Following the tragedy, Marissa Rodriguez, released a statement, calling her husband a "good person and a great father."
"I know he would've never done anything to hurt our children intentionally," Marissa Rodriguez said in her statement. "I will never get over this loss and I know he will never forgive himself for this mistake."
She added: "This was a horrific accident, and I need him by my side to go through this together. Luna and Phoenix will always live in our hearts and memories and we are working hard to come to terms with what happened. We need to grieve, be strong, and be present for our other children."
Jackson said Thursday that he has reached out to the speaker of the New York State Assembly on behalf of the parents, who want to work with state lawmakers on legislation requiring auto manufacturers to come up with a mechanism to alert people that children are in car seats before they exit their vehicles.
"Mr. Rodriguez and his family will certainly be dedicating their lives to the cause of assuring this does not happen to anyone else," Jackson said.
There were a record 52 hot car deaths of children in the United States last year, according to the national nonprofit group KidsAndCars.org. At least 24 children have died in hot cars across the country so far this year, the nonprofit said.
"I want to mention to everyone that this is not exclusive to New York," Jackson said. "This has happened throughout the country. My client and his family will be working with the legislature when they gain the strength to do so in ensuring that other people are protected."