Members of the Omega Psi Phi fraternity rallied at a Starbucks in Philadelphia on Sunday after their fraternity brother, Rashon Nelson, was arrested there earlier this month in an incident the city's mayor called an example of racial profiling.
More than 100 fraternity members and supporters attended the "Rally Against Racial Injustice" on Sunday afternoon, held near the downtown Philadelphia Starbucks where Nelson and his friend, Donte Robinson, were arrested on April 12 after the store's manager asked them to leave because they hadn't purchased anything.
Starbucks apologized to the men in a statement last week, saying it was learning more about what it "did wrong" and was willing to take the necessary steps "to fix it," according to a statement.
The company said it would close all of its U.S. stores and corporate offices on May 29 to train employees against racial bias in the wake of the incident, but city officials at Sunday's rally said that's not enough.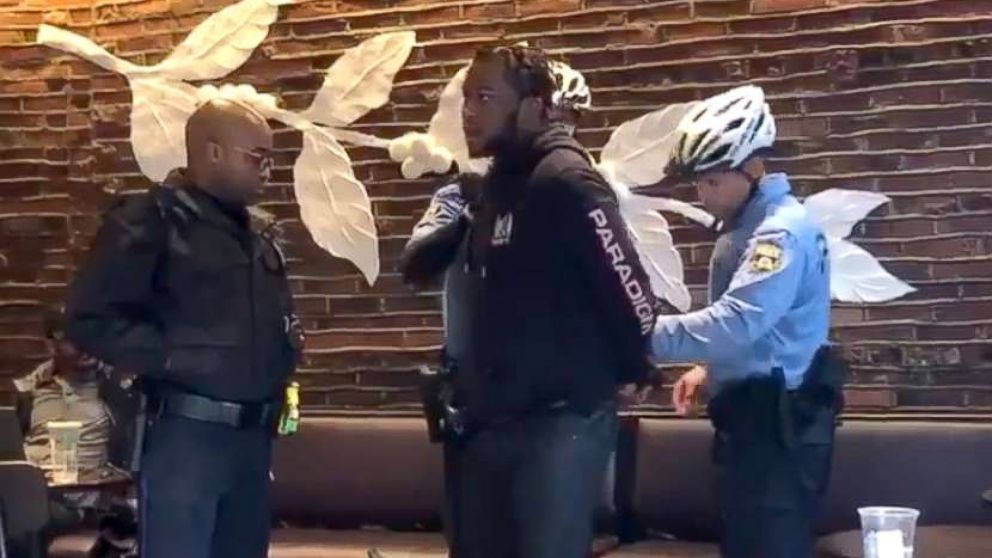 "The actions of the Starbucks corporation are totally unacceptable," Philadelphia Councilman Kenyatta Johnson told protesters Sunday. "We know they said they're going to move forward and specifically focus on a training that deals with unconscious bias, but that's a one-day training.
"We want to see how they're going to change their culture as it relates to racial insensitivity and also diversity and inclusion as it relates to making sure that everyone who comes to a Starbucks store that lives in the city of Philadelphia should feel welcome," he added.
He said the the men, who were waiting for a third person to arrive for a business meeting, were "in the right place focusing on doing the right things with their lives," but they were still seen as a threat.
They should not have been subjected to "racial profiling," Johnson said. He thanked the Omega Psi Phi fraternity "for stepping up to the plate and making sure the world sees that African-American men are not are not a threat to society."
Grand Basileus Antonio Knox, Omega Psi Phi's national leader, applauded the company for its apology, but he said it's time for Starbucks, and other major companies, to realize discrimination is wrong.
"Now is the time. It's no longer acceptable to allow and to be comfortable to discriminate against our young men and women," Knox said. "The strength of this country depends on us being able to work together as one."
Knox, who said the goal of the event was to mobilize supporters, urged minorities and disadvantaged people to use their voting and economic power to affect change.
"It must be known that we will not invest in companies that will not treat us as they treat everybody else," Knox said. "Starbucks has an opportunity, and so far it appears that they are going to do the right thing, but it won't stop with one-day training. They know that.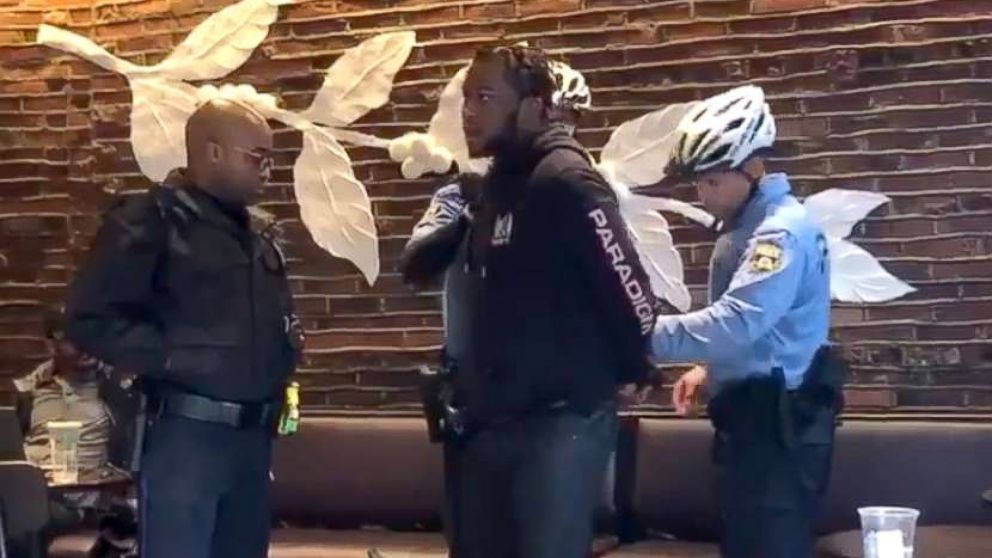 "But what we're asking is that Starbucks joins us and allow us to work together to create this change all over because it's not just that one corporation."
Nelson and Robinson, both 23, told ABC News' "Good Morning America" last week that the white manager of the Starbucks called the police on them two minutes after they arrived at the store and Nelson was denied the access code for the restroom because he hadn't made a purchase. The men said that when police arrived they were told they had to leave the store. When they refused to leave, they were arrested.
Starbucks apologized for the ordeal and agreed to engage in mediation with Nelson and Robinson, according to their lawyer, Stewart Cohen.
"Starbucks holds itself open as a place for people to meet and to have public conversations; those are words from their website," Cohen told ABC News. "The apologies are fine, but what we need to do is have some action by Starbucks with respect to this situation. There has to be real and meaningful discussions."
ABC News' Bill Hutchinson contributed to this report.