Protests rocked Sacramento for a second time in 24 hours in the wake of the police killing of an unarmed black man.
Hundreds of demonstrators calling for justice in the fatal shooting last weekend of 22-year-old Stephon Clark marched for hours and blocked traffic near the California state capitol building on Friday afternoon, according to ABC station KGO.
Protesters at one point came face to face with officers clad in riot gear and began chanting "Stephon Clark."
"It is indoctrinated into their bloodstream to fear us," said Rev. Brian Levingston, who was among the unofficial organizers of the protest. "But today we stand right now to tell you we are human beings and the United States of America -- this is our country."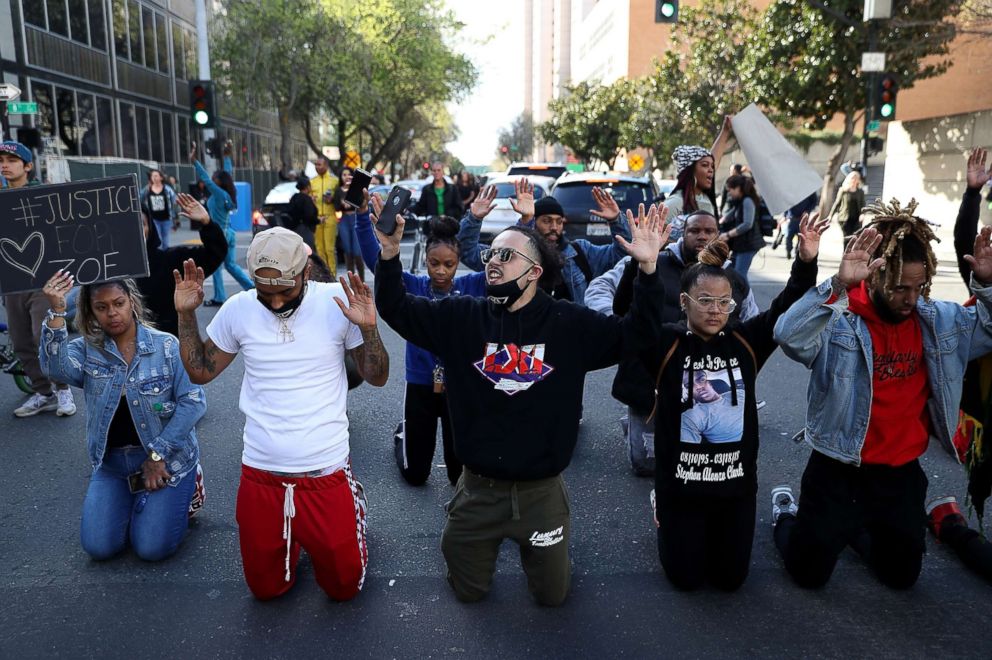 Demonstrations continued across downtown Sacramento throughout the afternoon and into the night, eventually ending around 9 p.m.
Friday's protests followed demonstrations on Thursday, when hundreds of people gathered outside a sports arena where the NBA team, the Sacramento Kings, were set to play against the Atlanta Hawks, causing a lengthy delay to the start of a scheduled game.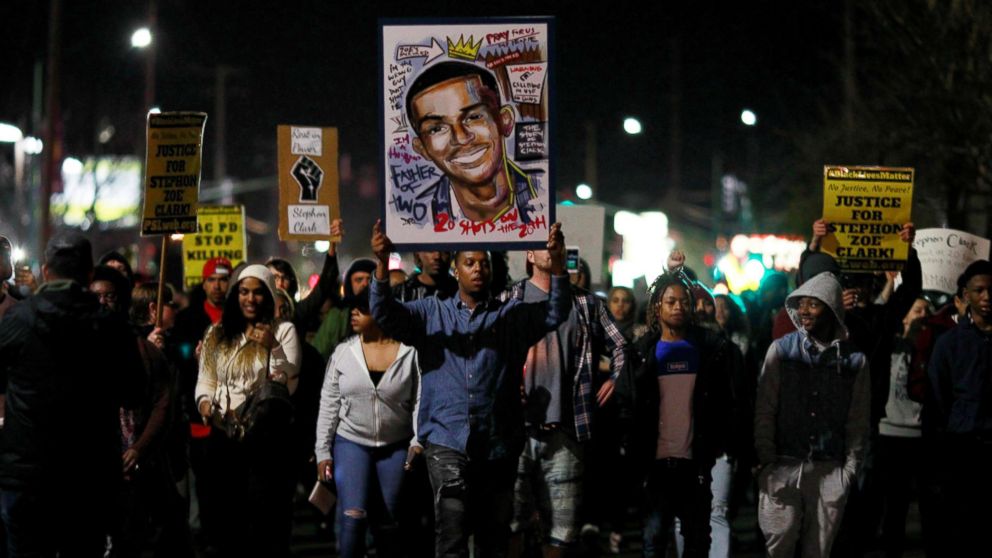 The demonstrations were ignited by the Sacramento Police Department's release of body-camera and helicopter infrared footage of Clark's killing in his grandmother's backyard.
The officers were responding to reports of a black male breaking into a car and hiding in a backyard when they encountered Clark last Sunday night. Police said Clark advanced toward the responding officers while holding an object in his hand. Initially, police reported that Clark was armed with a gun, then with a "toolbar," but all that was found on him was a cellphone.
The footage shows Clark running from a neighbor's yard and onto his grandmother's property. Police are seen running down a driveway after Clark and taking cover at the edge of a building. The officers yell several times for Clark to stop and show them his hands before firing a barrage of gunshots.
Police fired 20 bullets at Clark, killing him.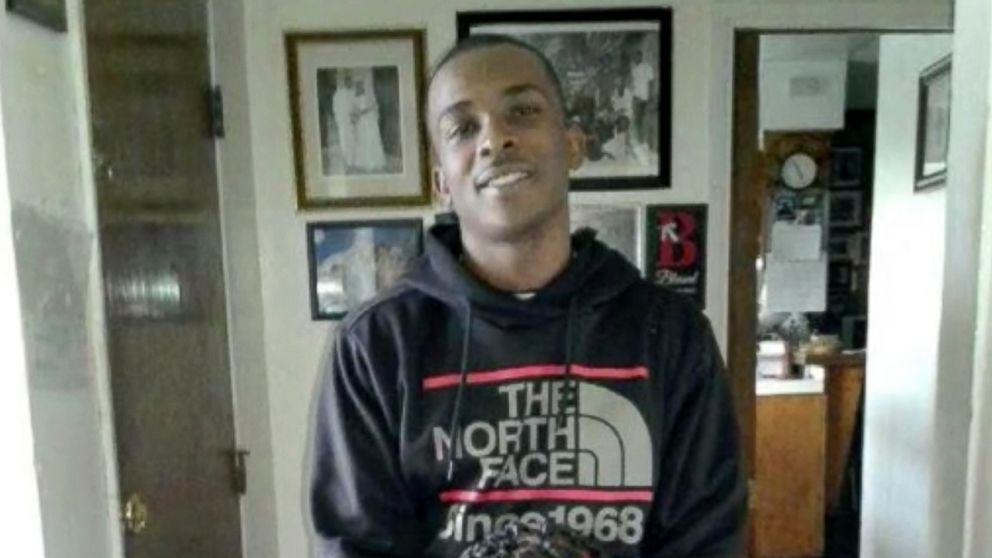 He was a father of a 1-year-old and a 3-year-old, according to his brother, Stevante Clark.
Both officers involved in the shooting are on paid administrative leave.
The fatal shooting came less than two years after the killing of Joseph Mann, another unarmed black man who was shot by Sacramento police in July 2016.
ABC News' Josiah Bates and Julia Jacobo contributed to this report.