— -- Residents in the mountain municipality of Morovis, Puerto Rico are still experiencing the intense effects of Hurricane Maria.
In the community of San Lorenzo within Morovis, people were severely affected when a crucial bridge linking them to the rest of the island was washed away during the storm and some have been without electricity for more than 100 days.
Maria slammed through the U.S. territory on September 20. Puerto Rico's Department of Public Safety has attributed 64 deaths to the hurricane. However, the official tally has come under scrutiny from the New York Times and others. This has prompted the Puerto Rico's governor to order a review and inspection of all the deaths that have taken place since Maria.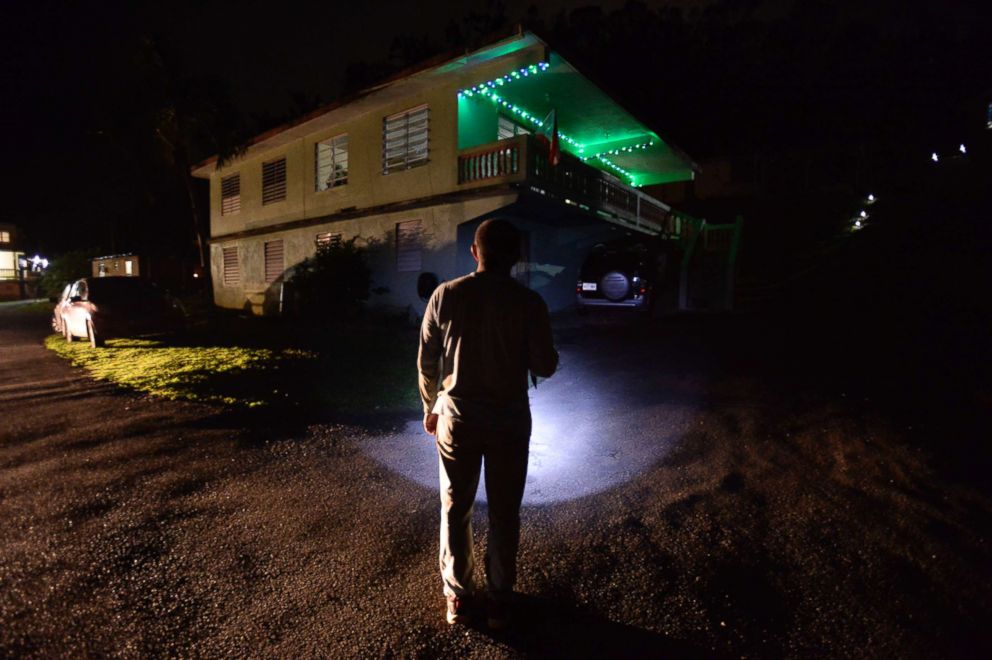 For lifelong resident Aglae Cruz, her daily routine has been a struggle.
"I've lived here 44 years. All my life. Every day is very difficult. Getting water. Living. It's very hard," Cruz told ABC News.
The community has been using a cable spanning the river that separates them from the island to transport people and supplies. ABC News followed a medical team from Bantiox Community Clinic based in Toa Baja as they prepared to reach San Lorenzo to provide aid. Their team made of doctors, nurses and non-medical volunteers traversed mountain roads only to encounter the raging river that keeps people isolated. The team traveled an additional two hours to get to the other side.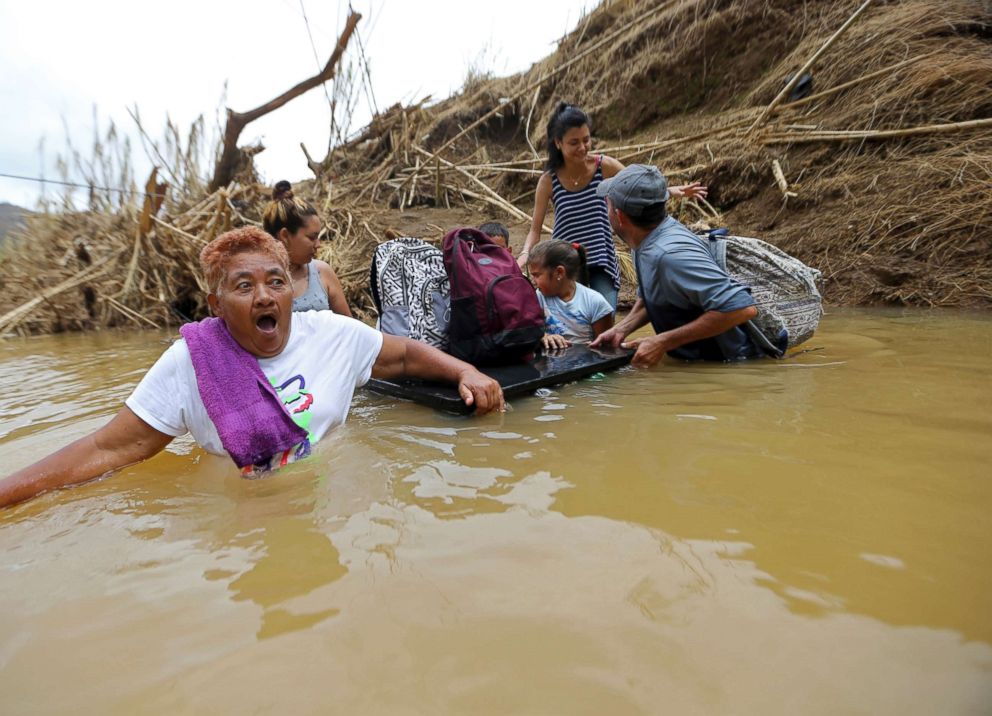 On Puerto Rico, tropical weather systems bring rain nearly every day, which makes crossing a river dangerous.
"Each time it rains, this is what's going to happen. They're going to be incommunicado. They won't be able to get out. If there's an emergency there, there's no way for an ambulance to get there. This is happening in a lot of places in Puerto Rico," said Dr. Jorge Gabriel Rosado of Bantiox Community Clinic.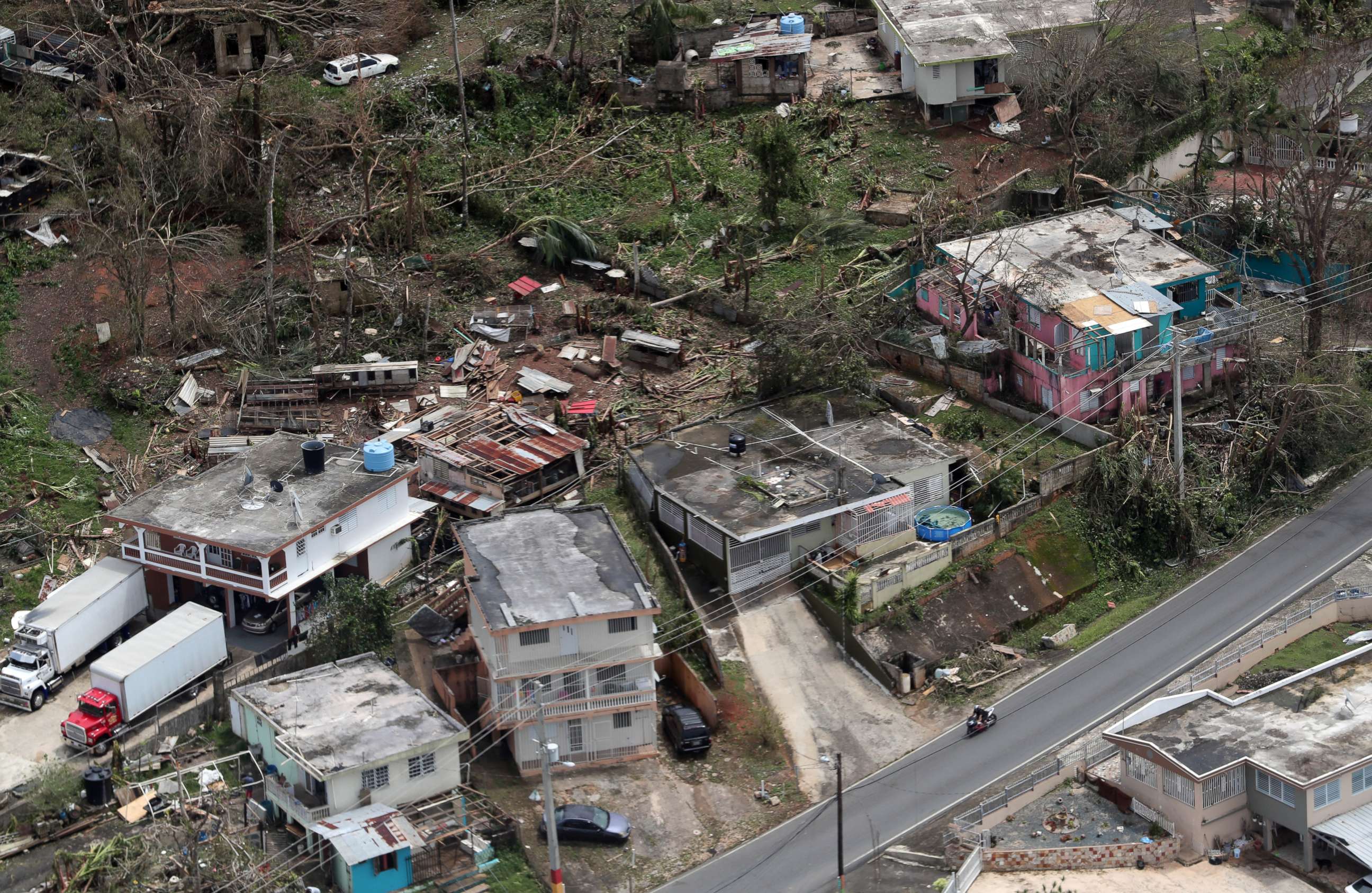 Once the team reached San Lorenzo, they met residents who had been going without prescriptions to treat chronic illnesses such as diabetes and hypertension.
Even though most of the people of Morovis are still without power, construction crews have begun work on a replacement bridge. Information on its estimated completion was not immediately available by Puerto Rico's Department of Transportation and Public Works.