— -- Call it a holiday miracle for what some have dubbed the "Charlie Brown Christmas tree" in Reading, Pennsylvania, now that the town, in the spirit of the season, has chosen to keep the tree in the main square despite its unsightliness.
The Mayor's Office and the City Council reversed an earlier decision to dispose of it after some townsfolk had complained about the missing branches.
"It doesn't look like what some believe is an appropriate Christmas tree," Reading's City Clerk Linda Kelleher told ABC News. "People have an image in their mind of what the right Christmas tree looks like."
But the town's "mixed reaction" included enough positive calls to sway city officials in the other direction, so the tree will stay.
"We had people supporting replacing the tree as long as the original tree was re-purposed," Kelleher told ABC News. "Apparently, the majority of people calling the mayor's office were saying, 'No, keep the tree.'"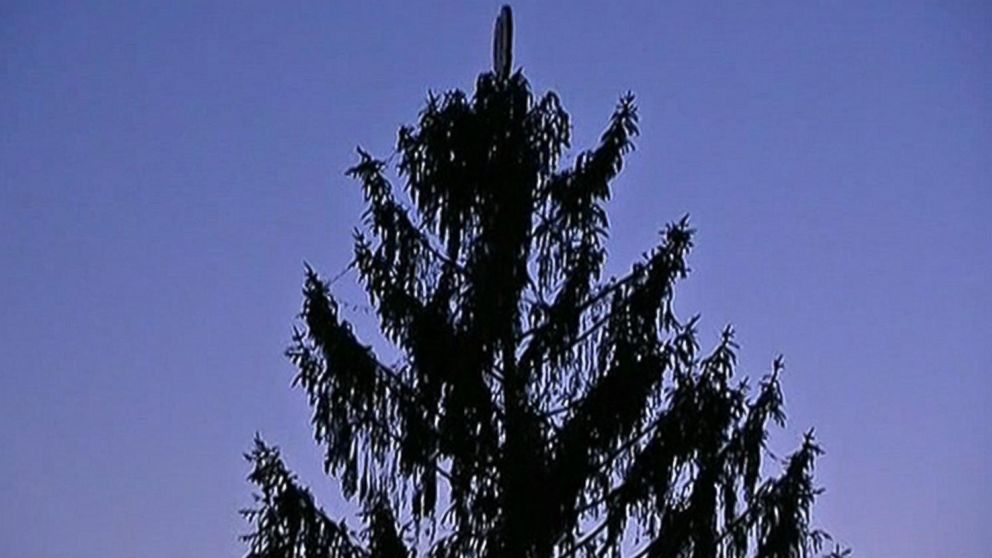 The 50-foot Norwegian pine was apparently a stand-in after the town was unable to collect both its original Christmas tree and its primary backup because of legal and landscape obstacles, respectively.
Instead, in addition to keeping the "Charlie Brown Christmas tree" in the main square, a 22-foot blue spruce will be installed at one of the city gateways. Over $1,000 was raised to purchase decorations for that tree. Decorating will take place Friday with the lighting ceremony Saturday.
"We're very excited about that," Kelleher told ABC News.
Vision Audi, a car dealership, had originally planned to buy the "Charlie Brown"-looking tree after the new one arrived. The city in preparation began the removal process from the main square Monday morning, stripping the tree of its ornaments and lights. Kelleher did not know whether or when the tree would be redecorated.
The Mayor's Office did not return calls for comment. No City Council members were available to comment.