Omarosa Manigault Newman has become persona non grata in Donald Trump's orbit after being a part of his universe for the past 14 years.
The allegations in the former White House adviser's tell-all book, including disparaging remarks about Trump's mental health, prompted the relationship to implode this week, with Trump calling her a host of names including "Wacky and Deranged," "a crazed, crying lowlife" and a "dog."
Things weren't always so nasty, however. Here's a timeline of the pair's public relationship:
2004 - The first season of "The Apprentice"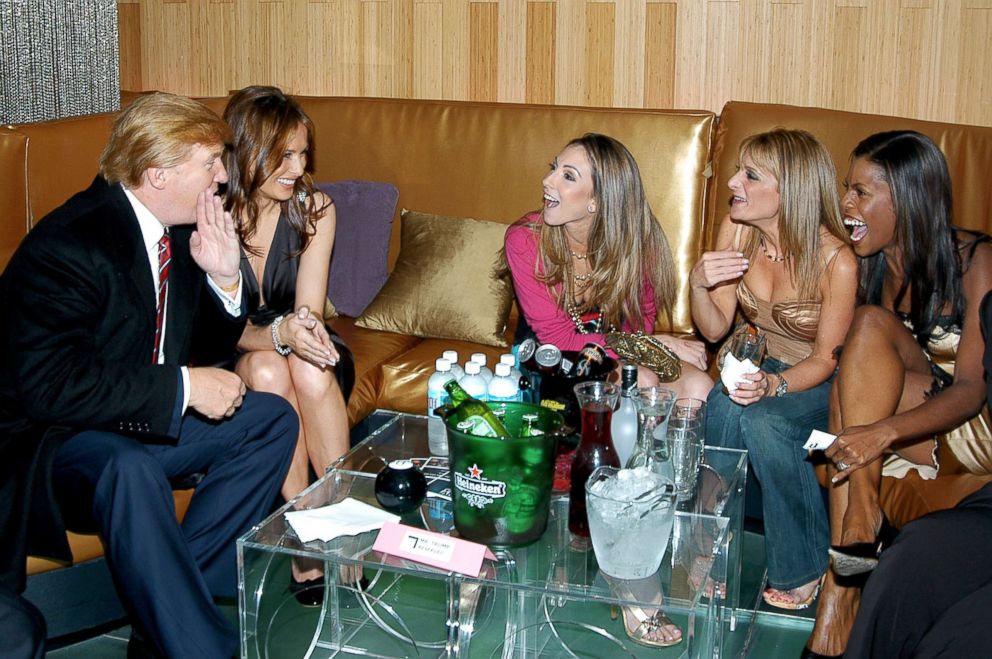 Manigault Newman developed her villainous persona during the first season of Trump's reality-TV show, where contestants vied to run one of Trump's companies.
She was one of the 16 contestants who participated and she lasted until the ninth week of the season when she was booted off the show.
Trump talked about Omarosa during the promotion of the show and in subsequent interviews, including one with Larry King in November of that year.
"I don't like excuses. And frankly, Omarosa had a lot of excuses, to put it mildly. But she's doing very well right now," Trump said. "That was one of the most popular firings. I mean, I had thousands and thousands of letters saying, 'Thank you, Mr. Trump.' But she was really -- I'll be honest, she seems like a very nice person on a personal basis. But she had some real problems with what she was doing."
2008 - Her first foray on "The Celebrity Apprentice"
The seventh series of "The Apprentice" had a different selling point as all of the contestants were celebrities, including actor Stephen Baldwin, former boxer Lennox Lewis, personality Piers Morgan and Omarosa.
She was kicked off in the 10th week of the season before reaching the end.
2010 - Another reality pairing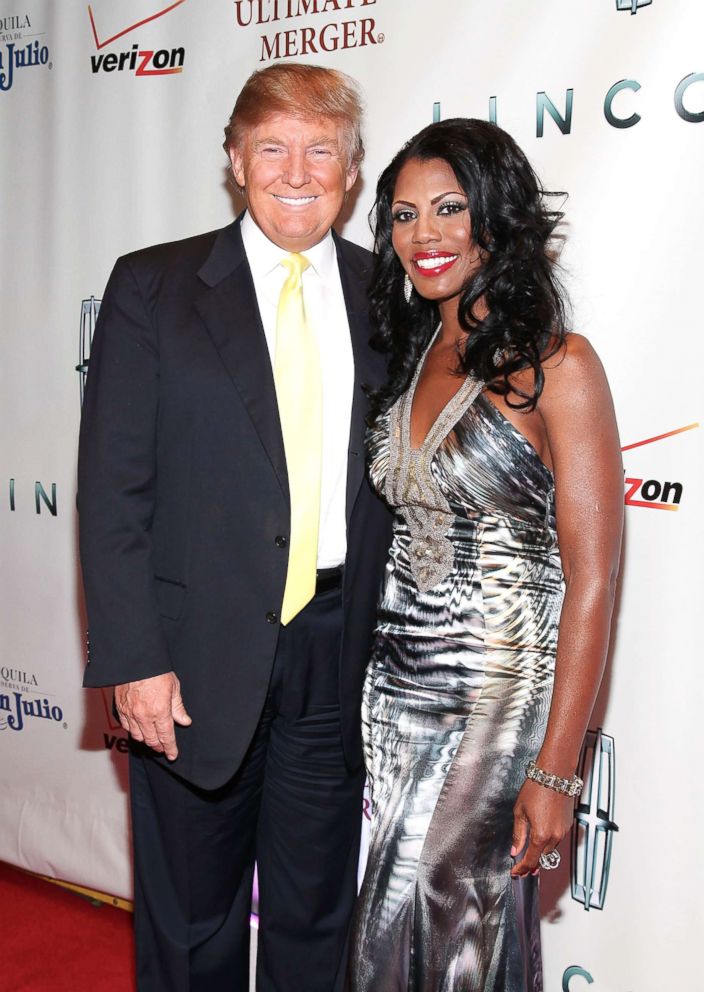 Trump and Omarosa continued their television partnership, this time with a brand new short-lived dating show series called "Donald J. Trump Presents the Ultimate Merger."
The crux of the first season was that there were 12 male contestants who vied for Omarosa's affections.
The man who ended up winning the competition was ultimately disqualified because he was legally separated, and therefore still married, according to a reality-television blog.
Omarosa did not end up coupling up with any of the contestants but, by the time the series finale ended, she had already begun publicly dating actor Michael Clarke Duncan.
She and Duncan were engaged at the time of his 2012 death. He had a heart attack in July of that year and remained in the hospital for two months after the attack. He died Sept. 3, 2012.
2013 - Back on "Celebrity Apprentice"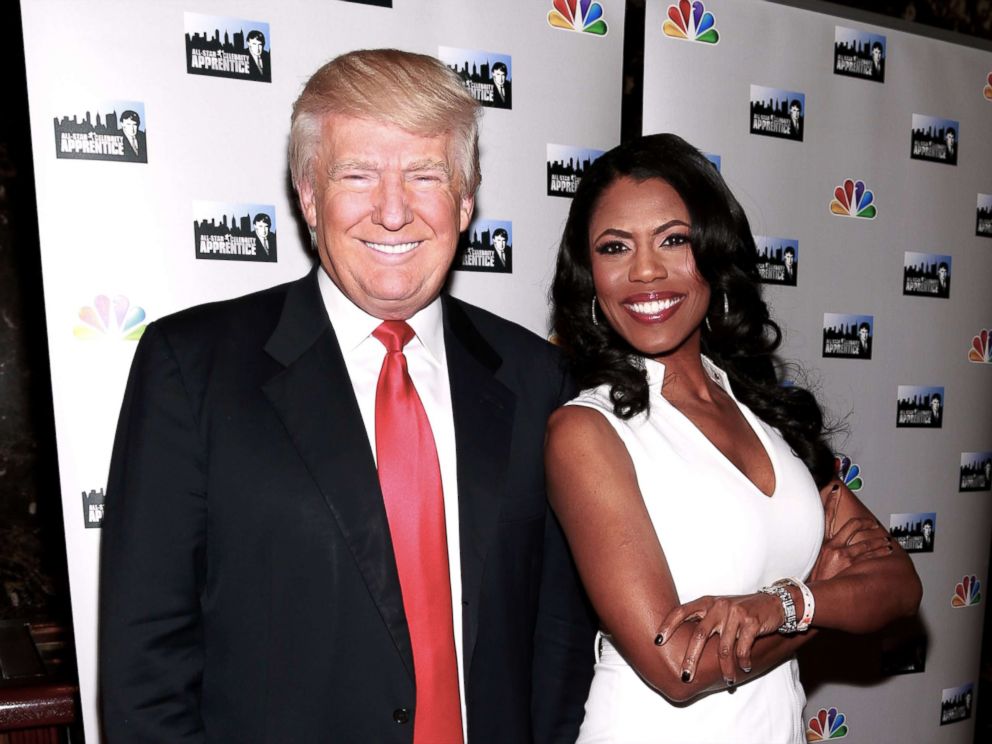 Omarosa returned to the boardroom with her second turn on "The Celebrity Apprentice" docket.
By this time, Trump regularly tweeted about the show before, during and after episodes, trying to draw in audiences and interacting with fans.
Some of his tweets about Omarosa during the run of the show give notable insights into his views of her, including one where he wrote, "Omarosa always promises and delivers high drama."
In others, he commented on how she "won't backstab - she'll come at you from the front," and how he will "always like @OMAROSA because she constantly defends me."
Trump eventually fired her again, from the White House.
June 2015 - The presidential campaign
Omarosa reemerged in the Trump orbit when he declared his presidential candidacy, and she went on to make media appearances and grant interviews extolling Trump's virtues, even though he had technically fired her three times by that point.
She defended Trump on CNN in 2015, for instance, when asked whether he had a "woman problem."
"Going through comments Donald Trump has made in the last 30 years, is just the lowest form of journalism," she said. "Yes, he's said things off the cuff, but to take them and use them and try to apply them to all women, just because he doesn't like Rosie O'Donnell, doesn't mean he hates all women."
Trump repaid that kind of support by calling her "a loyal friend" on Twitter after a media appearance in August 2015.
"@OMAROSA You were fantastic on television this weekend. Thank you so much -- you are a loyal friend!"
July 2016 - An official role
Omarosa was on hand during the Republican National Convention in Cleveland, telling ABC News at the time that she was a senior adviser to Trump for African-American outreach.
She gave a number of speeches in support of Trump and appeared with him at certain campaign events, including one in Detroit in September 2016.
Trump referenced her attendance during that speech, saying "Omarosa, who's actually a very nice person, but I don't want to say that because I'll destroy her image by saying that. But she's actually a very, very fine person and a pastor."
January 2017 - Continuing into the administration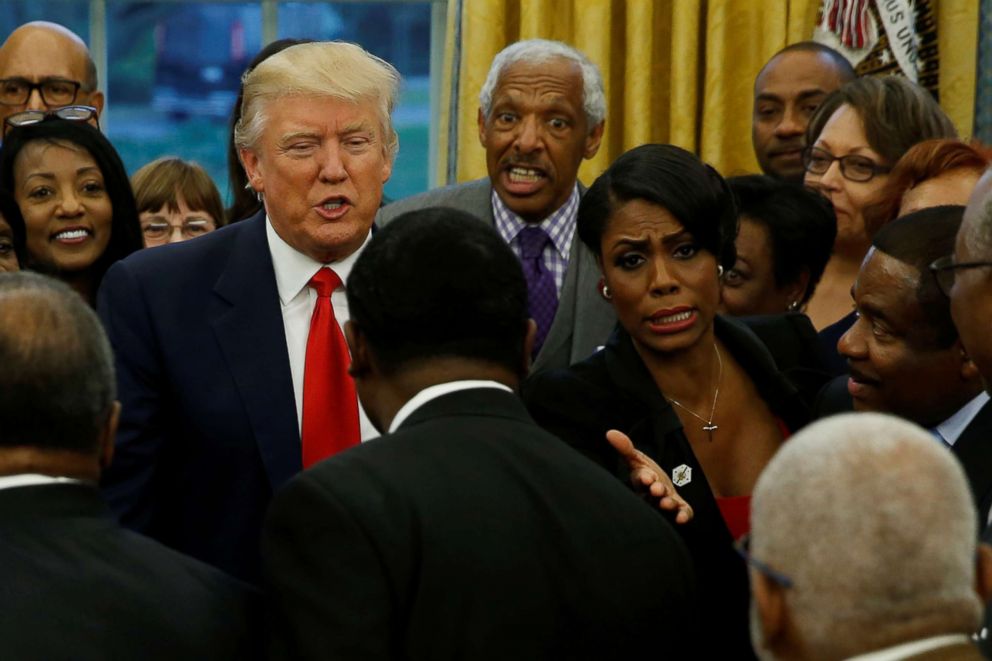 Her liaison role during the campaign carried through to the administration, with her taking the official title of assistant to the president and director of communications for the Office of Public Liaison.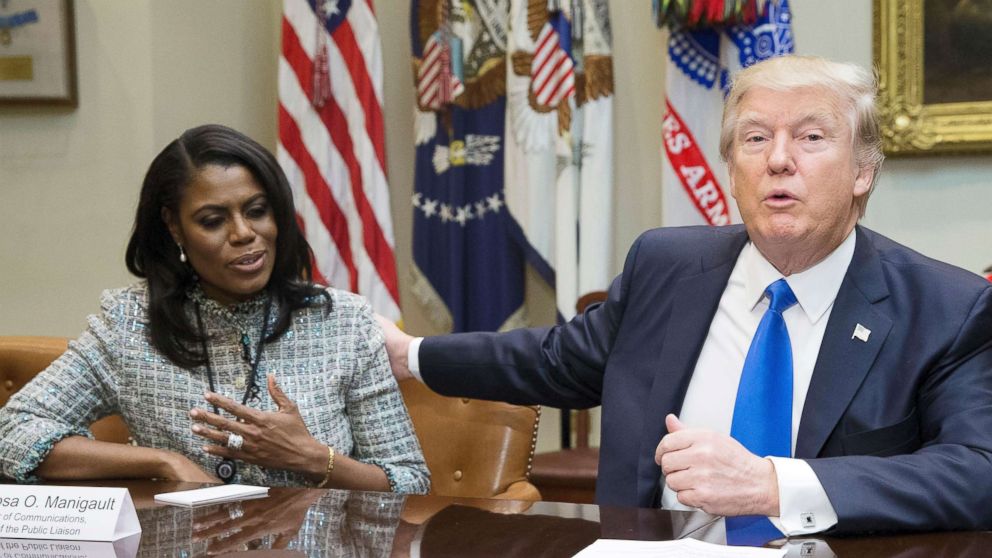 Her tenure would later come under scrutiny after she fell out of favor in the White House but she could take credit for her involvement in setting up meetings with black colleges and universities. She also oversaw the president's visit to the Smithsonian's new African-American museum.
December 2017 - Her fourth firing
She initially denied being fired, claiming she resigned from her White House position. When her departure was announced on Dec. 13, 2017, the White House put out a statement saying she "resigned ... to pursue other opportunities."
But this week, she released an audio recording of Trump's telephone call to her after Chief of Staff John Kelly fired her last year. Trump appears to be surprised in the recording about news of her departure.
She did little to build bridges with minority communities and her tenure was rife with tension, multiple sources in the White House and outside the administration told ABC News.
February 2018 - Another reality role
Even though it was her first foray into the reality-television world without Trump as a producing partner, Omarosa couldn't keep Trump out of her time on "Celebrity Big Brother."
A clip from her first episode was released online, where she is shown crying and talking about the Trump administration with a co-star and saying, "it's not going to be OK."
She also said she would never vote for Trump again, saying "Never. In a million years, never."
The White House said at the time it didn't take her comments "very seriously."
August 2018 - Her book tour
Omarosa made a number of public appearances in recent weeks before of the release of her book, "Unhinged."
She claimed Trump is racist, which he denies, and changed her story about whether she had heard the alleged tapes of outtakes from "The Apprentice," which have been long-rumored to include an instance where Trump used the N-word, which he also denies.
Trump responded to Omarosa's allegations in a series of tweets, calling her "Wacky and Deranged," "a crazed, crying lowlife," and a "dog."