Recent obstruction charges against Trump, others followed cooperation from Mar-a-Lago IT worker: Sources
The IT staffer is set to be a central witness in the case against Trump.
A Mar-a-Lago Information Technology worker's decision to cooperate with special counsel Jack Smith and change his previous testimony paved the way for prosecutors to seek new obstruction charges against former President Donald Trump and two other aides in a superseding indictment in Smith's classified documents case last month, sources familiar with the matter told ABC News.
The IT director, whose identity was confirmed by sources as Yuscil Taveras, is set to be a central witness for Smith in his allegations that Trump, his aide Walt Nauta, and Mar-a-Lago property manager Carlos De Oliveira essentially attempted a cover-up as the government investigated Trump's handling of classified documents after leaving the White House.
Trump, Nauta and De Oliveira have all pleaded not guilty to all charges in the case.
It's not clear what was the substance of the negotiations between Taveras' attorney and the special counsel that resulted in the parameters outlined in their specific agreement, which did not require Taveras to plead guilty to any charge, according to sources.
Taveras entered into the agreement after receiving a target letter from Smith in June warning him he was likely to be charged with perjury for allegedly making false statements to investigators in grand jury testimony last March, sources familiar with the matter said.
ABC News was first to report news of the target letter, which came after Smith returned his first indictment against Trump and Nauta in early June.
Reached by ABC News last month, Taveras declined to answer questions about the target letter and his discussions with investigators, saying only, "It's none of your business." Taveras could not be reached for comment for this story. His current attorney declined to comment when reached by ABC News.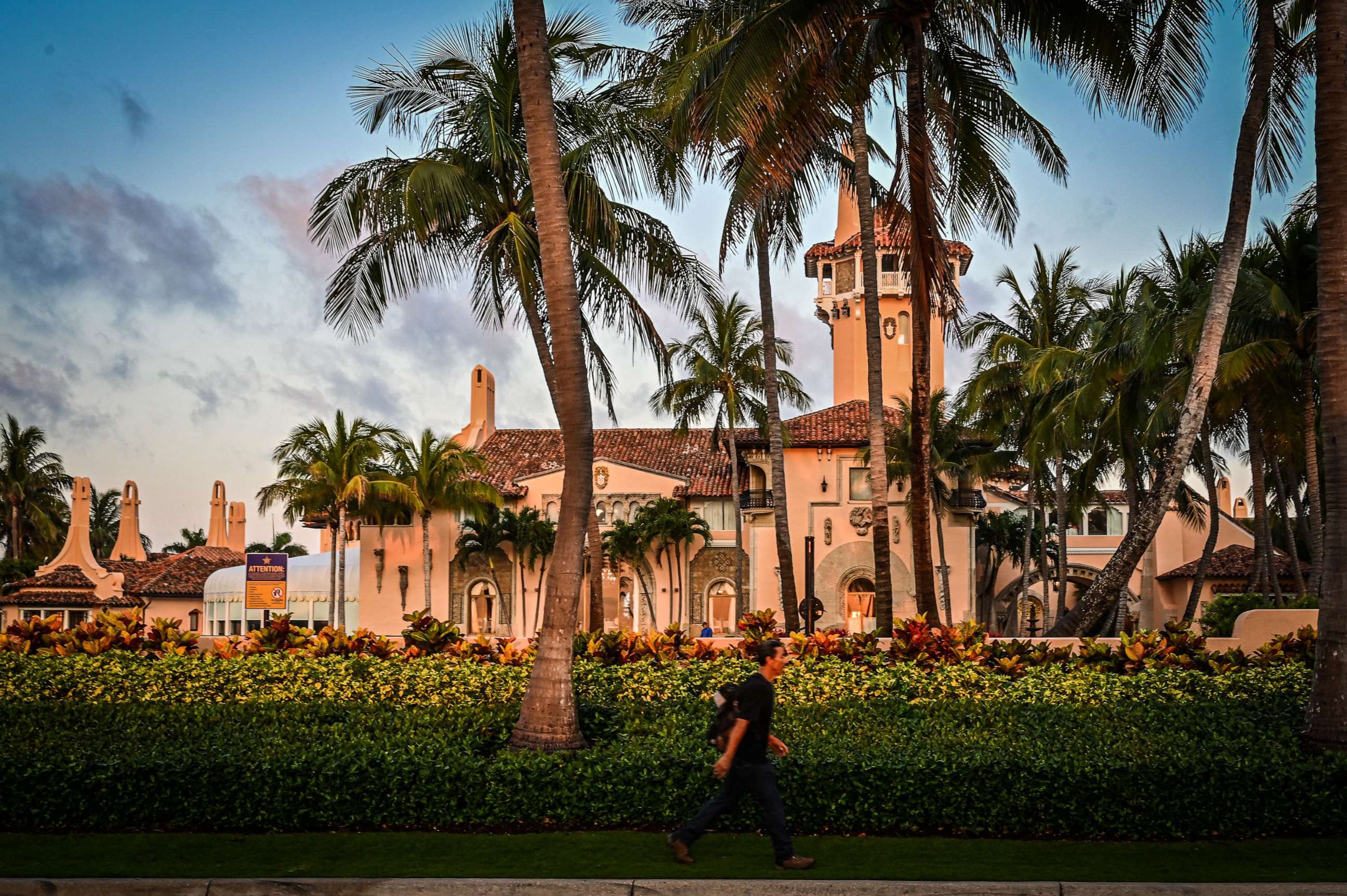 Identified in Smith's superseding indictment as "Trump Employee 4," Taveras recently switched attorneys after receiving the target letter. He was previously being represented by Nauta's lawyer Stanley Woodward, according to recent court filings in the case.
Under the agreement, detailed by sources, Smith agreed to not prosecute Taveras for allegedly perjuring himself in exchange for his truthful testimony that detailed the conduct underpinning the new obstruction allegations in the superseding indictment.
Taveras is the first individual known to have entered into such an agreement with Smith in either of Smith's investigations of Trump.
In his prior testimony, sources said Taveras had denied speaking to De Oliveira about a request from Nauta to delete surveillance footage at Trump's Mar-a-Lago estate that allegedly showed the movement of boxes containing classified materials after Trump had received a subpoena from the government demanding he return any such materials remaining in his possession.
Taveras, according to sources, allegedly denied speaking at all with De Oliveira, as well as another Trump Organization employee, about surveillance cameras -- even as sources said a prosecutor repeatedly suggested to him they had evidence to the contrary and warned him against making false statements.
The superseding indictment, however, documents in detail how De Oliveira allegedly pressed Taveras to find a way to delete surveillance footage at Mar-a-Lago allegedly at the request of "the boss," referring to Trump. Prosecutors have not alleged that Trump, Nauta and De Oliveira were ultimately successful in deleting any footage.
Taveras spoke to investigators again on July 20, just one week before Smith returned his superseding indictment in the documents case, sources familiar with the matter said. Taveras denied that he had been "coached" or pressured by anyone in Trump's orbit into giving his previous false testimony, sources said.
Instead, sources said he told investigators he hadn't wanted to get further involved in the situation out of a fear he could potentially lose his job. It is not immediately clear whether Taveras continues to work at Mar-a-Lago, after he was publicly identified by news organizations as "Trump Employee 4" in the wake of the superseding indictment.
Taveras additionally confirmed in his interview with investigators that when he said De Oliveira pressed him to delete the surveillance footage at the request of "the boss," he understood that to mean Trump himself, according to sources.
A filing from the special counsel's office on Tuesday further confirmed many of the details outlined by sources to ABC News.
"Immediately after receiving new counsel, Trump Employee 4 retracted his prior false testimony and provided information that implicated Nauta, De Oliveira, and Trump in efforts to delete security camera footage, as set forth in the superseding indictment," the filing from the special counsel says.
"The Government anticipates calling Trump Employee 4 as a trial witness and expects that he will testify to conduct alleged in the superseding indictment regarding efforts to delete security footage," it states.
Taveras' former attorney, Stanley Woodward, declined to comment.
A spokesperson with the special counsel's office also declined to comment to ABC News.