The largest Burmese python ever seen in South Florida wasn't able to slither her way out of being captured earlier this week.
A snake hunter captured the female snake while on South Florida Water Management District property in Miami-Dade County Monday night, the agency announced in a press release Wednesday.
Homestead resident Kyle Penniston was credited for reeling in the elongated reptile, which was measured at 17 feet, 5 inches and weighed in at 120 pounds, according to the SFWMD.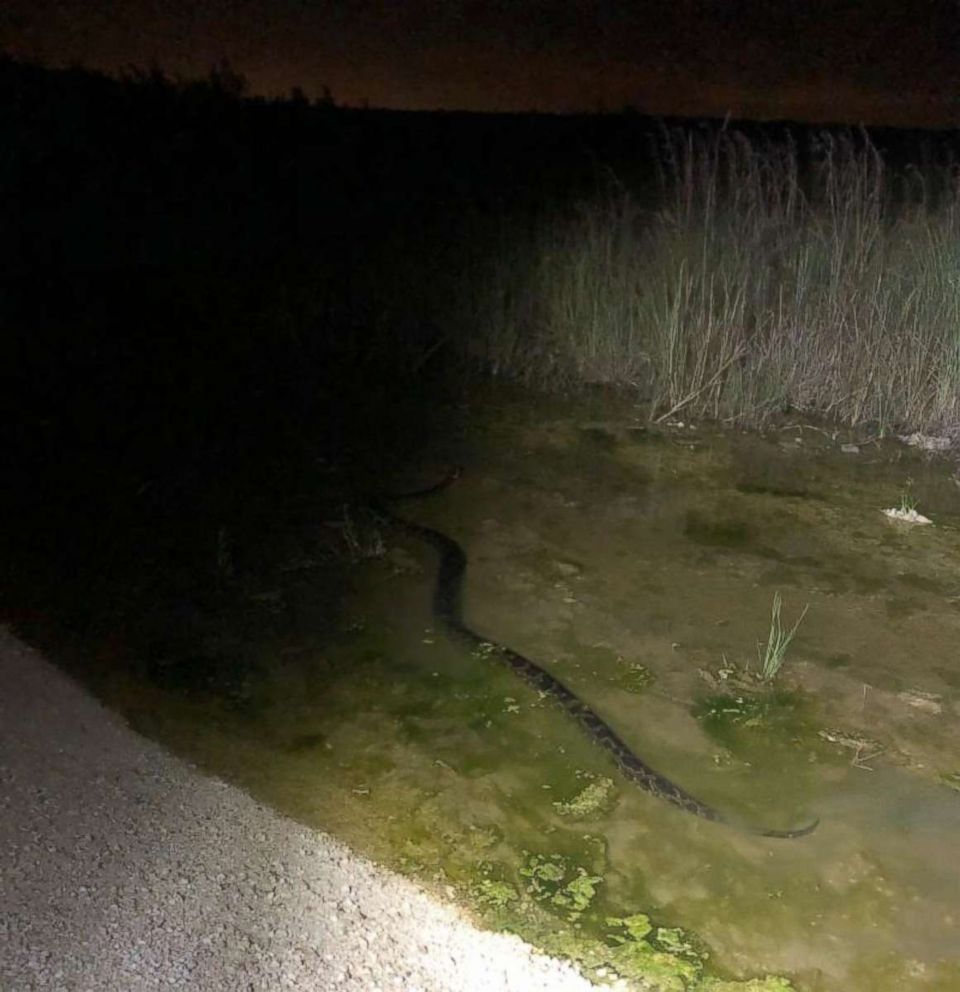 The python is the third to have been caught as part of the agency's Python Elimination Program that measured more than 17 feet. Snake hunters for the SFWMD have captured 1,859 of the invasive species on district-owned land, according to the press release.
"Eliminating invasive species such as Burmese pythons is critical to preserving the rare Everglades ecosystem," the SFWMD said. "Florida taxpayers have invested billions of dollars to restore the water quality and hydrology of the Everglades. Reducing the populations of invasive plants and animals is necessary to ensure this investment results in meeting the shared goals of the overall restoration plan.
The combined length of the snakes caught so far is more than two miles, while they have collectively weighed more than 11 tons.
Penniston alone is credited with eliminating 235 snakes, the second-most in the program, while Miami resident Brian Hargrove comes in at first place with 257 snakes caught, the agency said.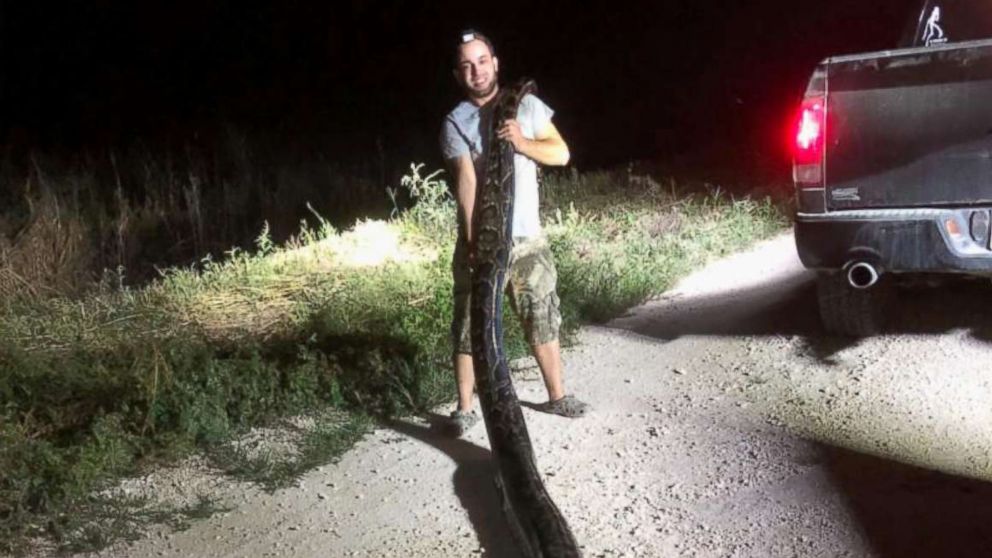 The Florida Fish and Wildlife Conservation Commission manages a similar program named the Python Removal Contractor Program,which enlists qualified individuals to survey areas of state-owned land for pythons. The snakes are then humanely euthanized according to guidelines set by the American Veterinary Medical Association.
Prominent figures such as U.S. Rep. Francis Rooney (R-Fla) and celebrity chief Gordon Ramsey have taken part in the hunts, according to the SFWMD.